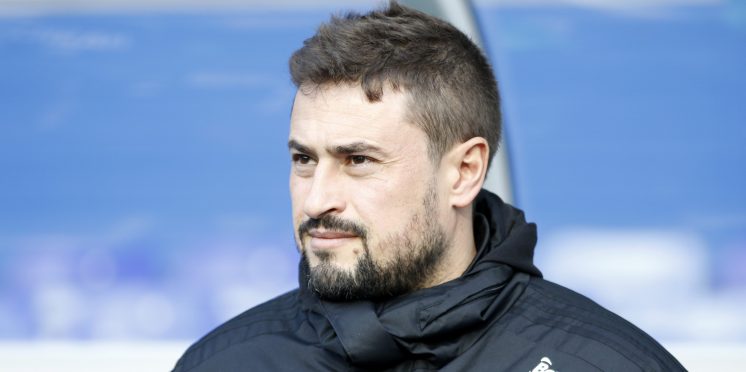 Those transfer window Blues
When it comes to January transfer windows, the past few seasons haven't been that exciting for us bluenoses, for instance, last January only saw us pick up Mr Mrabti on a free and the year before that saw no new arrivals in the winter transfer window. But this year new signings aren't just adding depth, it's a requirement. 
I see so many different posts from fellow fans singling out where we need reinforcements and I must agree with them. For instance, a centre half, with the club apparently using Grounds as just part of the wall in free-kick training, then we need a centre half. Clarke Salter is only in on loan and as great as he is playing now, come the summer we're going to need Roberts to form a partnership with someone else. Why not get a head start and try to integrate a centre half in now? I'd love to know people's suggestions on who we should be looking to bring in.
Another area I've seen mentioned is probably the most important to us at the moment. Of course, we have Juke. He does the job every time if you get those crosses into him but as we saw last season with Che, he would thrive with a pacey striker next to him. 
Alvaro, as much as he wants to run around and chase everything, he's far too like Juke in what he offers. So I took a look on social media to see who was the signing the fans wanted, I saw names like Toney and Gayle, both of which would be welcome additions, but I don't see the board shelling out for either one. 
Toney apparently has a £12 Million price tag, not exactly the type of money you spend when you have the EFL watching every move we make, especially with the losses that were shown in the recent accounts. Newcastle are willing to let Gayle go on loan but any taker must be willing to take care of his 60k a week wage, again not something we can look to do. 
Personally I'd like to see us be a bit smarter in this window as we were in the summer as we brought some fantastic new players to the club with Crowley and Villalba. We need to keep that type of recruitment policy now moving forward, look for a striker who has the pace that works so well with Juke as his target man but also has that goalscoring edge. 
It sounds so easy but I know finding someone who will fit this mould whilst also not breaking the bank is an impossible task but I'm hoping someone's at least in there sights even if it takes us to the end of this window.
In conclusion, I wouldn't expect much this window, but I do expect the club to at least see the fan's concerns and look to strengthen the squad, as I'm sure not one of us wants another last day relegation battle. We may not all agree on Pep or Camp or TTA but the one thing we all agree on is we love this club and we'll be there in the stands after January 31st regardless of who comes in and who doesn't, we'll just have to Keep Right On.
---