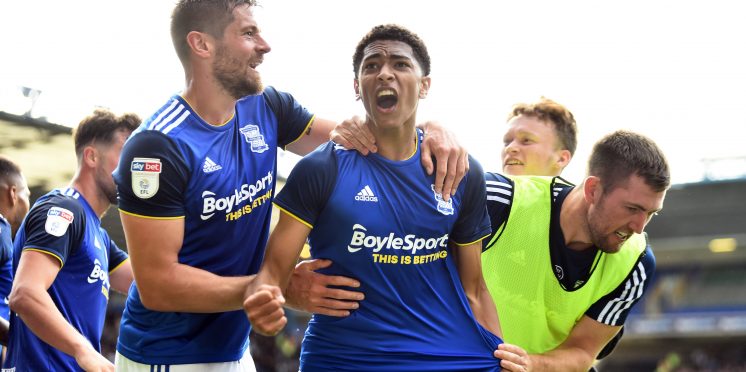 Man United offer Blues a whopping £25million for wonderkid Jude Bellingham
Reports have emerged this evening that Manchester United are willing to dig deep (well only a little) for Jude this transfer window – offering a huge sum of £25million.
This comes after the Premier League giants offered half of that (£12.5mill) last month.
It seems they are very keen on signing the youngster who has scored 3 goals so far this season for Blues at the age of 16.
Blues are yet to offer Jude a professional contract and with other clubs from the top flight sniffing around, such as Wolves, they may need to speed up the process to keep their man.
What has attracted these big clubs are the confidence of such a young player, his ability to take on anyone around him and his possession with the ball. His composure is second to none which is why Pep has featured him in most of the games this season.
BLUES FOCUS VERDICT
I think Jude should stay at St Andrews and improve on his abilities instead of rushing off to a Premier League bench. First team football is vital for him and the best place for him at the moment is St Andrews and Wast Hills. There's still so much progress to be found at Blues for the priceless midfielder.
---