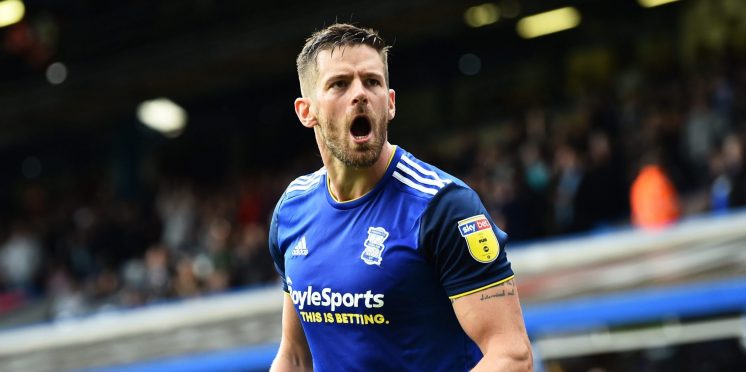 The 'Juke' – 100 not out!
I must admit when Lukas Jutkiewicz joined the Blues on loan in 2017 I was hardly jumping for joy. With an arduous style and less than prolific goal scoring record I thought he was destined to be another short term visitor to St Andrews.
However four years, 150 appearances and 40+ goals later I am pleased to say he has proven to all us Blue noses what a valuable acquisition he was. For me the Juke embodies what football is all about, you can have all the talent in the world but if you are not prepared to make the very most of the attributes you have then you are never going to reach your full potential.
You can often see how his appetite and desire to play becomes infectious to his teammates, so many times I've thought he can't carry on he looks out on his feet but from somewhere he summons the strength to pull himself and the team through it. I can also only imagine what a great role model he must be for the budding young pros in our youth ranks. Having a model pro leading from the front will only help teach them the core values of how to develop as a footballer and how much your attitude contributes to your success.
His 100th career goal against Bristol City last night pretty much exemplified all his qualities, still battling away in the 92nd minute, brushing aside two centre halves like they were children and adding that little bit of quality to finish.
So congratulations Juke on your 100th career goal, you absolutely deserve it and I know all us Blue Noses are hoping for many more!
Twitter: What a finish and what a way to get your th career goal! #LukasJutkiewicz #Jutkiewicz #100 #100thgoal… https://t.co/Qp1zuuNncs (@lou1875)
---
---