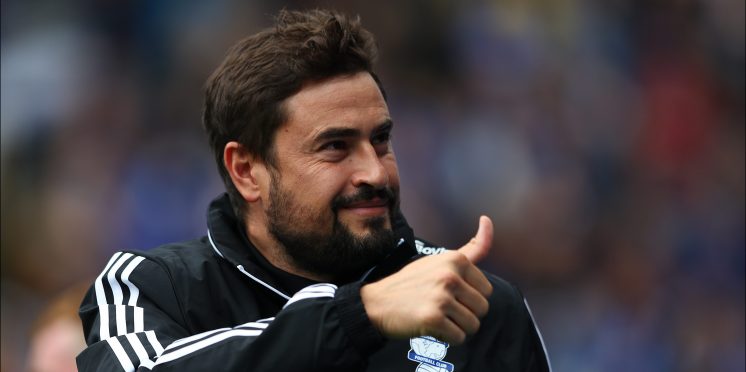 The times, they are changing…
7 weeks into 2020, 8 matches unbeaten, a 5th round Cup tie to watch for the first time in who knows how long? Blues fans must be wondering what is happening. I know that because Blues fans are always wondering what's happening. Ever since the Club was orientalised, we have been trying to work out just how the Club is run, and where it's going.
Thanks to EFL we have been shipping out players to relieve ourselves of an ever-increasing wage bill and brought in just one player who will not have come cheap. The owners, the Manager and more than one or two players have been roundly criticised for a lack of action. Banners in the crowd at what was ironically one of the best home displays of the season against Forest.
This is certainly not a time for knocking the club and I am not about to. Lets just revel in what was a remarkable and game winning week. Where has that slow clumsy butter fingered old guy who used to keep goal for us? The new Lee Camp with 4 penalty saves in about 10 days has relaunched his career and become a legend in his own goal mouth. Don't get me started on the assist!!
Pep Clotet having created a small army of midfield players has pruned this troop to a bare minimum and has put together a midfield that is working and know the Manager, and the fans, have confidence in them. Gardener and Sunjic were phenomenal on Friday night against a Bristol side that were supposed to be on course for promotion.
Who questioned the signing of Scott Hogan? Well, I did for one. I'm always dubious when we take players from the Dark Side, but the fact is that its three years since we tried and failed to sign him and his career has hardly blossomed since. Steve Bruce stole him from under our noses perhaps but at £12m we were not in that race. After recovering from long term injury, another problem, he has hardly prospered from his loans at Sheffield United and Stoke. Two from Two and yours truly is humbled!
Pep has now entered into a policy of putting square pegs in square holes aided by having his defence back intact. Whatever happens over the next week or two the manager is starting to get things right so let's recognise that and get behind him.
The main man who has almost reinvented himself is of course Lukas 'The Juke' Jutkiewicz. Back when he had reached 6 goals (all headers) it was late October and we were beginning to think he hadn't got a shot in him. A penalty miss at Derby and a poor 'shot on target' return was worrying. Because he is 'The Juke' his willingness to work his proverbials off still kept us loving him. Now he can, with Hogan's help, get on the end of things without having to run non-stop for a half mile. Friday's wonder goal was testament to that. Strength, pace and an amazingly skillful. Goal of the season? Certainly, so far.
We face Barnsley tomorrow which has gone from the status of 'tricky' to that of 'Banana Skin'. Of course, we know Blues can lose the wagon wheels in an instant but for once maybe, just maybe, we are on the right track.
---