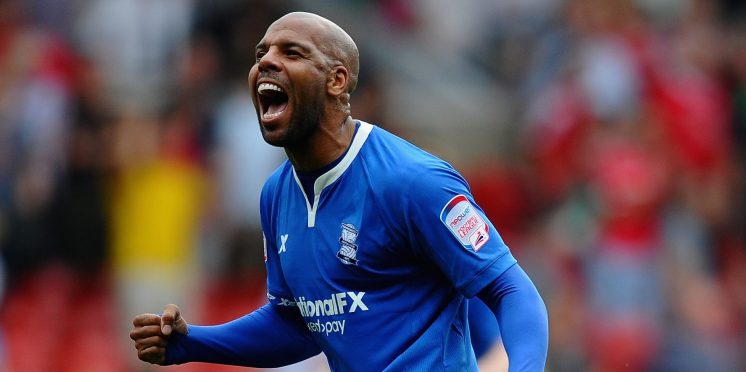 Ranking the Top 10 strikers from the last 10 years
In times like these, when we aren't able to see the boys in royal blue, its good to reminisce on the good times and I hope this article helps that for some people.
I'll go from the bottom, so ten to one…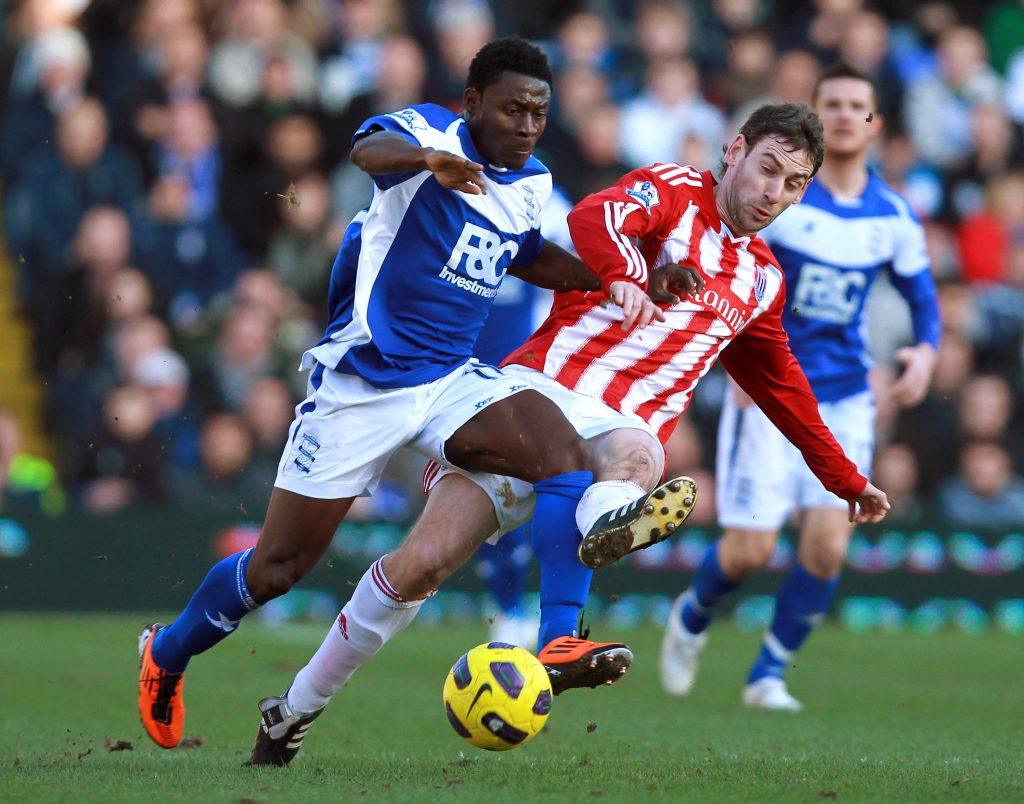 10. Obafemi Martins
Signing for Blues on loan from Rubin Kazan in 2011, the Nigerian striker was most famous for his involvement in Blues' league cup heroics against Arsenal in the February of that year. Scoring the goal, created by the mess at the back between then Arsenal Goalkeeper, Wojciech Szczesny and captain, Laurent Koscielny. He was subsidised to coming off the bench in most matches, clearly used as an impact sub and it clearly shown at Wembley. So he's number ten.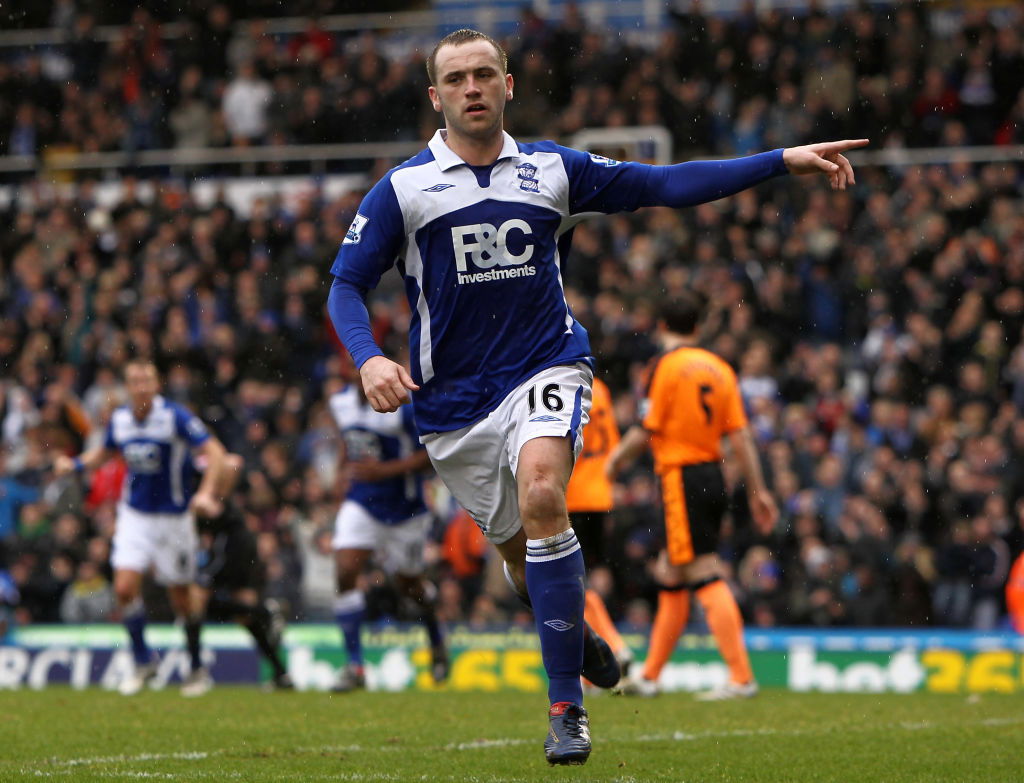 9. James McFadden
With 13 goals in 83 games for Birmingham, the Scottish attacker was a key part of a fair few Blues sides, between the years of 2008-2011. He was always at the forefront of most Blues go forwards and with partnering strikers like, Gary McSheffrey, Kevin Phillips and Cameron Jerome, McFadden sometimes got overlooked.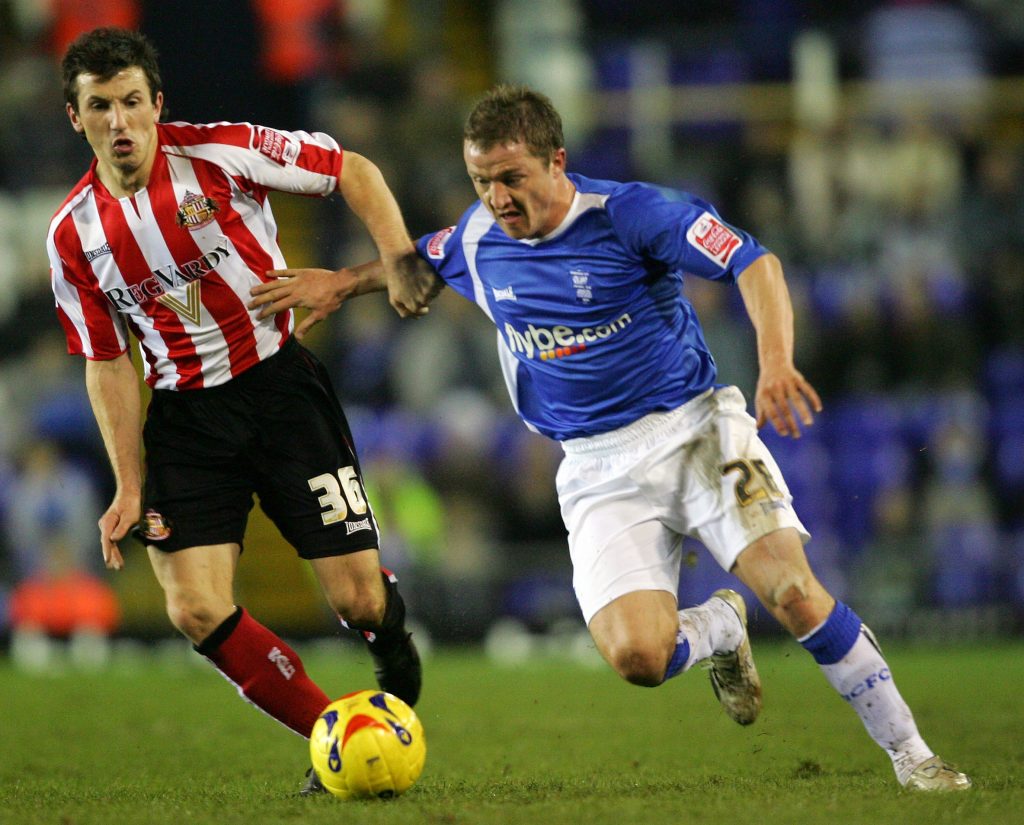 8. Gary Mcsheffrey
In a Blues squad at the time which was bouncing from the top flight, back down to the Championship and Mcsheffrey was a big part in that. Along with fellow attacking partner, James McFadden, they were both key parts to Steve Bruce and then Alex McLeish. Scoring 16 goals in all competitions in the 2006-07 season, which was a season that saw the Blues promoted back to the Premier League, you could say Mcsheffrey deserves the top tens list.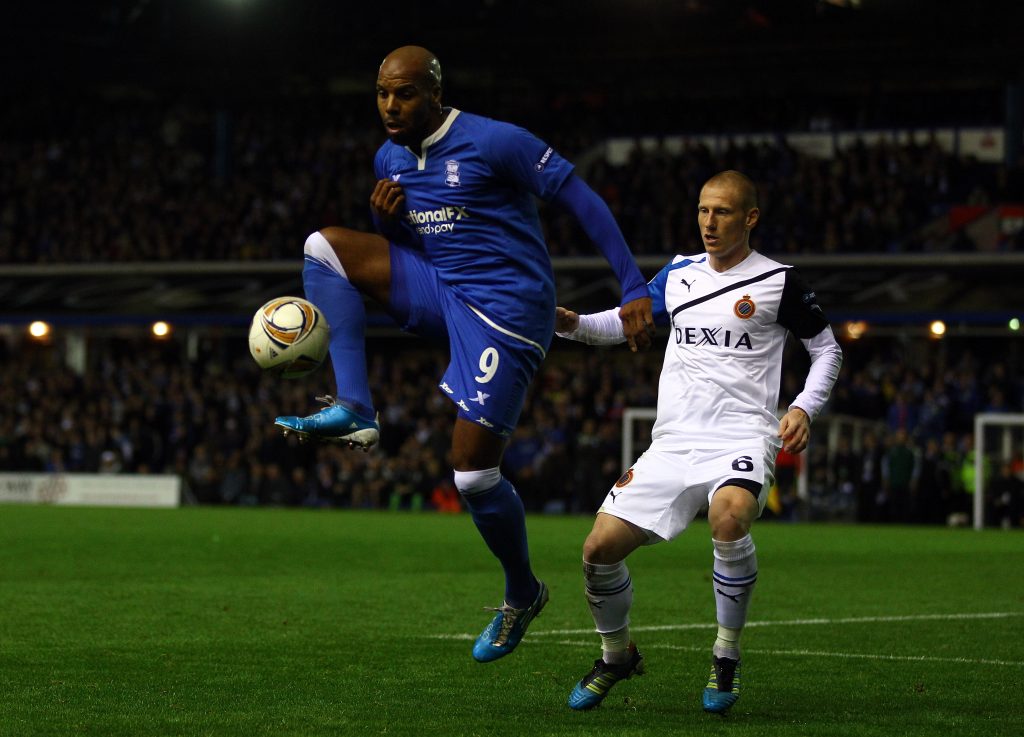 7. Marlon King
Back to more modern times, Marlon King was a controversial signing, after his verbalised row with Coventry City, saw his contract expire there. A big factor in King joining Birmingham, was the fact we were to be playing in the Europa League that season; after being victorious in the Carling cup the year prior. It was a weird fit, Blues in the Championship but playing in Europe didn't seem right. Partnered by Chris Wood, on loan striker at the time Marlon King grabbed most the headlines in that 2011/12 season. King scored his first goal for Birmingham on his first start, which just happened to be in the Europa League group stage, against Braga. He then finished with a flurry of 18 goals and 12 assists as Blues went on to finish the season in the play-off semi final.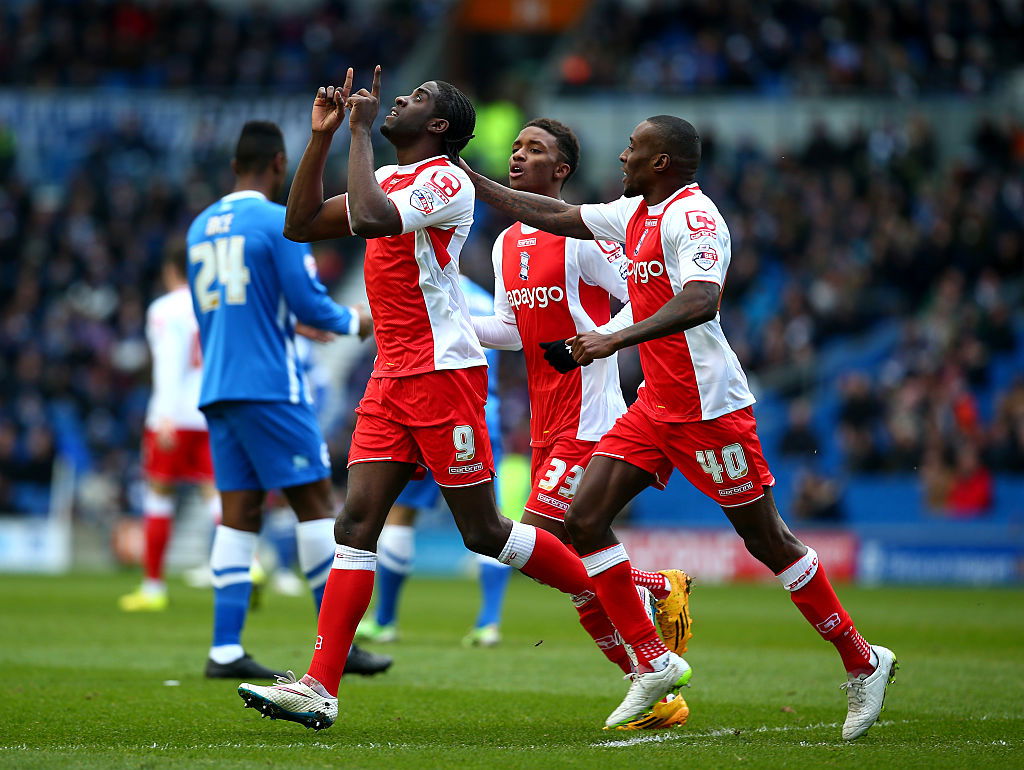 6. Clayton Donaldson
Blues were lucky to sign Donaldson, after he rejected the chance to resign a contract offer with Brentford, where he'd excelled previously as the Bees' star player. On July 1st 2014, he signed a two-year contract with Blues. The change in the playing style at Blues, with the assignment of Gary Rowett as manager, bought Donaldson the exact same role he was playing at Brentford, being the lone striker. He had support of talented wingers, the likes of, David Cotterill, Demarai Gray, Diego Fabbrini and then in 2015, saw the arrival of Jon Toral. Donaldson was the ideal type of striker, something Blues have in Scott Hogan now, or did have in a lot of the strikers I've listed; he was a poacher. Always on the end of any opportunity and he was certainly a work horse, which is a trait a lot of strikers don't posses these days.
He scored 32 goals in 113 appearances for Birmingham, which is a pretty good return considering he was only at St. Andrews for three seasons and in his final year, in 2016, Blues also signed Lukas Jutkiewitz, who's still a City striker now.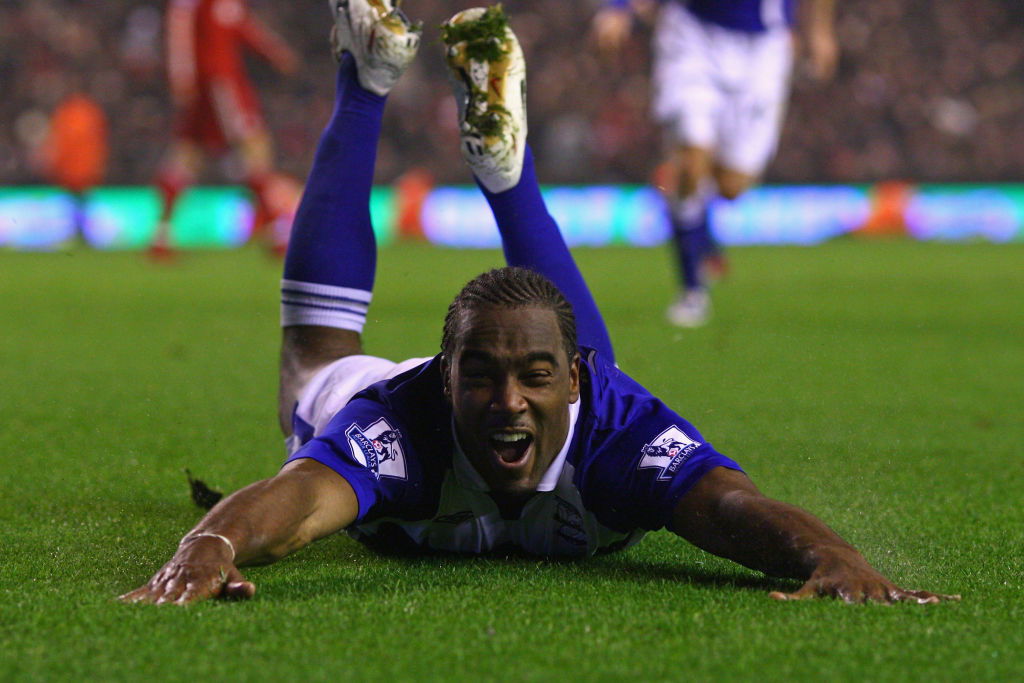 5. Cameron Jerome
Cameron Jerome was a key figure in me growing up a Blues fan. After going to my first games as a six, seven year-old I didn't really know the true meaning till I was about nine and that's when Jerome, came to the prominence of his time as a Blue. I can just remember, as clear as day his screamer away at Liverpool in the Premier League in 2009. That was probably his best goal in a Blues shirt. After the wave of Mcsheffrey and James McFadden, Jerome was the next best striker at Blues, in a 4-4-2 with Kevin Phillips, it was then, I'd say Blues had the best squad they've had for a long time. He was the ideal number nine, even though he wore the number ten shirt.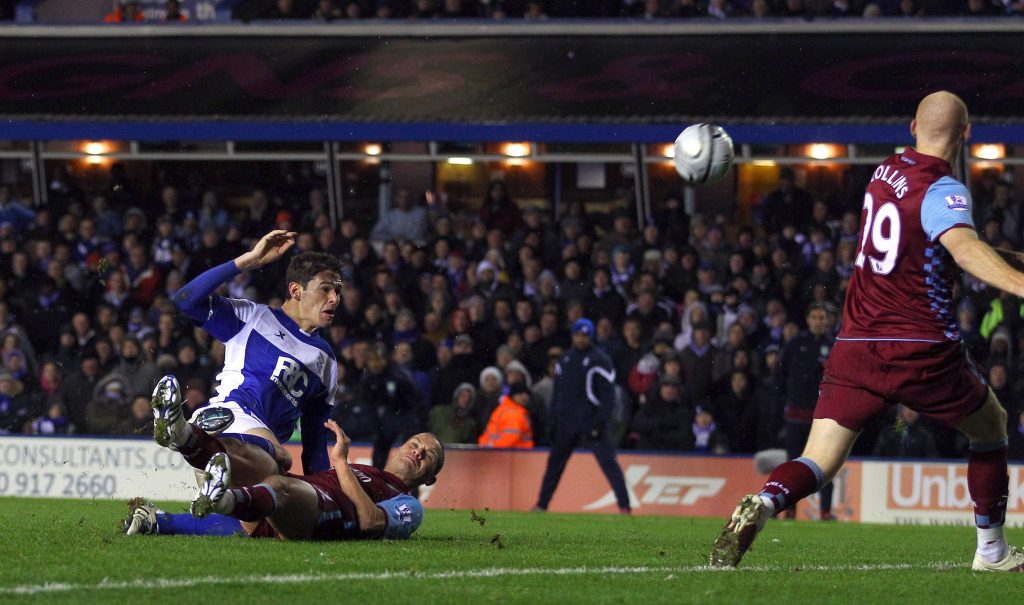 4. Nikola Zigic
Where to even begin with Zigic. Signed from Valencia, in 2010, costing Blues in the region of £6 million, he was Birmingham's record signing. He made his debut on the opening game of the season, away at Sunderland, replacing Gary O'Connor in the 58th minute. Zigic scored his first goal in a 3-1 win over MK Dons, in the league cup, the trophy Blues went on to win later in the season. Zigic was key to Birmingham's season and he was probably the main protagonist when it came to Blues' league cup run towards the end of 2010. The Serbian's greatest moment in a Blues shirt, undoubtedly was his goal in the quarter-final against our fierce rivals, Aston Villa. It was his goal which sealed a 3-1 win in front of the home crowd, at St. Andrews, which saw us be tied with West Ham for a chance to defy the odds at the home of Football. He continued his great record of scoring in the cup, with the opening goal of the final, as he scored to put Blues a goal ahead against Arsenal.
Zigic was a character, on & off the pitch. He always made time for supporters and I think he started to fall in love with English Football and it was a sad moment to see him go in 2014, when the club failed to supply the funds to pay for his wages, after the selling of young Goalkeeper, Jack Butland to Stoke. He did have his critics, mostly because of his height and his inability to chase the ball down but his hard-work and endeavour to play for all Bluenoses was clear to see and he will always be remembered for that.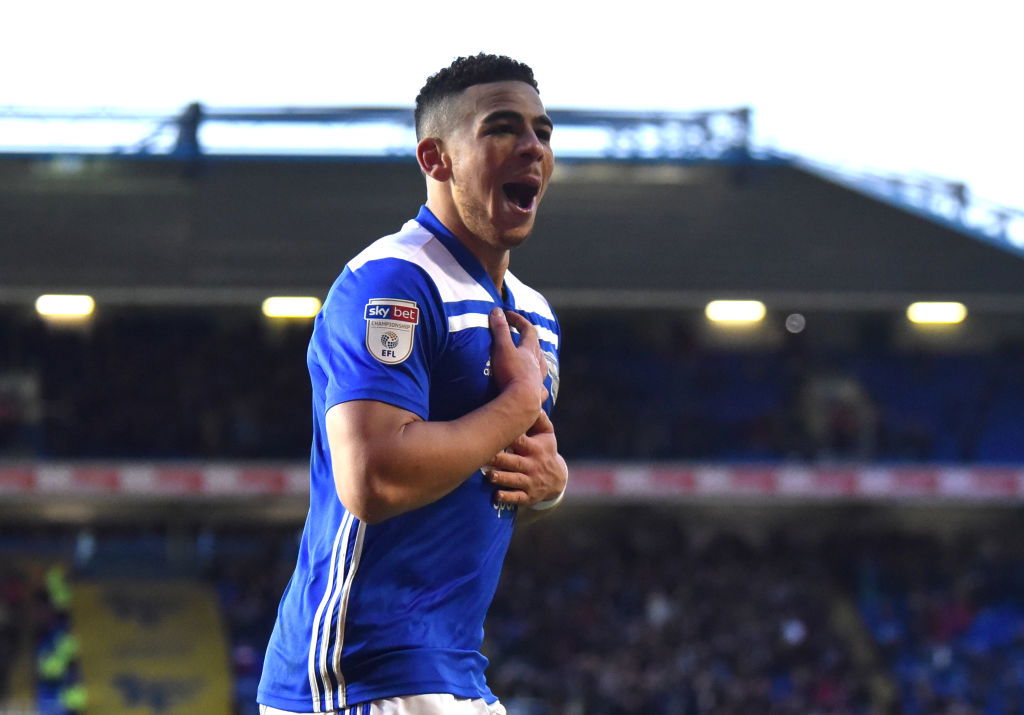 3. Che Adams
Che Adams, a bright light in the recent past of Birmingham City. Signed from Sheffield United, ahead of the 2016/17 campaign, Adams scored 34 goals in 116 games for Blues, that's up there with a lot of other good past Blues forwards. For his age, Che was sublime. His ability to finish from pretty much any angle on the pitch was tremendous and you saw a dramatic improvement from the Leicester born striker, in every game he played. Even if he didn't score, he would always have a key eye to set up strike partner, Lukas Jutkiewitz. Who was a key figure in the nurturing of the Blues number fourteen. It was a case of, Blues not quite hitting the heights of the play-offs, nor finishing that low either but Birmingham supporters knew, just like with Nathan Redmond, Demarai Gray and Jack Butland that Blues were not a club in a position to be able to keep hold of their top youngsters. Adams, was eventually sold to Premier League side, Southampton in 2019, ahead of the 2019/20 season.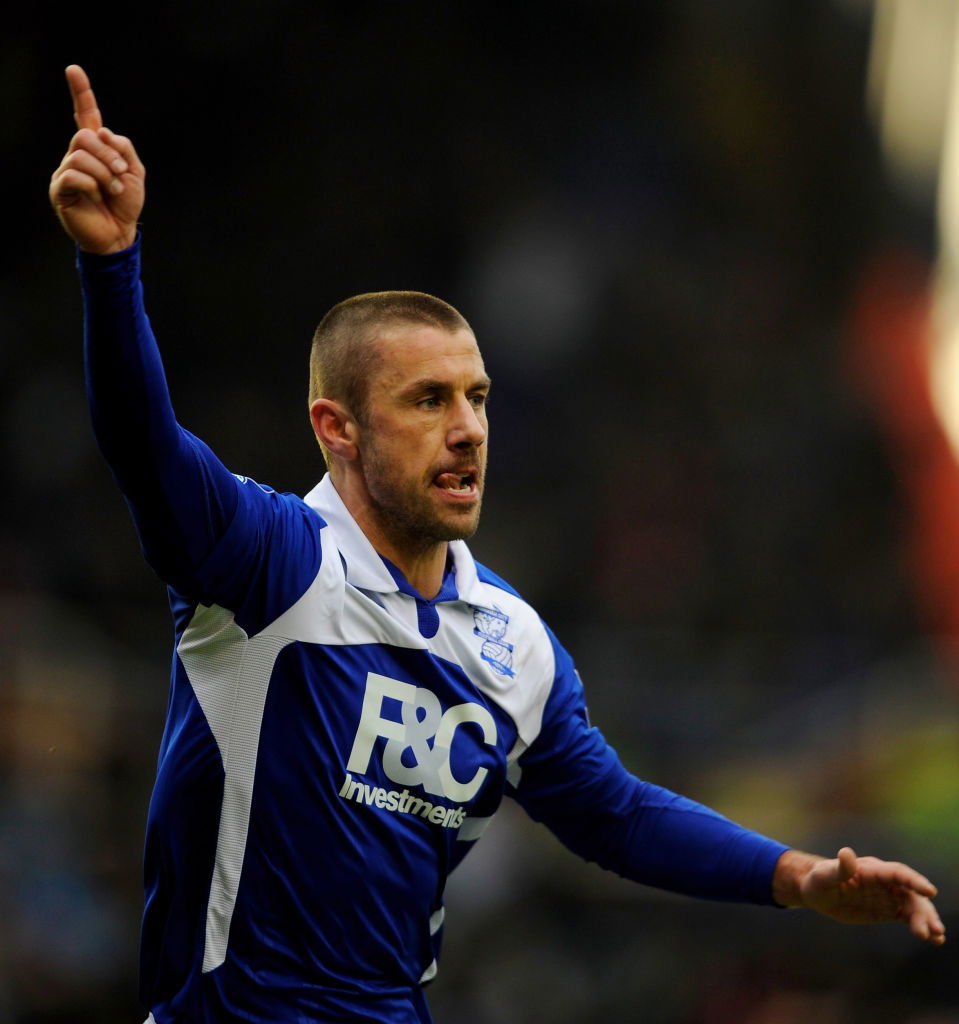 2. Kevin Phillips
Kevin Phillips, was just about one of the best finishers I've ever seen as a Blues fan. He wasn't the tallest striker, so I wouldn't of classed him as a target man, that was always Cameron Jerome but his run game was superb. He was always running the lines, cutting out loose passes from defenders and was the man you'd go to for the type of goals anyone would love to score. He only scored 19 goals in a spell which saw him play 69 matches for Blues, but his time at Birmingham was captured at a time where Blues needed some experienced heads in the team, after our relegation from the Premiership. He scored his first goal for the club, on his debut, which also came in the first game of the 2008/09 season against Sheffield United, in a 1-0 victory. The key role I talked about was shown in a game away at Reading, where Phillips scored the 1-2 winner, which saw Blues promoted automatically, back to the top flight at the first time of asking. He finished the season on 14 goals.
Phillips then knew he'd play a reduced role in Alex Mceish's side. At 36, Phillips knew everything you needed to know about the game and as a typical number nine, he was able to produce some well needed experience in a season where Birmingham were back in the big time. He only started twice, but came off the bench seventeen times; scoring four goals. His involvement didn't end there. He was again, just as key to many, in Blues' league cup run in the 2010/11 season. In a season where Phillips signed a one-year contract extension, Phillips scored possibly the biggest goal in the second half of the season. It was Brentford, in the round of 16, where the Hertfordshire born striker scored a stoppage-time equaliser to send the tie to penalties, where he then scored his penalty in the shootout which saw Birmingham progress to the quarter-final, where they faced Aston Villa.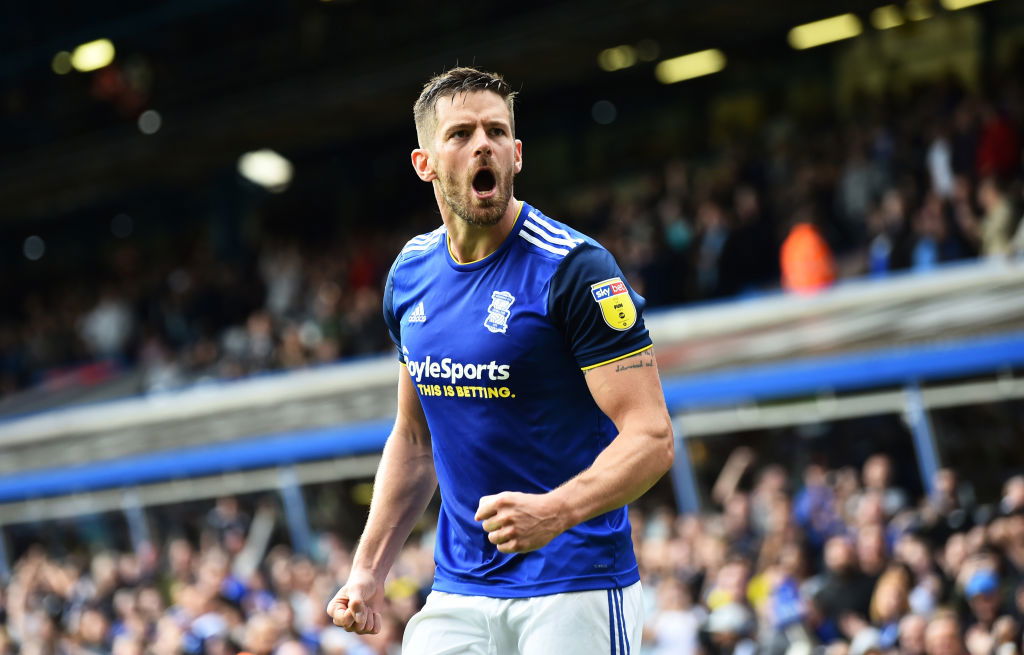 1. Lukas Jutkiewicz
In more recent times, Blues have been very much up and down. Consecutive changes of managers, arguments with the board, troubles financially; it hasn't been easy supporting the Blues. One man who always shows there's light at the end of the tunnel, is striker Lukas Jutkiewicz. Signed in 2016, to partner Clayton Donaldson, 'Juke' as the fans call him, is a striker that'll be remembered for his ability to score headed goals from anywhere. The olden day type of striker, a work-horse, just like Zigic and a couple of others in this list. He never wants the plaudits, just gets on with his job as best he can. He's been with Blues since 2016 and is still a Birmingham player to this day. His worn the number ten shirt ever since his arrival and it couldn't suit the 31-year-old any better. Scoring 43 goals in 156 games, Juke boasts the best goal scoring return out of any of the players in this article. His experience of scoring goals around the north west shows, as he's came to the midlands and shone as Birmingham's unsung hero for many seasons. In the las few years, former striker, Che Adams has grabbed the headlights, as the young striker scoring goals always would but the selfless work of Jutkiewicz to set up Che cannot be ignored.
The Southampton born striker has dug Blues out of some very big holes in recent times and because of that alone, but all the other aspects of his game – that is why Juke is the number one striker in my list.
Is there anyone you would add to the list or swap? Let us know on our Twitter @bluesfocus!
---