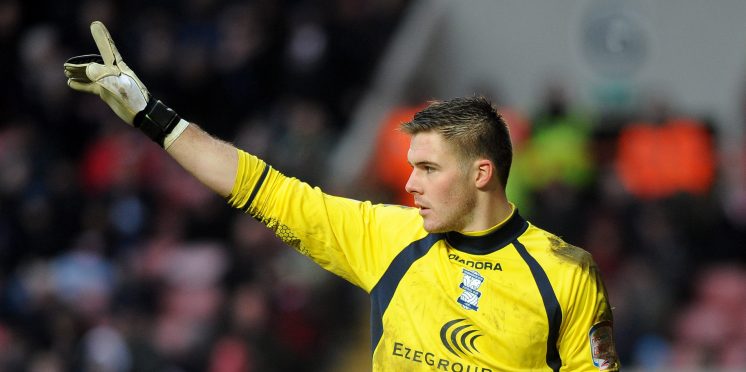 How you 'keeping', Blue noses?
20th day of isolation down here on the Sunny south coast. Haven't seen a ball kicked, batted, 7 ironed or potted in the middle bag in all that time. I sincerely hope that every single Brummie sticks to the rules, stays indoors and stays healthy.
On the subject of Keeping well, the last ten years has been something of a golden age for the net minders at St Andrews. Before I go any further, I would like to get a pet peeve of mine out in the open. Goal-Keepers are not 'stoppers', shot stoppers may be, but stopper is the old term for a centre half in the Trevor Smith mould. Anyway, before I get on to the last ten years let me say that Birmingham (City) have had a long tradition of great goalkeepers going back at least a hundred years. In the 20's Blues had 5 international goal keepers on the books at the same time including Dan Tremeling who got a mention in an episode of Peaky Blinders. A suspicious looking Italian guy was asked who was the Blues Keeper and having identified him correctly, was issued with a large pistol.
Harry Hibbs won a record number of caps at the time and was superseded in the Blues team by Gil Merrick. Gil himself went on to make a record number of England caps after the war and for the Football League XI which was considered a major honour at the time.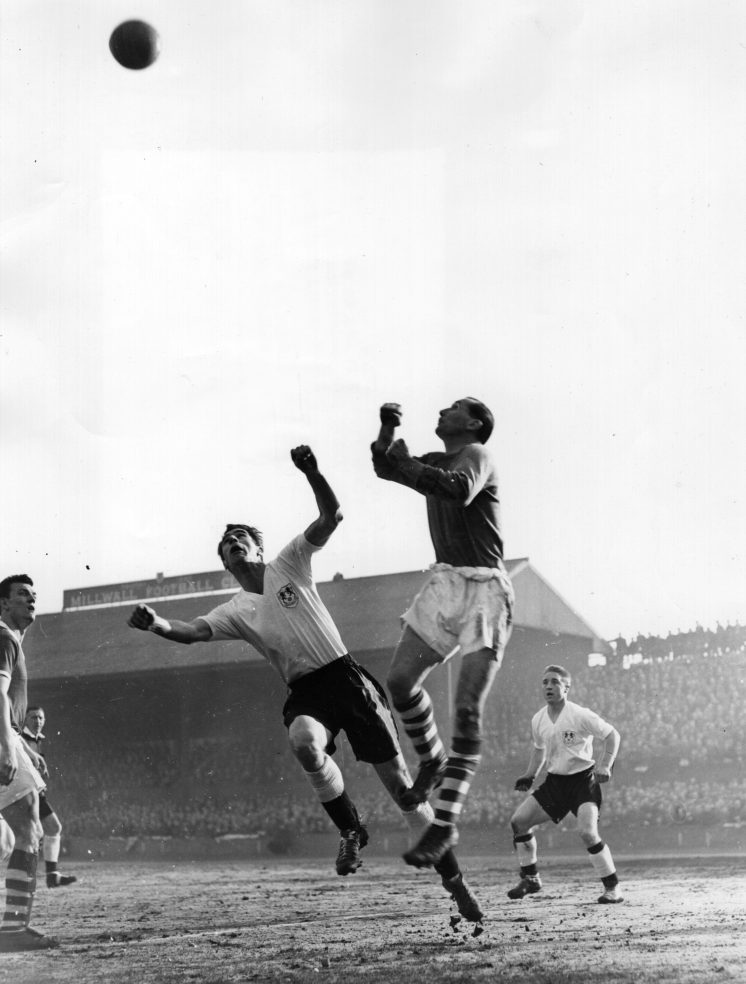 I never saw him play but met him a number of times as he lived in my road! I also played cricket against him!
There was often jokes about Blues keepers being so good because of all the practice they got which may have been true in the 1960s. Johnny Schofield, Colin Withers and Jim Herriot were the main stalwarts. Jim won a fair few caps for Scotland but had a reputation of errors.
The seventies started with Dave Latchford and Paul Cooper and ended with Geoff Wealands, all decent keepers in their own right. In the 1980's Tony Coton was unlucky not to get an England cap because of the man who replaced him here David Seaman! In those days any prospective England player had to join a London club in order to get England Recognition. Firstly, at QPR and then at Arsenal David was fast tracked into England recognition as soon as he stepped of at Euston!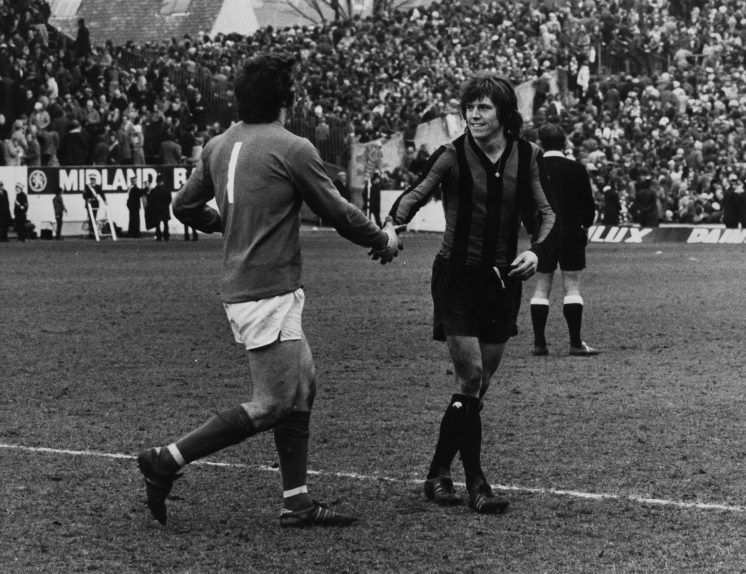 David was the only one who would have broken into the 'best of' line up from the last ten years which I suggest are the following and merely in chronological order and have full international caps.
1 . Maik Taylor (88 Caps Northern Ireland)
2 Colin Doyle ( 4 cap Republic of Ireland)
3. Joe Hart (75 caps England)
4. Ben Foster (8 Caps England)
5. Boaz Myhill (19 caps Wales)
6. Jack Butland (9 England & 8 GB Caps)
7. Darren Randolf (42 Caps Republic of Ireland)
9. Tomas Kryshiak (11 Caps Poland)
10. Lee Camp (9 Caps Northern Ireland)
Looking down that list, it is ludicrous that Butland and Foster have so few caps for England. They are both better than the current incumbent. Jordon Pickford, who Roy Keane described as 'not a good goalkeeper', recently changed hands at £40m. For some reason Stoke City, who have not helped Jack's career, can't sell him and our cut of the transfer is disappearing from view. He was 18 when he won his first cap!
As for Joe Hart, his time at St Andrews elevated him into England recognition after outstanding games with us. Ben Foster was snapped up by Alex McLeish and was terrific throughout his one season, including that MOTM performance at Wembley. When we swapped him for Boaz Myhill from West Brom, a good Baggie friend of mine, no longer with us sadly, said that Foster was simply the best he'd ever seen.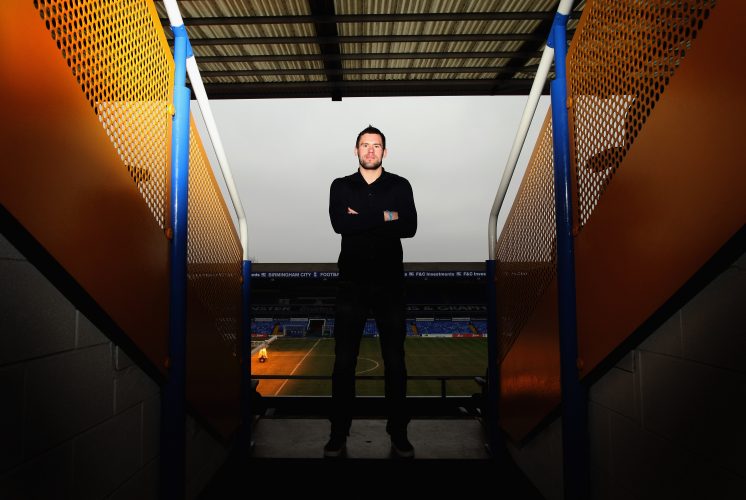 Boaz was our keeper during our European Campaign and never let us down. He was followed by Darren Randolph who was an excellent buy and we managed to move him on at a profit to West Ham.
Of the others on the list they were fill ins. Colin Doyle looked to have a great future when he ended the 2007 promotion season in the No 1 spot. Sadly, the Premier League was too much for him and he completed his 10-year St Andrews career mainly as the number 2.
Tomasz Kuszczak and Lee Camp have been part of our troubled last few years. Bought by one manager and found themselves with a new boss to impress in very short times. Lee, as we all know, had his consistency problems but is now over that with some stirring displays. In 2011 Camp was incredibly replaced in the Northern Ireland team.
The man who I rate as not only the best keeper of the last ten years, but probably my all time Birmingham City goalkeeper, Maik Taylor. Maik admittedly did most of his good work for us in the previous 10 years but was still with us till 2011.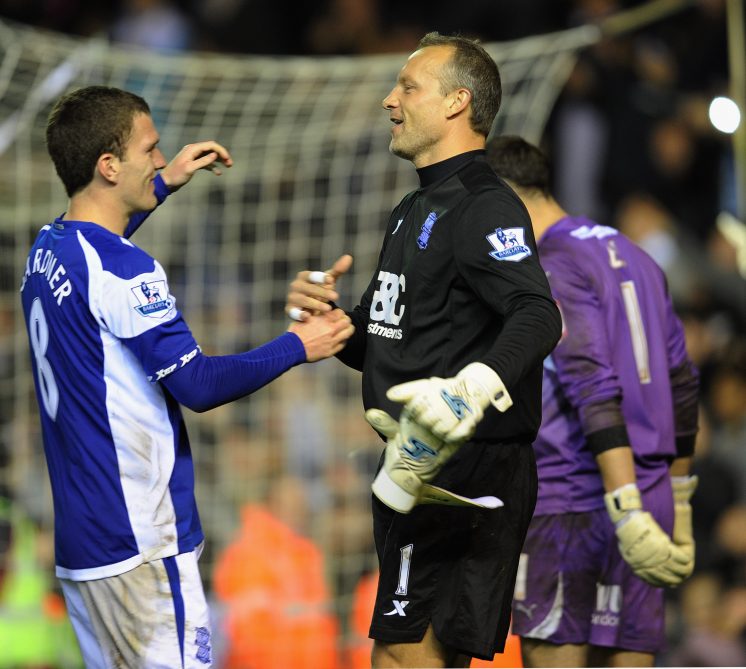 Maik was great when at Fulham and when they replaced him with Van De Sar from Manchester United, getting him, firstly on loan, was a no brainer. Maik had it all and also had it for over 240 games for Blues and 80 plus caps while with us. He is our most capped player and was selected in the PFA Premier League team of the year.
His ability accounted for numerous points saved when we particularly found them hard to come by. I remember a game at Manchester City where he somehow kept a clean sheet at the Etihad. (0-0 of course). There were close to a hundred games played there before another keeper managed to thwart the Manc trillionaires.
Therefore, my award to the all-time greatest keepers 2009 to 2019, 1,2 and 3 are: –
MAIK TAYLOR 2003-2011
BEN FOSTER 2010-2011
JACK BUTLAND 2010-2013
Who's your all time top Blues goalkeeper? Let us know on Twitter @bluesfocus!
---
---