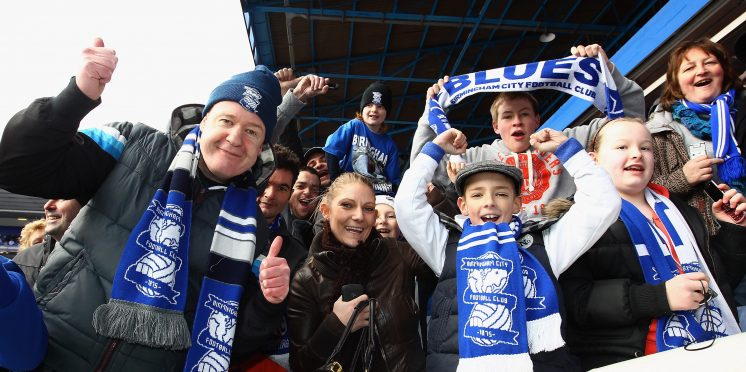 Ironically the passing of Vera Lynn aged 103 coincided with the Bluenose Nation meeting again, albeit virtually and certainly spiritually. Before anyone asks, I wasn't around when she serenaded the troops all those years ago.
So, what of today's proceedings? What did it feel like? For a long-distance fan like me, it actually saved me about £60, that's assuming I could have got a ticket for the original game, which I couldn't.
The Blues TV crew did a marvellous job getting me hooked up. After three days of trying and only 70 minutes before kick-off, they finally secured my Laptop with picture and sound.
Sky, God bless 'em, for premiership games gave us the choice of artificial crowd noise or not. What they served up was a noise that sounded like idle chatter from people who were not paying attention to what was going on, on the pitch. So that went off and hearing the players' and coaches' comments was far more educating than murmurings of the fans who were not there.
The EFL games did not offer that choice and the West Brom murmurings were less moronic. Volume was turned up when the stream of expletives were hurled by someone with a black country accent which could have been heard by the residents in Winson Green.
To their credit, Blues TV did not include crowd noise and the commentary of Colin Tatum and Darren Carter was far superior to the Sky counterparts. Problem was the pictures were about 90 seconds behind the Sky broadcast!
Having watched five or six games behind closed door on TV frankly it doesn't make that much difference to me. I'm sure the players feel something and certainly, the low numbers of home wins is a significant statistic.
After three months of lockdown and a clear-out of players, it's typical of Blues that we turn up at the Baggies without three key players. Roberts, Pedersen and Sunjic all injured and a bench with hardly 90 minutes first-team football between them. Blues, now allowed five subs, made two while the Baggies seemed to have a dozen top-quality players coming and going.
So, having said that, the 0-0 was an outstanding result and it was well into injury time before Lee Camp was forced to field a ball from an Albion goal attempt. Blues attacking moments were sporadic, to say the least, but Hogan had two reasonable attempts. His volley with his weaker right foot deserved better.
To many, the inclusion of Harding at left-back was a surprise. Wes defended in a strong and assured fashion and with Gardner in front of him, Peps tactics were spot on. Colin on his favoured right had most of our wide situations but just lacked quality in the final ball.
My biggest praise goes to the two Centre backs. Harlee Dean did what Harlee Dean does. Heads it, kicks it and makes tackles. Clarke-Salter strolled through the game like a man who looked a class above.
Albion's much-vaunted attack frankly never looked like scoring. It's now 8 away games undefeated with only three left. With a full squad, there is no reason why we should lose any of the last eight games. We probably will, but a 60 point target is reachable.
It's good to be back. STAY SAFE.
---
---