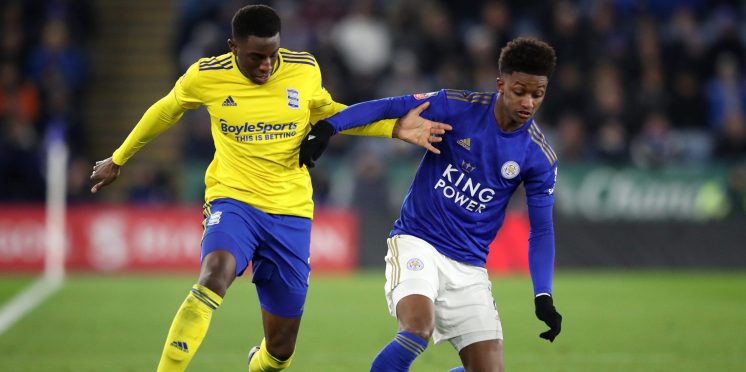 Birmingham City's Academy – Quality over quantity
With eleven academy prospects in and around the current Birmingham City first team and ten of them in the last squad against West Brom, Blues may be calling on our youth players to play a part in the remaining 8 games. With relegation or a playoff push very unlikely, we might see Pep Clotet hand more chances to our young prospects.
With the board's philosophy of promoting youth, we have seen an influx of youth players in the first-team squad over the last few seasons. This looks likely to continue next season and beyond. With the success of our U23s squad over the last few seasons, there is undoubtedly potential for our youth players to make the step up.
In this article I analyse all of Birmingham's academy graduates over the last ten years and discuss; if they have been given enough minutes on the pitch, if they are of sufficient quality and if Blues have made money from them.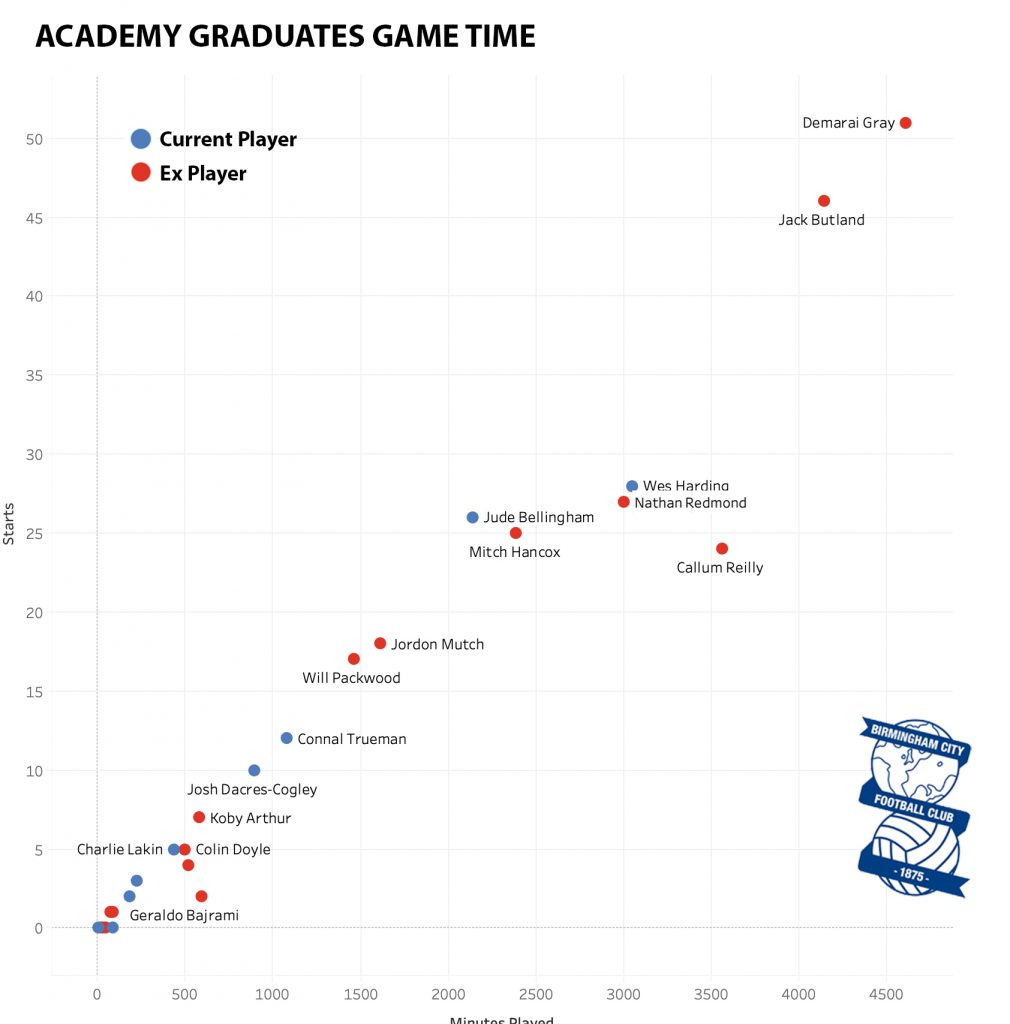 Do Blues Give Youth a Chance?
First, we take a look at the number of minutes played and matches started by all of the academy graduates since we were relegated from the Premier League. 
As you can see from the graph, only two players to have come through the academy have played more than 46 matches for the first team (a full regular season). This would obviously be higher if we would not have sold some of the players on the graph.
Interestingly enough 35% of all academy players to play for the first team since 2011 are in the current Blues squad.
This, for me, demonstrates that we have given opportunities to our academy players over the last 10 years however the majority of them have not taken it and have not been of sufficient quality to break into the starting 11.
Excluding Butland, Redmond, Gray and Mutch, the Academy players that have left Blues were not up to scratch.
---