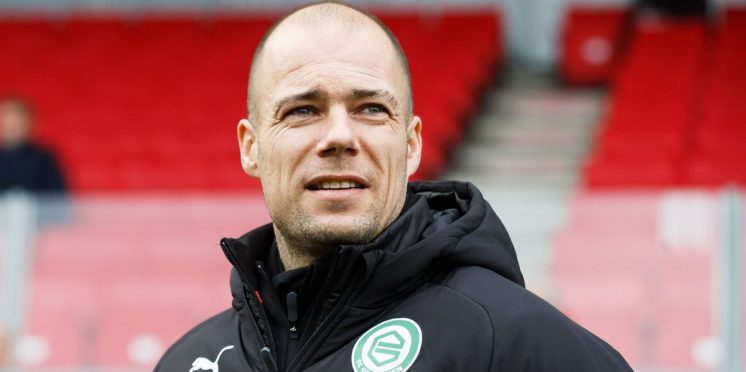 Groningen speak up about Danny Buijs rumours
Since Blues confirmed on 8th June that Pep Clotet was to leave his role as Head Coach at the season's end, the rumours over who will be the next person to take the helm have been endless.
This week there was another name thrown into the hat, in the shape of FC Groningen manager Danny Buijs. Buijs, 38, is currently in his second managerial role, having joined Groningen in 2018. They're currently sat in 9th place in the Eredivisie, and there is plenty of talk in Holland surrounding Buijs, who is held in high regard as one of the next up and coming managers who can go on to bigger and better things in the near future.
This rumour has led to Groningen Technical Director Mark-Jan Fledderus to speak out about the situation. He is quoted by Dutch reporters AD as saying "I have read the messages, but I an not aware of any interest from a club. Danny is a young and good trainer, I'm not surprised in that sense that clubs find him interesting.
We are very satisfied with how we work together, we are building something together and we are on the same page. Of course you sometimes have discussions, that is part of it, but we both have the same perspective for the future. We want to move forward with FC Groningen, it is not without reason that we extended his (Danny Buijs) contract by two years last season."
Directly discussing the rumour involving Blues, he said "For the time being I assume that it is not very concrete. If that changes, we will discuss this with each other."
What you make of the link Blues fans, is Danny Buijs somebody you would like to see in the hot seat next season? Let us know your thoughts!
---