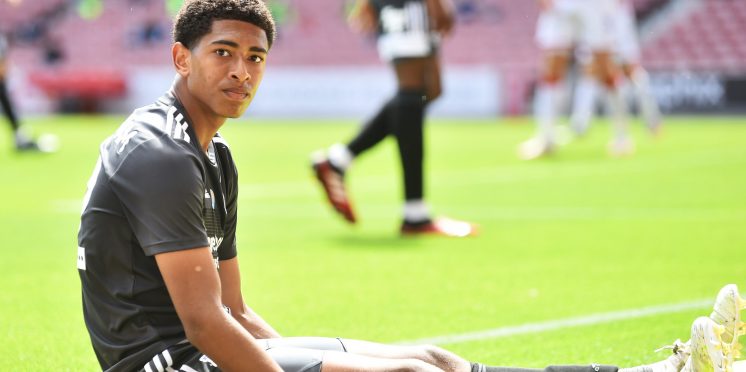 "Fleetwood Town away" – Blues fans give their thoughts following Stoke loss
Blues fans were left frustrated once again after somehow managing to watch another lacklustre performance, this time at the bet365 stadium.
2 nill down at half time and it was always going to be an uphill struggle. The only glimmer of hope was the introduction of Frenchman Jeremie Bela, but even he couldn't really change the perspective of the game.
Not many Blues fans expected to win today, but with Steve Spooner and Craig Gardner at the helm, there was an ounce of optimism going into this clash, with it being a relegation dogfight and all…
However, no fight was on show at all today and with Jude Bellingham the only player showing any passion and fighting for the badge, it was only going to go one way.
We asked Blues fans their Three Word Review following the defeat and we've picked out the PG one's below…
Twitter: @bluesfocus Portsmouth away incoming (@RoundhouseAaron)
Twitter: @bluesfocus Fleetwood Town Away (@SeanDaBlue)
Twitter: @bluesfocus Hello league one (@LukeVigrass)
Twitter: @bluesfocus Relying on others.. (@Richzico10)
Twitter: @bluesfocus Only Jude cares (@Brxndinho10)
Twitter: @bluesfocus We're in trouble (@InTheMixDJ1)
Twitter: @bluesfocus We are doomed (@rpercy39)
Twitter: @bluesfocus Board must go (@ever_blue4)
Twitter: @bluesfocus Totally Gutless Players #BCFC (@SMcKenzie_88)
Twitter: @bluesfocus DIVISION ONE INCOMING 😬 (@elwell_alan)
Twitter: @bluesfocus Still in lockdown (@aligeeachLGH)
---