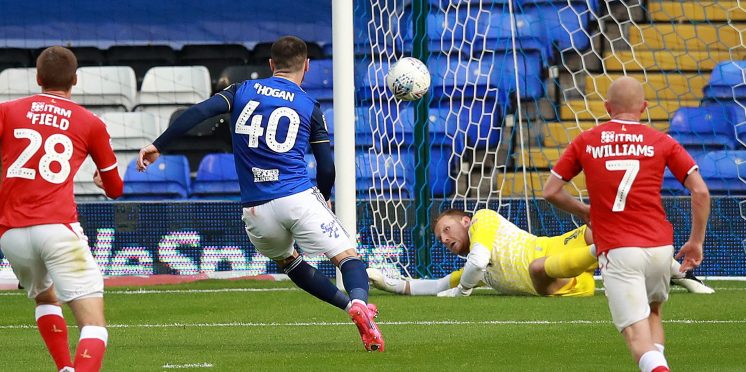 Scott Hogan update, are Blues finally on the right track?
Scotty Hogan, who has made his interest clear to his agent and to Villa about returning to Blues, may have to bide his time until the transfer window game of chess nears its completion.
Rumours of Kayden Jackson are very much just that, rumours. Fictitious stories such as this benefit both agent of Jackson and Blues due to Jackson seeking a deal elsewhere and for Blues to indicate options when negotiating.
Villa will be looking for a cash injection after some big money signings including recently completing the signing of shot stopper Emiliano Martinez for a reported £20million fee.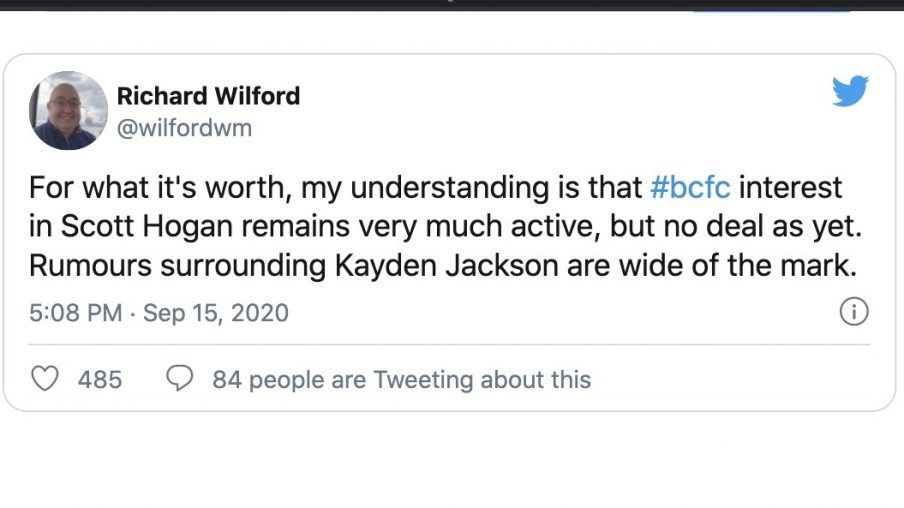 On the injury front, new Blues summer signing, Jonathan Leko will be back from his long term injury next month, which I think is quicker than anybody anticipated. With Jérémie Bela barely making sixty-five minutes, it will be a great addition to an already improving squad.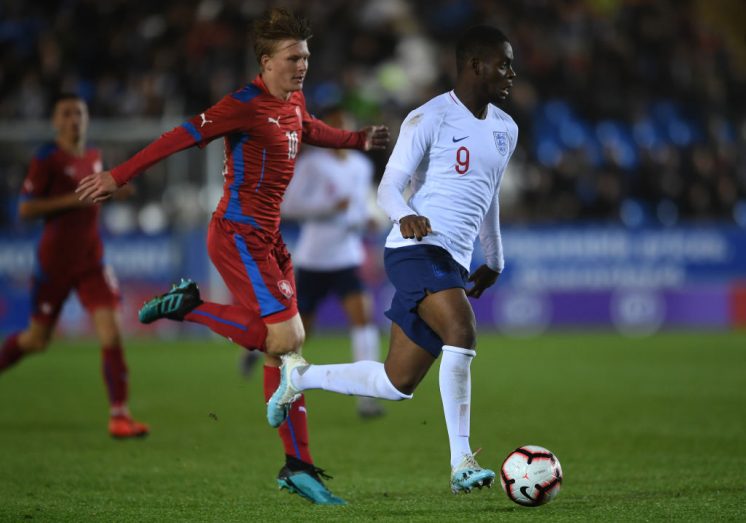 If you have seen the recent West Ham fan protest against our former owners, David Sullivan, David Gold and Karen Brady, you may pause for a moment to think back to our 2008 season with our own fan protests, relegation from the Premier League and the uncertainty of ownership going forward.
David Sullivan had a zero tolerance policy when dealing with fans and their complaints, which some people may admire in some business's but it is no way to run a football club in the modern era.
Chief Executive, the infamous Karen Brady, had put plans in motion in 2005 for Blues from St. Andrews to a 'Super Casino'.
As Karen put it "It's not just a stadium, it's not a casino, it's much more than that, it's a village of sporting opportunities for Birmingham. It will help us host events in the future like the Commonwealth Games and will be so important if we are going to attract international athletes here in preparation for 2012."
Looking back at it all now, are we happy that we parted ways? Especially when we consider what has become of West Ham, who's culture and identity they have completely destroyed to turn a quick buck.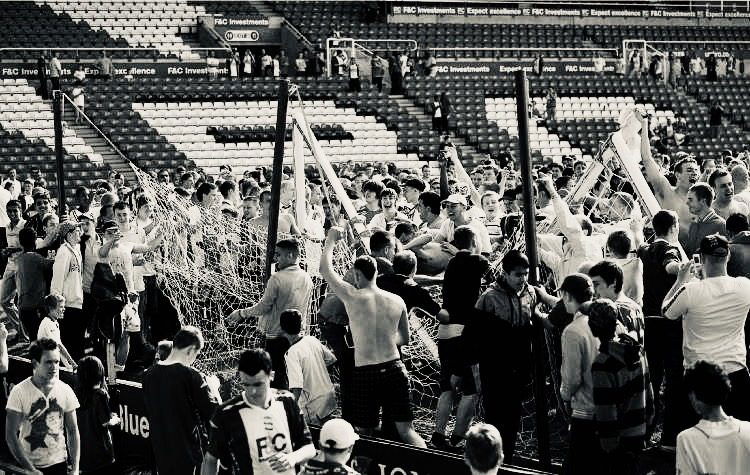 Some of us might think that Carson did mean well and to do what he said in his initial press conference at Blues. Promises of money were fulfilled both in terms of transfer fees and wages. Yeung's first season Blues finished 9th only to fall out of the Premier League on his second season, picking up the Carling Cup along the way. However his own legal trouble unfortunately damaged the club leaving us to sell all but the kitchen sink.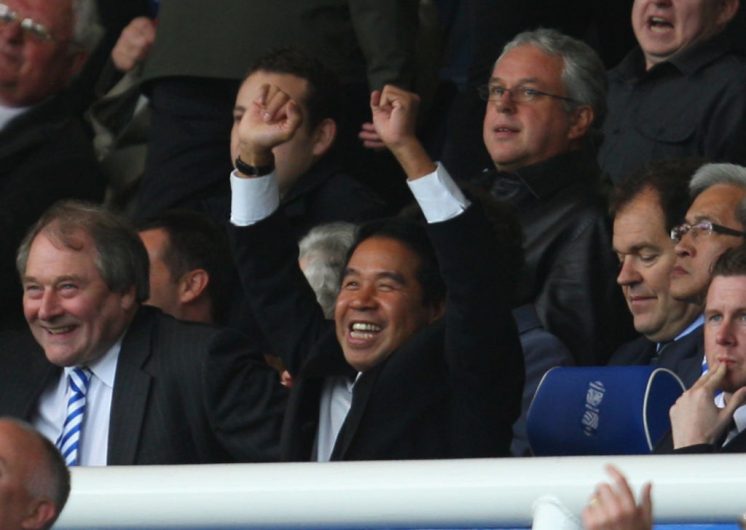 A lot of people have not been happy with either Carson Yeung or the current regime for a very long time and understandably so. We have been left in the dark as supporters and the wounds are still being covered with plasters, with one or two of us needing to go private.
Dong, only recently, is winning a few of us over one at a time. A lot of us will still hold our reservations until we can be confident that the board are backing Karanka one hundred percent and Dong and Karanka have a exemplary relationship so that the players feed off of this.
However hiring Karanka is a step in the right direction by the board and I for one am glad we will be all heading back to see Blues play at St. Andrews, whenever the time comes, instead of being served drinks and half time entertainment by Elvis impersonators.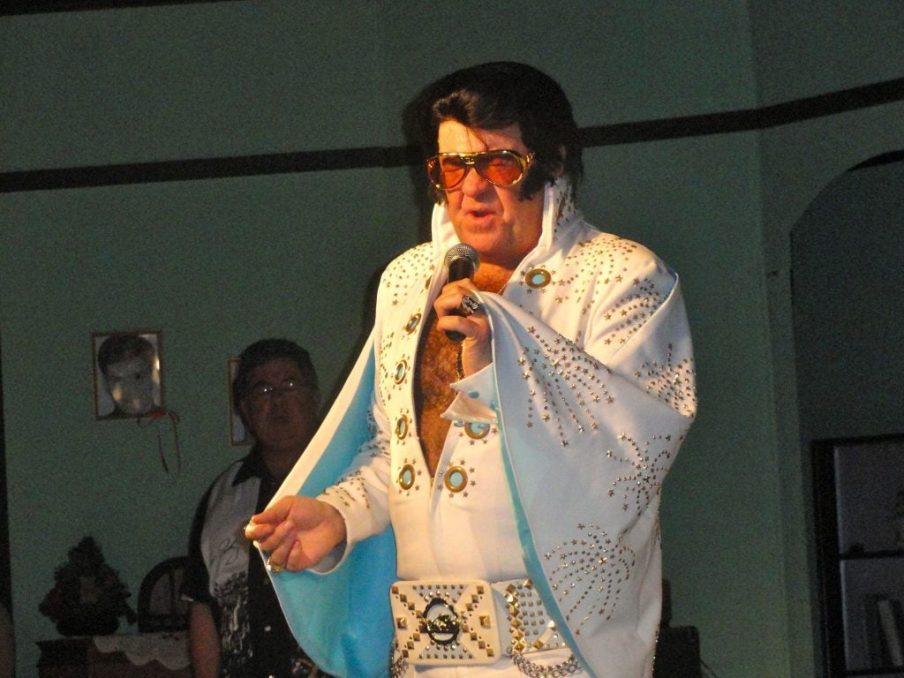 KRO.
Which days did you enjoy most?
Carson Yeung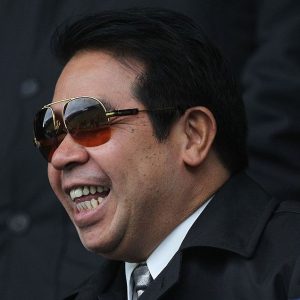 GSB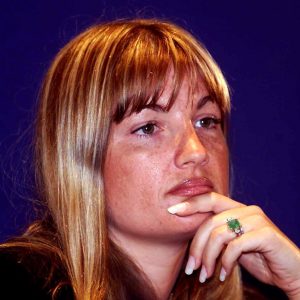 ---