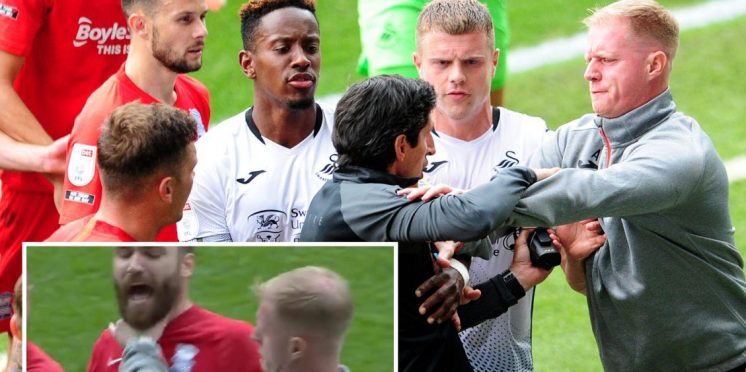 REPORT: Swansea 0 Blues 0 – Strategic Karanka will wait to re-introduce Hogan
Unfortunately I had to watch todays game using a link someone was kind enough to provide me with for Swansea fan tv.
Before the game there was a few questions in all Bluenoses head. Would Hogan play? If so would Karanka really drop his much loved 4231? What about Etheridge?
It turned out there was to be just the one change. New shot-stopper, Neil Etheridge, in place of last weeks hero Zach Jeacock. Hogan was on the bench and as the minutes ticked towards three o'clock, most of us were guessing the minute of his re-introduction.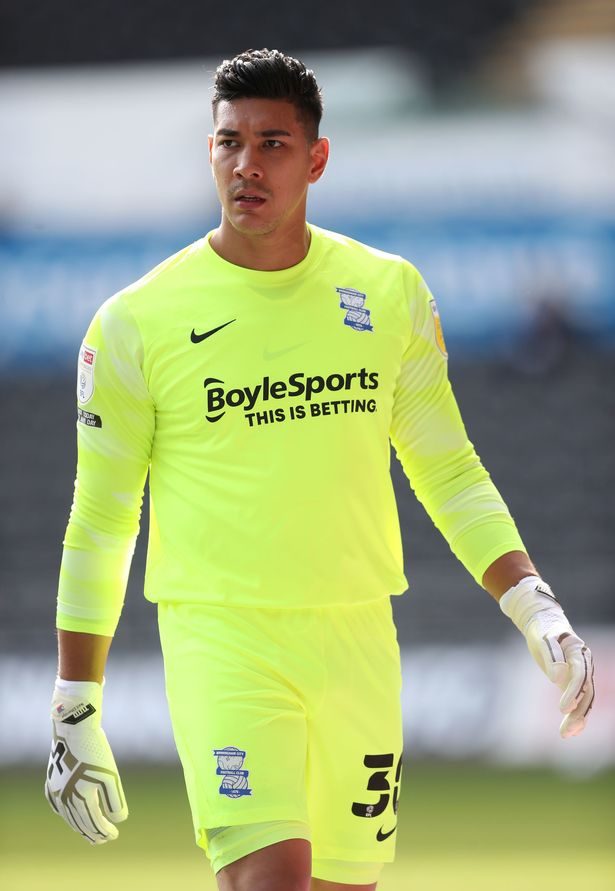 Building up to kick off the Swansea commentary team pointed out that the Blues side were much taller and older than Swansea and stated that Blues will be looking for set pieces and a high ball game. Also they stated as a 'fact' that they have 'the three best defenders in the Championship' so it should be comfortable.
First ten minutes Blues looked to close down Swansea's wing play, mostly down our left, while Pedersen seemed to lack initial flame getting started into the game.
Instantly, it was noticeable that this was a game that suited Swansea's style of play due to the inconsistency of the referee, who seemed to be guessing for most stages of the game. Perhaps players really just have got that good at conning the ref or was this referee really that bad?
Regardless, on fifteen minutes we won a free-kick on the right hand corner of the Swansea box. The position was reminiscent of Jérémie's amazing free kick last season against Reading. This time Sanchez make a run to the right of the box, as if to play him in. As Bela walks up to play it, the Swansea defence move, Bela stumbles and Sanchez turns and runs back to the dead ball and whips it in to the waiting Blues players who knew what was happening. Whiskers wide with Pedersen almost getting his head on the end of it.
With 27 minutes played Juke, who has been in a winning battle with the famous three centre halves so far, flicks a header onto Toral who takes it on his knee and hits it low, hard to the keepers left hand side but somehow Freddie Woodman parried it away.
Just outside the Blues 18 yard box on 38 minutes Marc Guehi threw himself to the floor and received a free kick leaving Blues players scratching their heads. The resulting free kick was was taken by Matt Grimes who somehow steered it around the wall but was well held by Etheridge low to his right hand post.
Blues were really coming on strong towards the end of the half and the Swansea coaching staff could be heard shouting "keep it tight, two more minutes'.
However on 45 minutes Blues were unlucky not to score again with some trickery from Toral, low into Juke but taken away at the last second.
On half time, debatably the incident of the match occurred as Swansea coach, Alan Tate grabbed Toral around the neck. The look of anger in the guys face was disgusting and I for one hope he gets much more than just a fine or a few months ban.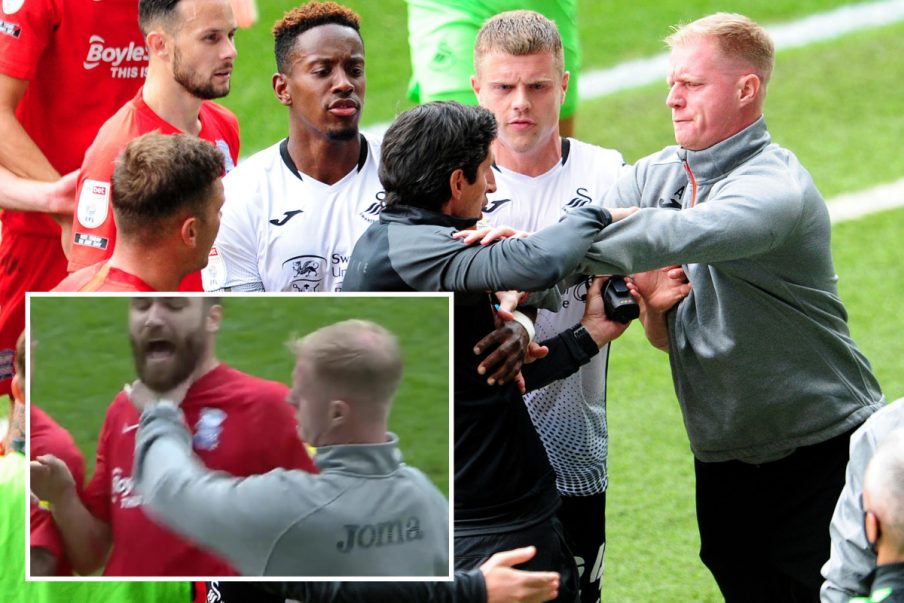 I had the pleasure at half time and during the closing of the first half of not listening to anything negative about Alan Tate or how good Blues were playing. Instead I got "Birmingham have no creativity and offer nothing going forward. Clearly Swansea are the better team" and when the half time statistics came up showing that Blues had six shots to Swansea's two "don't remember them having any shots".
Second half started a bit differently from the first half and there was more than a hint of last weeks strategy for the first few minutes.
Three minutes in Harlee Dean allowed Gibbs-White to get away from him to Friend pushed him away slightly from goal and his shot was tame and straight at Etheridge.
Something that shouldn't go unnoticed is the players work rate, especially new players coming into English leagues like Sanchez who's work rate has been incredible going forward and helping out defensively.
If Bela was tired today he certainly didn't show it. On the 58th minute, usually a time his fitness levels starts sloping, Etheridge flung a ball out wide to Bela. With that magical control of his, he skips passed on of the three Swansea defenders and plays a nice through ball into Total – who doesn't have the pace – Hogan?
It was around this time we receive the only compliment of the day, despite Swansea resorting to high balls into the box from wide positions. "That was nice from Birmingham. After all the long ball so far". Are we watching the same game?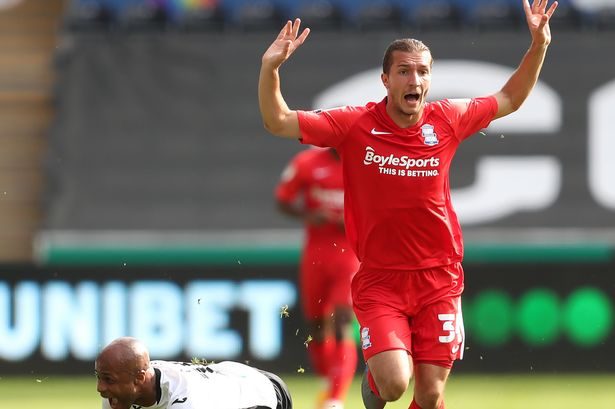 In the 69th minute and what seems to have been happening all game, a high press. We have caught their defence out of possession yet again. Bela, who feeds it into Sunjic but again too slow – Hogan?
On the 72nd minute, as the commentators are talking about how bigger an achievement it is for Swansea to win the Carling Cup due to catchment are, I can't help but smile as to how well we are knocking it about. We get a corner but Deans header is straight at Woodman.
In the 79min Bela had a shot deflected over the bar which resulted in the first of three corners. One of which almost led to the winner with the ball taken off Juke's head at the final second.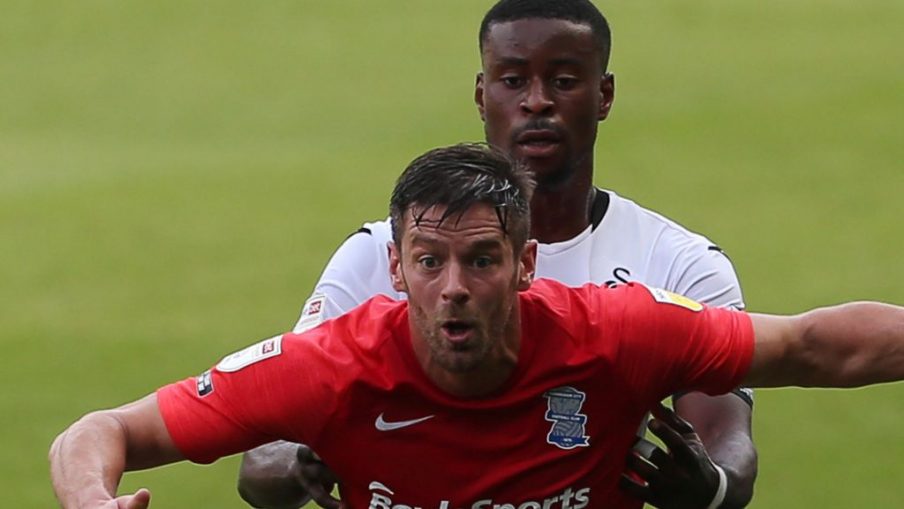 On the 88th minute, disaster almost strikes but this time it's debutant goalkeeper Neil Etheridge who comes up trumps against his old rivals. It was a long throw, of course, into the penalty area which was taken on the volley into the bottom right hand corner by Guehi, only to be denied by a world class save by Etheridge. How the commentators would of hated that one.
KRO
---