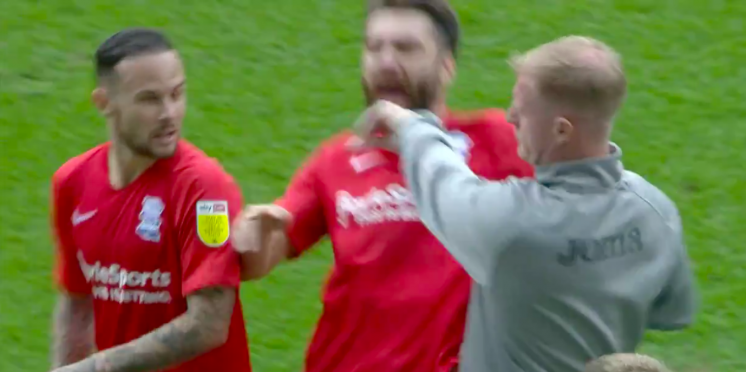 Swansea coach grabs Blues player by the THROAT *WATCH*
Blues will consider their trip to the Liberty stadium a successful one after picking up an away point and a clean sheet to go with it. However, what will undoubtedly take the headline is an incident which took place off the field as the players were making their way into the tunnel.
Twitter: https://t.co/iKG02dh5FK (@BCFC)
As can be seen in the video above, Jon Toral is making his way into the tunnel for half time when he exchanges some words with the Swansea bench, as he does so Alan Tait, Swansea's first-team coach appears to grab Toral by the throat and push him to the ground. In what can only be described as an unusual and irrational reaction by Tait, the scenes pictured are simply dangerous and disgusting.
I believe some sort of reprimand should come from this, is this the sort of behaviour that should be used to set an example to the players? Similar incidents could be compared to Zidane's headbutt in the 2006 World Cup final where Zidane received a three-match ban. In my opinion, I do not think this is enough for the Swansea coach, I believe his tenure at the club could be at danger due to the severity and out of the blue manner of his offence.
Let us know what you think about this weird outshow of violence!
KRO
---