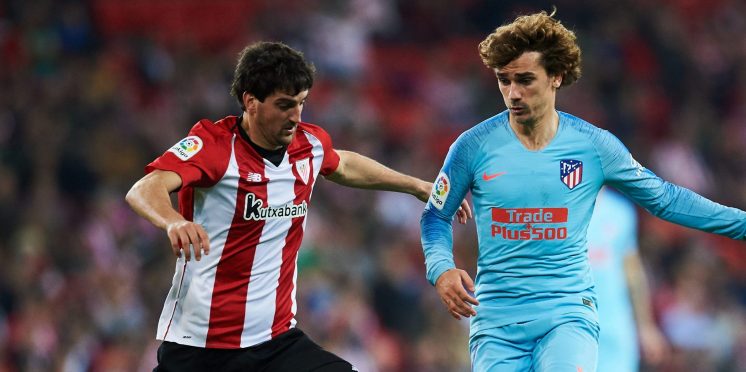 The Lowdown: Mikel San José
With over 300 La Liga appearances, a call up to the Olympics and bags of experience, Mikel San Jose isn't your typical Championship signing. However Sunday morning brought with it the news that the 31-year-old from Pamplona could be the mystery face behind door number 9 at St. Andrews.
San Jose is a free agent after seeing his contract expire at Athletic Bilbao, with his 11-year association with the club coming to an end. It was here in the Basque area of Spain where he began his footballing journey. He broke through into the set-up in 2005 and played regularly in the first and second teams in the academy until 2007.
His work didn't go unnoticed, and in the summer of 2007 at the age of 18, he signed a three-year contract with Liverpool. However during his 3-year stint with the English side he failed to make a senior appearance for the first team, and even spent a season on loan back with his former side in 2009.
The lure of playing back for his beloved Bilbao was too strong, and in the summer of 2010 he signed permanently with the Spanish outfit, and has remained his home ever since.
He is recognised for his defensive duties predominantly, and has spent his career playing at the heart of the midfield or even deeper as a centre-back. His tenacity has seen him run the rule in many a game, and has notched up close to 30 career goals, with penalty-taker under his job description in recent years.
In his time at Bilbao he has played regularly in both the Champions League and Europa Leagues, and has managed to claim the Supercopa in his time in Spain.
What will be bring to the side?
At 6'1 he possesses the physical attributes and bullishness needed to survive in the harsh world of championship football.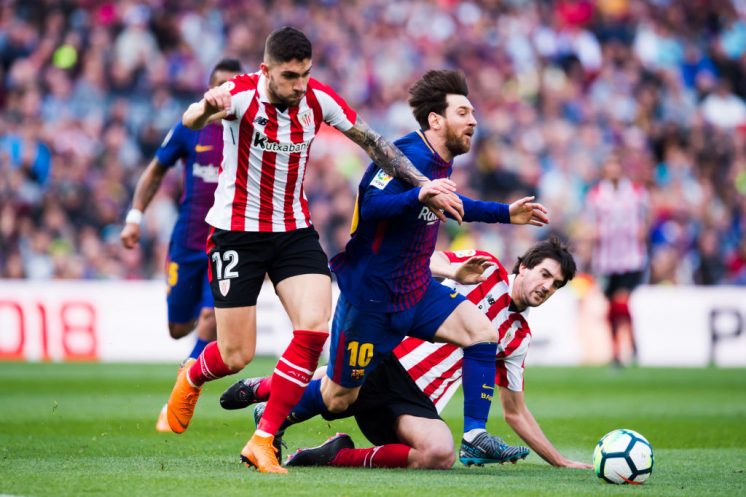 La Liga football also brings with it a sharpness in passing and a calmness on the ball, something that wouldn't go a miss in the second tier of English football to combat the rough and tough nature that comes with it. Under current Leeds boss Marcelo Bielsa, San Jose played some of his best football back in 2012 for Bilbao as a pivot and anchor in the midfield, which could now be seen as the "Kalvin Phillips" role.
---
Inside Athletic provided a breakdown on San Jose's attributes for any stranger unknown to the Spaniard's qualities and answered a few of our questions:
"Defensive midfielder who can also play centre-back. Really good in the air and can be a threat from set pieces. Has a nice shot as well. He's lost a lot of pace over the years and far from what he used to be, but could still play in La Liga if he wanted too."
For those that don't know, what type of player is Mikel San Jose and what position does he play?
Mikel is a pure defensive midfielder who can also play center-back, and has done so many times. He's very physical, really good in the air, and is always dangerous from set-pieces. He has a decent shot as well and isn't afraid of shooting from outside of the box. He understands the game well, reads it well, but he's lost a lot of pace over the years. His biggest issue during the end of his time with Athletic was that he was really slow, late to challenges and things like that. Mikel has played his best football as a defensive midfielder in a double pivot. He'll be best used to protect the back line and as a target on set-pieces.
We've all seen his wonder strike against Barca. Is he always one have his shooting boots on in games?
Yes! Mikel is never afraid to shoot. He tends to put himself in scoring positions inside the box when he's up that far. He's not going to score a lot of goals, but he's not afraid to try and some of them come off.
Does he have good aerial ability?
Mikel is very good in the air, it's probably his biggest strength at this point in his career. He's good at getting his head to the ball and can score a header, and he's just as good defending balls in the air.
Do you think former Athletic player Karanka was a massive turning point in convincing Jose to move to England?
Absolutely! Mikel made it very clear that he wanted to leave Spain because he didn't want to play against Athletic. He's not the player he used to be, but he still could have played for a number of clubs in La Liga. Seeing that he wanted to leave the country, he could have gone to a number of different leagues and although he's familiar with England from his time with Liverpool, I can only assume that Karanka was the driving force behind him choosing Birmingham. If Karanka wasn't the coach, it's likely Birmingham wouldn't have been on his radar.
With the Championship being a very physical league. How do you think he will adjust?
I think he'll adjust quickly and fit right in. Mikel lacks pace at his age, but not physicality. He'll fight for balls, he'll win challenges, he'll be good in the air. Physicality has never been an issue for him.
Finally, with the team almost covered in every defensive area, will Jose want first team football all the time or do you think he will be happy as a rotation player?
As good a footballer as Mikel is, he's an even better person. He's never been someone to complain and always puts the team first. Whatever role he's given, he's going to do it well, but I can't imagine he's signed to Birmingham without expecting to be a starter, or at least challenging for a starting role. I'm sure that's something Karanka and he have discussed already. Nothing against Birmingham, but San Jose had interest from a few clubs in La Liga so Birmingham should be a club where he should start.
---
With 3 centre-backs on the books at Blues the Spaniard could provide the crucial fourth-option going forward in the campaign. If he were to join it is believed San Jose would operate in midfield and would compete with Clayton and Sunjic for a key role in the side, especially with McEachran sidelined until further notice and the futures of Davis and Kieftenbeld unclear.

What we do know is that Karanka's new-look Blues is taking shape, with a mixture of flair and experience taking precedent. With four points from a tricky first two games coming in his tenure, the gaffer will know the ups and downs of this league come thick and fast, and wants to prepare as best as possible for the next 44 games.
---