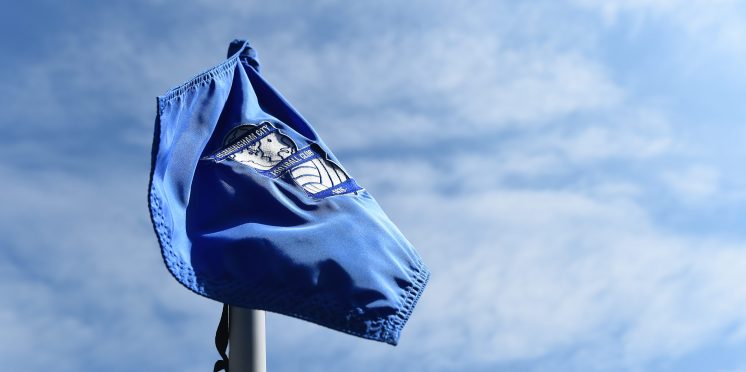 What could Brexit mean for Blues?
It's the topic that's dominated the news and pub discussions across the country for the last three years. It's impact on jobs, immigration and the economy has been well documented…but what will Brexit mean for football and, specifically, how will this affect Blues in the transfer market?
Currently, when signing new players, those moving to Britain from clubs in the EU are free to join under the freedom of movement rules. Should a player from elsewhere in the world wish to make the move, then they have to hit certain criteria in order to secure a work permit. Now this hasn't really been a problem for Blues, who largely source their foreign signings from within Europe, however with Brexit just around the corner things are about to be shaken up a little.
While nothing has been confirmed yet, it's expected that once the transition period ends in a couple of months, the rules around signing EU players will roughly match those of players moving from elsewhere in the world. This means footballers, just like any other migrant worker, will have to apply for a work permit in order to register with their new club. The way in which the FA determines whether a player is eligible usually involves looking at both the amount they play for their country and the ranking of that national team.

That's pretty straight forward, but what if a player doesn't feature enough for their nation, or that country's ranking is outside the top 50? Well at that point players have to apply to the FA's 'Exceptions Panel', where they pick up points based on a whole range of criteria. The key ones looked at include whether the transfer fee being paid and the player's new wages would be in the top 25% of those that were paid in the Premier League last season. As if that's not confusing enough there are even more specific criteria looking at everything from whether they played enough minutes in last season's Champions League, down to whether they've recently reached the African Cup of Nations semi-finals.
As anyone who plays Football Manager can testify, the whole work permit process can be an extremely confusing and frustrating one. In plain English though it means that unless your club's signing elite players for big bucks, then the chances of celebrating an exciting arrival from abroad are slim. Earlier this week, Premier League chief Richard Masters revealed plans to bypass the FA and strike a deal with the Home Office that would see such rules slackened. Unfortunately though, even if these are approved there's been no word on whether they'll stretch to include clubs from the EFL.
Twitter: EXCL: Premier League chief Richard Masters plots to bypass the FA and bring in special visas for players post-Brexi… https://t.co/Ke5S8lmTpI (@MailSport)
Realistically the Championship is the league most likely to be hit hardest, with many teams relying on foreign players to fill their squads, but without the money to match the FA's criteria. Blues are one such team, with eleven non-British players including Sunjic, Bela and Pedersen, who wouldn't be able to make the move in the future. It's not all doom and gloom though, as with players able to become residents through the EU settlement scheme, it's likely to be a couple of years before we see much change in the diversity of the club's squad.
Also, with these regulations making it harder to bring in foreign players, clubs will have to start looking closer to home for talent. Now with the academy's impressive record of producing stars such as Bellingham, Gray and Butland, Blues could do well here in comparison to other clubs. This becomes even more encouraging when you consider the fact that ten academy graduates have made their first-team debuts since the start of last season.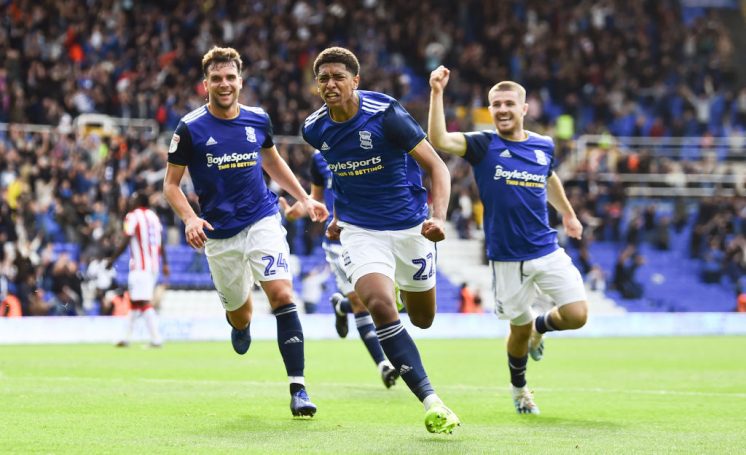 As Blues fans will be well used to by now though, it can be expected that if the Premier League doesn't get their special exemption wishes, then those clubs will also start eyeing domestic players more. Should this happen then it's expected we'll see the value of British players soar as more clubs compete for their signatures, but again this is somewhere Blues could prosper. Looking at the way the club handled the Bellingham bidding war and were able to hold out until the summer for the full £25 million demonstrates that, unlike in previous years, this board appears able to drive a hard bargain.
As with most matters surrounding Brexit, there's been no concrete clarification from the government or the FA on how leaving the EU will affect British teams and the players they bring in from abroad. English football and especially the Championship is likely to struggle at first, but Blues' academy gives fans a reason to be optimistic that, in comparison to many other teams, we could actually manage pretty well with any changes.
---
---