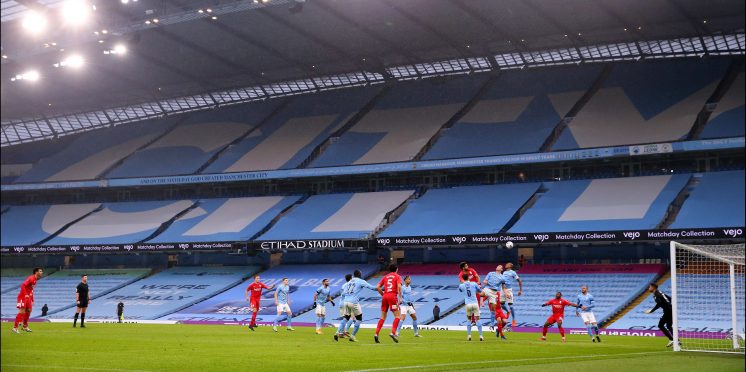 Two classes apart. Millions v not-so millions.
There are many reasons to moan about Birmingham City right now but losing to Manchester City isn't one of them.
It was always going to be tough to land a blow on one of the heavyweights in English football and City did to Blues yesterday what they have been doing to most teams for the past few years under Pep Guardiola.
But reports of goings-on between Aitor Karanka and Scott Hogan will prove to be more damning. There has clearly been a divide between Hogan and his goal scoring for far too long and events like these will play on the club's mind more than the loss.
Events like these have been rare at City, but everyone up north has brought into Guardiola's philosophy. The eye-catching, swash-buckling football all footballers would love to be a part of. It's philosophies such as Karanka's which will take more convincing for the likes of Hogan and Kristian Pedersen, if Karanka can and wants to convince them.
For some, the defensive approach will not tickle their fancy. But the way Jeremie Bela looked to make things happen in the second half, even though the game was done and dusted by that point, shows that there's more fun to be had with this system if players can make it work and see the bright side of it.
Hogan is looking uninspired and there seems to be a sort of mutiny happening at the club. It said it all when Marc Roberts was brought on instead of captain Harlee Dean. Karanka trusts who he can and is playing who he feels can carry on with him through this journey.
But Karanka will take inspiration from Guardiola and know that things will be alright. His City players are playing with the freedom and fizz that had evaded them at the start of the season.
The contrast between City and Blues is too wide. And it might be like that forever. And Blues might never get such wealthy owners who are prepared to dig into their pockets and invest and invest until the dream can be achieved. City with all their millions and their players seem like a match made in heaven, but Karanka showed yesterday that he won't bend over to the hellfire that is the ownership.
Karanka sent out a message to them, with the substitution of Hogan and leaving Dean on the bench. It feels like the four-year contract awarded to Hogan was all down to the owners. The board will always be blind to the consequences of such decisions and it will be left to Karanka to pick up the pieces.
Decisions such as giving a 28-year-old a four-year contract will always be baffling, unless you're absolutely certain that he will make a difference to the side. But he hasn't yet. It's even more painful that an experienced Michael Morrison, who had served the club impeccably and who had got the supporters hooked to him, wasn't given the contract he deserved. Morrison's departure ripped a stable defence and the board have paid the consequences ever since. Well, if they've realised.
Lukas Jutkiewicz was far more adventurous in his performance. He always fights and even despite his limitations will chase down every ball like he means it. Jutkiewicz has also been at the club long enough, under different managers, to know what it's like playing for it. He know it inside out and doesn't need Hogan to tell him how to play.
If Karanka can get rid of the bad apples, then the club will be in a much better place. Bad apples have been stinking the club for ages and if the board can't be forced out, then Karanka will need to stand his ground and push some of these players out the door.
Karanka will have been pleased with the second-half response. Marc Roberts outpacing Phil Foden and George Friend wearing the captaincy with aplomb. There are certain players who get what it means to play for Karanka. Others will be sidelined.
Guardiola muttered some words to Karanka at the end, and Karanka was left shrugging. Shrugging maybe because of how good this team can be if they applied themselves.
---
---