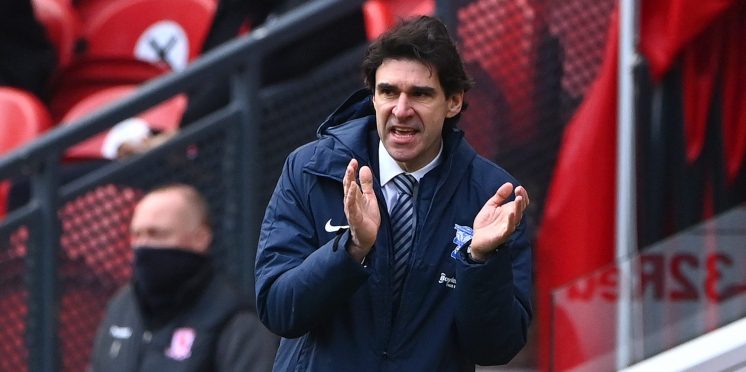 Back at his former home and back with a bang. Karanka had it all planned
The training pictures of Aitor Karanka and Scott Hogan exchanging smiles with each other made it look as if Hogan was ready to brush aside his troubling form this season.
And when that one moment of real quality came, Hogan was there to lash home a perfect move. When you can score goals like that and put in colossal defensive performances, as the back four did, then Karanka's style will work wonders.
Little knows how the players haven't been playing like this for most parts of the season. But it is no coincidence that Blues' better displays are coming away from home. If Blues could almost repeat these performances at St Andrew's, then Birmingham would be a much brighter place.
Karanka saw his side put in one of their best performances of the season. One begs to question why Blues' season has been so torrid so far. However, performances such as these are a reminder of the potential future under Karanka. And the future will involve Karanka trying to figure out ways of translating this display, into a winning formula on home territory.
Karanka has been criticised for being too conservative at home, especially with his choice of personnel. Therefore, Karanka must translate this game plan on Tuesday night against Preston.
Suffice to say, Blues ripped up the formbook perfectly. Neil Warnock didn't have any answers after the game and was left clutching at straws, claiming that Ivan Sanchez should've been sent off. And when managers have no answers, then you know that your team has left a stain on the opposition.
Middlesbrough are a side vying for a place in the top-six but they looked over thought and overran. Blues have not laid a glove on many teams this season. This is what can happen when Karanka really lets go of his team and tells them to play.
And he became conservative in the best of moments. Marc Roberts was brought on to shore things up, and Lukas Jutkiewicz was brought on to make himself an outlet when Blues were crying out for pressure to be relieved.
Karanka got his plan spot on. Playing to win the game and then ensuring it with smart substitutions.
The chemistry was there for all to purr at. The understanding between players has been lacking in the darkest of displays. Players hoofing the ball out when under pressure and looking lost under the heat of it all.
When there is perfect understanding between personnel, then you'll only expect good things. Jeremie Bela and George Friend used their left-side effectively. Full backs were getting high up the pitch and joining in with the attacks. There was trust between the likes of Bela and Friend. Partnerships such as these have to form the bedrock of the team.
Similarly, the right side was also effective. When Ivan Sanchez's back heel can come off so perfectly and find a marauding Maxime Colin, then you know that there is some mega telepathy.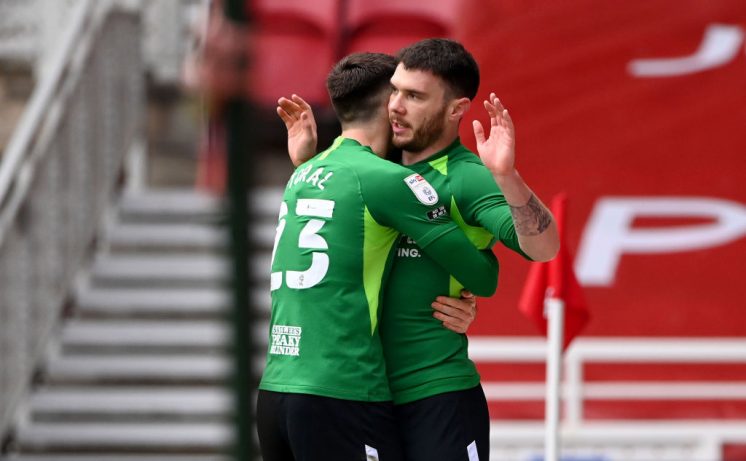 Some of the link-up play is resembling a side who almost know each other's game. It has taken long, but Karanka has to stick with his brave decisions: bringing San Jose to the centre of defence and putting Kieftenbeld in midfield.
This is only one good game, and all will be forgotten if the team revert back to their old ways against Preston. Home form is more concerning and if Karanka can begin to dispel any worries at St Andrew's, then we will really begin to see the true colours of this team.
Scott Hogan has looked bereft of ideas since his permanent move in the summer. But he is a poacher, and when the right ball came from Colin, he knew what to do. Lashed it in anger, knowing that he will need to make the most of his four-year contract and knowing that it has been a frustrating few months for him.
Confidence has drained out of Hogan too much but that goal will do him good. He'll be waiting for Tuesday, knowing that another cross from the wing will leave him reaching for the stars.
Hogan will be hoping that the gods don't look down on his team in disgust on Tuesday night and give them more anguish.
It's now time to come home and deliver the goods there.
---
---