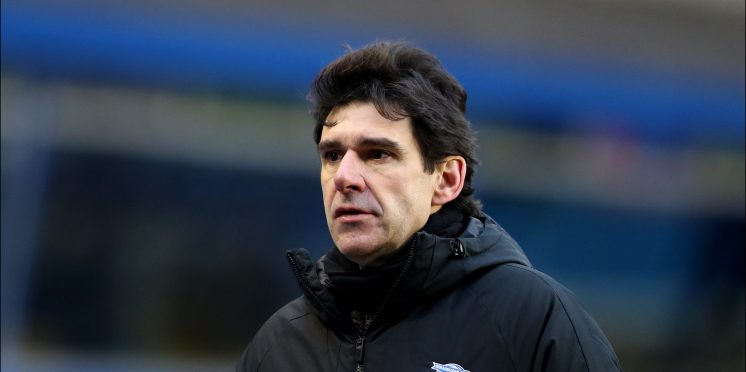 Karanka sends message to the fans ahead of the trip to Sheffield Wednesday
Ahead of the game on Saturday against Sheffield Wednesday, Karanka has told the press he cannot control what happens, knows his position is under fire by the St Andrews faithful, and illiterates the fans must support the players moving forward.
Speaking with Tom Ross on The Goalzone, Karanka was asked if he was fearful of getting the sack:
"No because I can control what is in my hands – if it's not in my hands I cannot control- the only thing I can control is what ai am doing every day – and I don't know if I will leave the club tomorrow or in 5 years but whenever I will go home knowing I done my best. It would be a bigger failure if one day I leave this club thinking I haven't done my best. So, if it's today or in 5 years when I leave this club It will be the same situation I had in Middlesbrough or Forest that I had tried my best."
Asked if the fans turning against him affected him, he responded:
"No, because I completely understand them. As a fan, I can understand them because if I were one of them, I would understand 100% because its difficult to watch your team every day, and making individual mistakes is difficult – but as a coach and you are responsible and are doing your best you can do no more. You keep going and keep believing – when you are the coach, and the team shows every week that we can compete against every team and we are better than the opponents, but we are not winning games as a coach its difficult to understand – so I completely understand them".
Asked if he has spoken to CEO of the club, Dong Ren about the current situation and the possibility of relegation that is staring the club in the face, he said:
"His reaction is positive because as another one who is living at the training ground every day he feels, and he sees the atmosphere and commitment of the players and he is positive. Obviously, everyone understands the situation and where we are, it's difficult for me as a coach to find an explanation when he is coming to training ground almost every single day and sees us working in the office and he's seeing the players working on the pitch and watches the games in the stadiums"
Asked what was going to change for the last 16 games when the previous 17 had seen 10 defeats 4 draws and 3 wins:
"We need to change our concentration but one thing difficult to change is our way of working because the players are working very hard, coaching staff are working very hard, it is difficult to change because we feel every single game, except Luton, I cannot be more proud of the players. Even against Millwall conceding goal after 2 minutes was unbelievable- the normal thing would be to give up and lose a game2 or 4 nil- but we did not give up, the players were fighting even losing 2-0 they were fighting till the last whistle. We have to change our concentration and one day it will be our opponents who make those mistakes"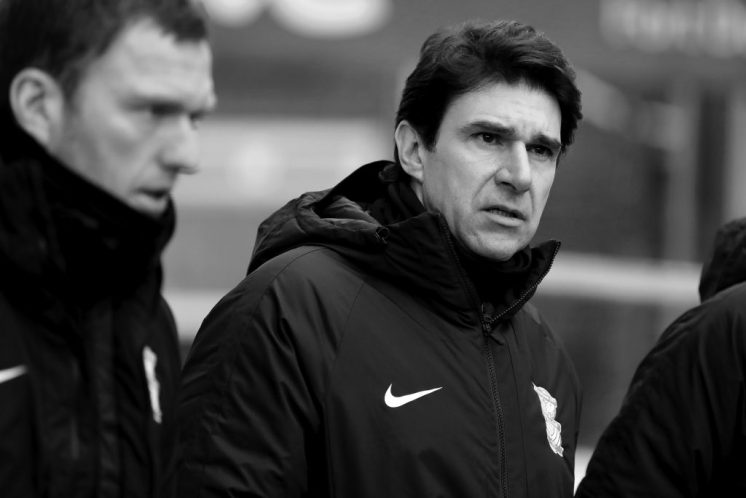 Tom asked him what were the reasons behind the team being in a relegation fight apart from the obvious one of not winnings games…
"We have not won as many games as we should have won and we did not win them because we made individual mistakes made mistakes defensively and mistakes offensively – our performances are not reflected in the table, But at the end of the day we are in that position and can't complain- we can't keep fooling ourselves thinking that we should have been higher in the table because we are in that position and need to change that- the only way to change that is to go to the pitch 150% concentration and to try to take our chances"

"The difference between being a fan and being a coach, when you have to take eleven players to play and another 9 in the squad you have one advantage – you know them and training with them you know who can be better in those positions for that game – once again I will try to pick the best eleven – if we win I was right and if we lose it's my fault again – it's the coaches life and I know that since I started my career – nobody forced me to be the coach- I left home at 15 and have dealt with pressure ever since. It's nothing new and I had more pressure on my shoulders than I have now"
A message to the fans…
"I can understand that they are criticising me but please try to help the players even though you can't be at the stadium – I have always said with them in the stadium we would not be in this situation for sure. The only way they can encourage them is with social media – so if they want to criticise me or say whatever they want about me I am more than happy while they support the players."
Blues hope to climb out of the bottom three with a win over Sheffield Wednesday on Saturday afternoon. It may, however, be Karanka's last game in the hotseat, if a result doesn't come his way.
Keep up to date with all the pre-match and post-match reaction on our Twitter @BluesFocus.
---
---