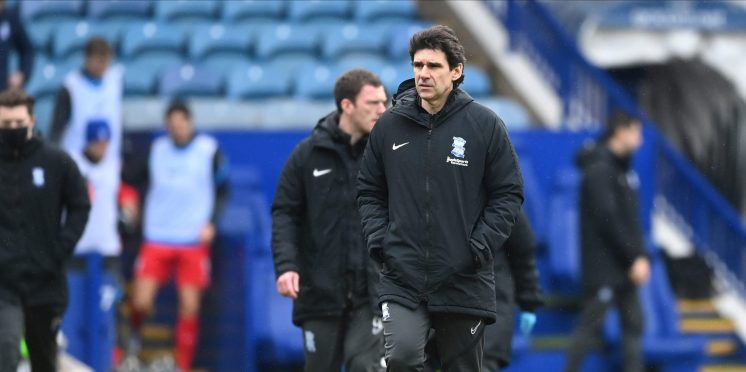 Eternal optimists or is it Blues' renaissance time?
At last a win, albeit against ten men but that shouldn't detract from a stronger performance against a team who are themselves fighting to stay in this division.
Karanka has been under enormous pressure and the butt of severe criticism from Blues fans frustrated by his defensive tactics, team selection, and use of substitutes. But yesterday, I actually think he just about got it right and despite a nail-biting finish to the game, we came away with a creditable much-needed win.
One aspect of the changes he has made has been the recent improved performances of Scott Hogan as the loan striker. The one thing noticeable about his goal yesterday was the space he was able to exploit.
A striker like Scott thrives on finding space and with the right service and passes like he received from Bela yesterday, there are not many better strikers in this league to take those chances. A delicate stroke of the ball, which he is so good at and there it was, in the back of the net.
If he can keep that momentum going his confidence will grow and I can see him scoring a bag of goals before the end of the season.
So where does that leave our new striker Cosgrove? On the bench, for the most part, I suspect or maybe a slightly less forward position.
So is this the turnaround in our season? Can we kick off from here and climb up the table? Yes of course we can and if we show the same determination by putting some of those chances away we have been missing, we will get a lot more results like yesterday.
We now sit just above the relegation zone on 31 points after 31 games. I suspect this year with teams around us fighting for points and those at the top dropping them against so-called lower opposition, the safety level will be 52 points. Wycombe are already down barring a miracle so that leaves two spots. One could be Bristol City, who are on a dreadful run at the moment and in free-fall.
As long as one of the other two is not Birmingham, I am unconcerned about who goes down. If Karanka achieves mid-table with a good end of the season run, the board's decision to stick with him will be justified.
Karanka has said all along, that Blues' transition will take time and so far those words have rung true. He would admit himself, that he has been too defensive, at times made poor team selection choices, and earned the wrath of the fans for poor performances, most of which had been justified.
The players have also been guilty of some really poor decisions and at times have shown a lack of effort, something Birmingham City supporters will never tolerate.
So is this the start of a Blues renaissance? I am sure we all hope so, as there are still fifteen games to be played and forty-five points up for grabs. Which if my arithmetic is correct, is a maximum possible points tally of seventy-six and hey guys we're in playoff time. Really? Well, it's possible, but would probably need a revolution to go with the renaissance. OK! I'll stick to the comfortable mid-table finish.
---
---