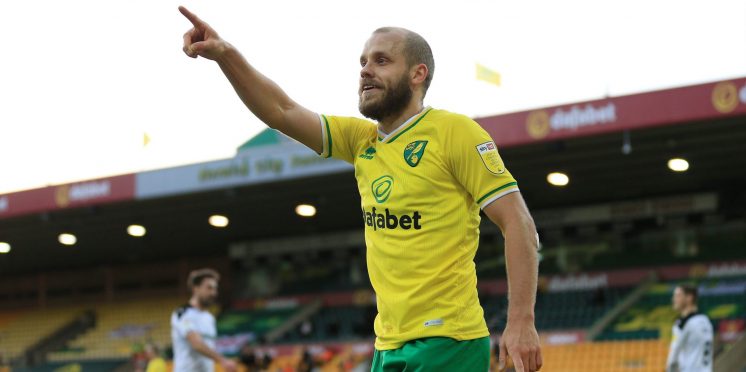 Opposition Report: Norwich City (H)
Birmingham City play host to table-toppers Norwich City in an encounter that sees two sides looking for vital points at both ends of the table.
It was a big win over Rotherham United for The Canaries in a weekend which also saw promotion rivals Swansea City and Brentford taking no points from their respective games.
The Blues will hope they can put another twist in the promotion race.
Form:
Daniel Farke's men have lost only one game in their last five outings, that being their 2-0 defeat at the expense of promotion rivals Swansea who did overtake them with that win.
However, three comfortable victories over Stoke, Rotherham, and Coventry have seen The Canaries move seven points clear of second-placed Brentford, looking for their twentieth win of the season when they visit St Andrew's.
Norwich were last at St Andrew's last Wednesday night with that win over Coventry so will already be playing on familiar territory.
Their recent victory over Stoke was actually the first time Norwich had scored four times this season.
Season review: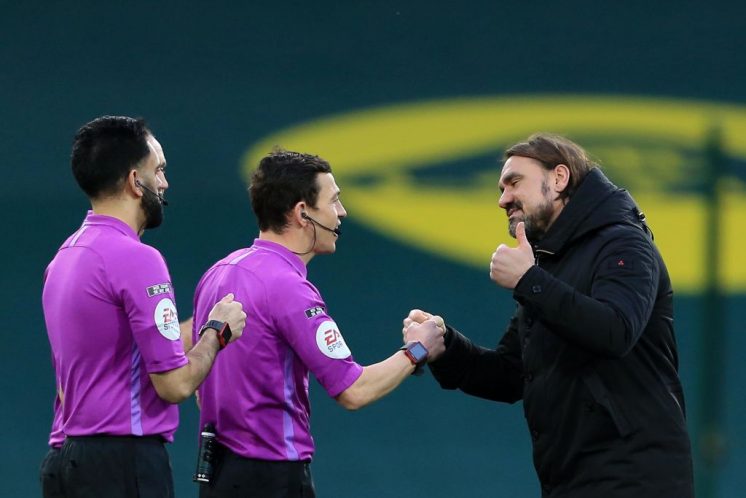 Relegated from the Premier League last season, Norwich looked to bounce back and kept hold of the bulk of their squad, but they did lose key player Jamal Lewis.
They started the season erratically, with two consecutive losses early on against Bournemouth and Derby suggesting that this would be a tightly contested season. They edged narrowly past Wycombe and the Blues in October, but November was the month when The Canaries really kicked on, with three wins in five games, a run that did include a surprise loss at Luton.
December saw Norwich win five games on the spin, but Farke's men only managed to keep one clean sheet in this impressive run.
The Canaries were knocked out in the fourth round of the FA Cup at Barnsley after post-Boxing day saw only the one defeat before their fixture in the Cup.
Their only loss since that exit has been at the hands of promotion rivals Swansea and Norwich will now look to build on three consecutive wins.
YouTube: Opposition View – Norwich City (H) w/Chris Reeve from Talk Norwich City
Formation and tactics:
Norwich predominantly play with a 4-2-3-1 formation, with The Canaries starting their build-up play from the back. Even if they are being pressed, Teemu Pukki will look to vacate big open spaces in which he can run into, looking to get on the end of the balls.
Norwich look to stretch the pitch as wide as possible, freeing up both of the wingers Todd Cantwell and Emi Buendia to get into the centre and find little pockets.
Also, they like to overload one of the flanks so that they have more numbers in a particular area of the pitch. This stretches the defensive line, leaving opposition backlines out of position.
Moreover, Oliver Skipp and Kenny McLean will be sitting in the midfield, but they always want to join attacks, looking for No 10 Marco Vrancic who is usually unmarked due to how heavily players concentrate on Cantwell and Buendia.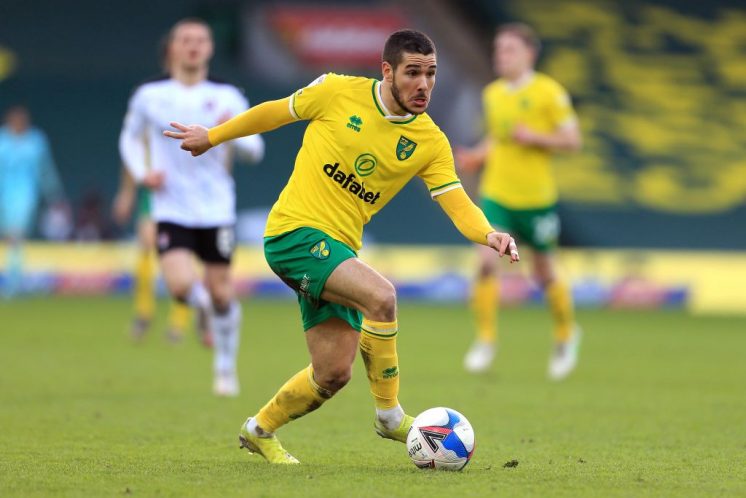 The Canaries Dangermen:
Norwich will look to use the threat of Emi Buendia to scare the Blues. His nine goals and nine assists puts him amongst the top ten players in the Championship, statistically. It's no wonder that Arsenal were linked with him in the January window. Buendia will look to create havoc on the flanks and Blues will need to keep tabs on him, to prevent him from creating chances for himself and others around him. He has a shoot-on-sight policy, with only Pukki outshooting him this season.
Pukki himself will look to add to his fifteen-goal tally, with four goals in his past five games. The striker's runs will need to be marshaled more than enough by the backline.
Todd Cantwell is sometimes known for his going down too easily manner, but Blues will have to limit the number of free kicks they concede, as Cantwell has won the most fouls in the team this season.
Be sure to tune into our latest Podcast where we preview the game:

YouTube: Blues Focus Podcast EP 29 – 'A lifeline' – Sheff Wed Match Review, Norwich City Match Preview
---
---