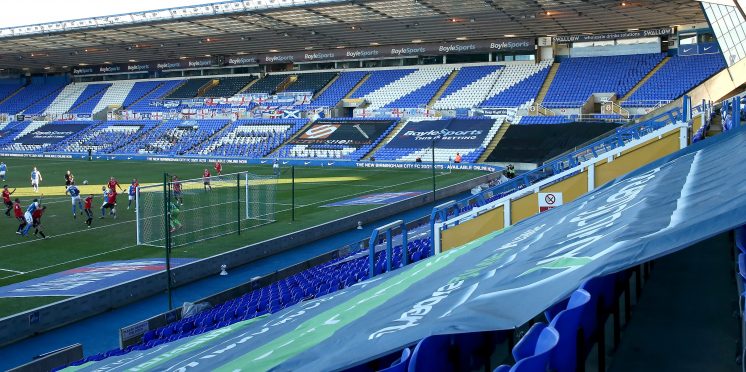 Birmingham City facing seven-figure stadium investment before fans return
Birmingham City will require a £1 million investment into St. Andrews before they can reopen the stadium to fans in the coming months.
An annual survey conducted days before Christmas revealed corrosion with the steelwork propping two of the stands at the ground.
Structural engineers have since provided a report to the club regarding the Tilton Road and Kop stands, which have since been closed, and they have estimated a minimum of a seven-figure sum will be required to put right the issues.
However, the full extent of the work cannot be seen until the engineers have access to those areas underneath the stands that have been affected, with the fee potentially being more eye-watering than initially thought.
This could mean chopping into the concrete and dealing with the rust before sealing up the holes in the seating afterwards.
To further add to the issues the club cannot claim insurance on the work as it falls under 'wear and tear', leaving the responsibility at the hands of the owners to cover the costs.
Birmingham chief executive officer Xuandong Ren said: "It's not as bad as we first expected but there is a lot of repair work that needs to be done before we can welcome supporters back into those stands.
"It had something to do with the structure work when the stadium was first built. Some of the steelwork had a level of corrosion. We need to address those problems.
"A huge amount of repair work needs to be done. It's not going to collapse."
With fans not expected to return until the 2021/22 season, Blues will have the summer to rectify the defects at the stadium, or face a reduced capacity when the new season commences in August.
The club would possibly lose a third of their fans as a result, with the Tilton Road end closing completely and the lower section of the Kop stand being declared a no-go zone as well.
---
---