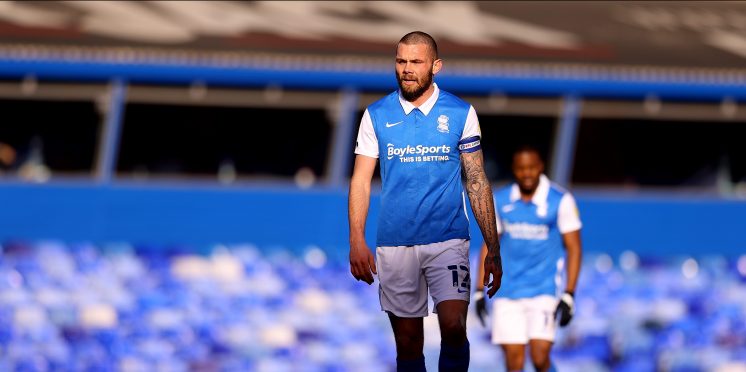 Report: Robins beat Blues as relegation looks increasingly possible
The situation gets bleaker and bleaker with every game played without picking up crucial points. We are really at the business end of the season now and no matter who are opponents are we need to get points. Despite believing that we need to focus on ourselves instead of our opponents, I can't help think that today was a huge missed opportunity as Bristol City were nothing special and don't have anything to play for, yet, they comfortably beat us 3 – 0. Here's how it happened:
First Half:
Matches against the Robins in recent years have generally provided goals galore. This pattern didn't look like changing with a flurry of good chances in the first 10 minutes. The first chance went to the visitors after Harlee Dean misjudged a header allowing Famara Diedhiou to race in behind but fortunately for Blues his effort on the half volley posed no threat to Etheridge who watched it sail over the bar and wide of the post. We almost gifted another goal as Pedersen did brilliantly to keep in a poor pass, however, this allowed Bristol City to retrieve possession. Semenyo ghosted in behind Pedersen and Etheridge did brilliantly to get a fingertip on his effort before Colin was in the right place at the right time to clear off the line.
Soon after Blues would have a chance of their own after Sanchez played a brilliant ball over the top for Bela whose scuffed shot found Hogan but he could only hit the post. Blues began to take control of the game as Roberts switched the ball to Bela on the left wing who put in a delightful cross for Hogan who's header once again came off the post.
A minute later Blues were made to pay for their missed chances as Leko sloppily gave the ball away in midfield and Kasey Palmer provided a composed finish past Etheridge to put the Robins up against the run of play. A familiar story for Blues.
Half Time:
Blues hadn't played badly in the first half but found themselves behind. The second half was going to be a huge test of character to see if we could keep our heads up and get ourselves the valuable three points.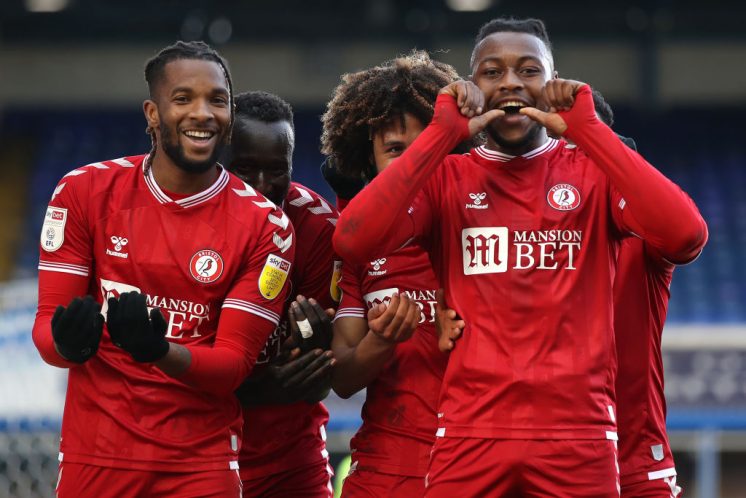 Second Half:
Blues didn't look like scoring all half. The game became very scrappy and it seemed if anyone was going to score it was going to be the visitors. There was one bright moment after the ball was played into Halilovic who weaved his way into a shooting position but he wasn't able to replicate his effort against QPR. Blues would give the Robins another very early Christmas present after Pedersen played a short pass to Etheridge who's clearance deflected off Semenyo and into the back of the net. More misery was heaped upon Blues as O'Dawda managed to get in behind the back four and slot calmly past Etheridge. The final whistle couldn't come soon enough for Blues as O'Dawda once again got in behind. The ball was squared to Kasey Palmer and it seemed certain to be a fourth, thankfully, Etheridge was sharply down to keep it out.
Full Time:
It was a very disappointing second half. We didn't have the character to come back into the game and now that's two games in a row without a shot on target. If we can't even test the goalkeepers there's no chance of getting any goals and no chance of any wins. What baffles me is how good we can be when we have players on the pitch such as Sanchez, Bela and Halilovic but instead of getting the ball on the ground and allowing them to dribble we keep booting it forward. Rotherham now have four games in hand and I can see them getting 6 points out of them. We are into the final 10 games and time is running out. I don't think Karanka is a bad manager, after all, he did a good job at Boro and Forest; however, I don't think he is the right fit at Blues. He keeps saying on BBC WM that he doesn't believe he can keep Blues up yet he's refusing to resign. I think that's shameful. If you can't do the job then leave and let someone who can do the job come in. We have very hard fixtures coming up now and I generally can't see where the next points are coming from.
I think we're going to get relegated. We've ridden our luck too many times since relegation from the Premier League and I can't see us getting enough points unless Karanka is gone. I've seen some people saying our players are league one standard but the fact is that this squad is much better than what Rowett and Monk had, yet, they did much better. If Garry Monk was in charge I think we would be top half. We might be in a new league next season but no matter what we'll still be there.

KRO
---
---