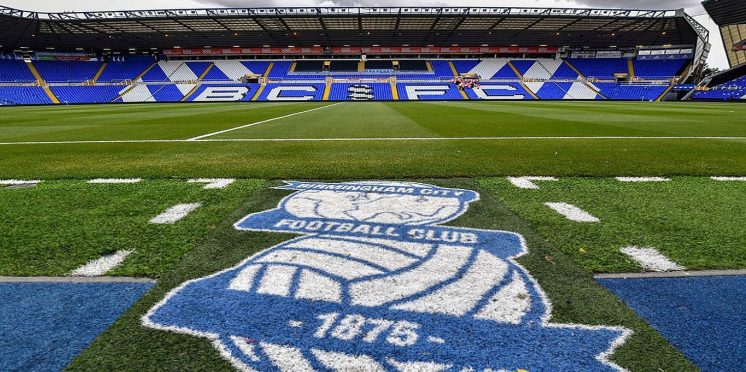 Blues under transfer embargo
Late on Monday night, The Daily Mail published an article (which has since been updated) stating that 10 of the 20 clubs in the Championship had been placed under a transfer embargo by the EFL. Although the clubs were not named directly by the EFL, the article went onto name the clubs as Blues, Blackburn Rovers, Cardiff City, Coventry City, Derby County, Huddersfield Town, Luton Town, Reading, Sheffield Wednesday and Stoke City. The report went on to state that it was understood Huddersfield had been removed from the list with Stoke soon to follow suit.
Twitter: Championship facing 'financial armageddon' after TEN clubs placed under transfer embargo last month |… https://t.co/0ExUBqX1yr (@MailSport)
However, it has emerged this morning that the reason these clubs are under embargo is likely down to administrative reasons rather than a punishment. Due to the ongoing COVID-19 Pandemic, the Government confirmed that companies could have an extension on filing their accounts with Companies House. The length of extension was dependent on certain criteria – you can see that information here.
Following statements from both Luton and Coventry this morning, it appears that the clubs on this list have taken up this extension – however the EFL rules were not amended in line with the Government rules, meaning that the clubs taking the extension have breached EFL rules.
Twitter: NEWS: Coventry City can confirm it's been placed under a 'transfer embargo' by the EFL.

This is for administrative… https://t.co/Eltxu2oql3 (@Coventry_City)
Both statements released by the clubs advised that they would be filing their respective accounts before the deadline at the end of May, that they expected to be taken off this list once they have done so, and that it would not have any effect on their summer spending plans.
Twitter: Club Statement in response to a report in today's media of the Hatters being one of 10 Championship clubs placed… https://t.co/pw1Ctseyix (@LutonTown)
As for Blues, at time of writing, there has been no statement released by the club. In an article on this subject BirminghamLive approached the club for comment, but the club has declined to comment on this issue. Daniel Ivery (@almajir) has stated that Blues normally file their accounts in December, but because of the Pandemic, this was changed to March. However, these accounts still have not been filed. He also pointed out that Blues are a month late filing their confirmation statement – as seen here.
Twitter: This could be the same for #bcfc

Blues accounts are usually due end of December, but cos of Covid this year it's e… https://t.co/bk2A8OL3nb (@almajir)
Twitter: Also worth noting #bcfc are a month late filing their confirmation statement.

That's a one page form which can be… https://t.co/YO2S46u7qr (@almajir)
However, once Blues have filed their accounts and the relevant authorities are happy with them, it is expected that they too will have the embargo lifted.
Blues Focus Verdict
Well, after reading the initial article from The Daily Mail, the word "embargo" certainly induced a feeling of "here we go again" and outright dread from Blues fans across the board.
But as further information has come out this morning and clubs have released statements, it has become clear that this is an administrative issue and that it seems to be down to the EFL not amending their rules to match Government guidance rather than clubs not adhering to the rules.
Whilst Blues may not actually be at fault this time, a statement from the club would really go a long way to clearing this issue up for Blues fans and putting their minds at ease – just as Coventry and Luton have done. However, as this is unlikely to be forthcoming, it is yet again a case of wait-and-see for Blues fans and hope for the best outcome.
---
---