One of our own at the helm. You won't go far wrong
It was never comfortable being a Birmingham City fan for a long time. Hiding behind the sofas and wondering when all the pain would ease. Until Lee Bowyer arrived. He made us believe yesterday that life under him could be more comfortable than imagined.
When Gary Rowett took over from Lee Clark, the former came as a breath of fresh air, going back to basics. And when Bowyer took over from Aitor Karanka, you never thought that we could get the same feeling. But Bowyer is the underdog in a league which might promise so much for Blues if they keep going in the right direction.
The way The Blues defence frustrated Stoke City's dumbfounded attack and the way Michael O'Neil got annoyed in his post-match interview made you think that Blues were back.
Bowyer and Rowett know the club inside out. Young managers who played for the club, not a long way back. That's what was needed. A person who knew the club, because there is no one at the top that can say that they do.
Managers have come and gone. Cotterill, Redknapp, Zola. They didn't know the club at all, had no affiliations and that's where it all fell apart.
Bowyer knew what the fans wanted. Blues have never been an attractive team to watch and the fact that so many managers tried and failed with an attacking ethos tells you all about the direction the club should head in for the future.
The fact that Lukas Jutkiewicz failed so badly at Burnley, not scoring in over thirty games, in a team that looked to play good football all those years back, tells you a lot about his strengths and how it was easy for Bowyer to come in and turn the tide for the big striker. Good crosses into the box and he will score. Bowyer made it simple like Rowett did with his squad. Countering with Jacques Maghoma and Demarai Gray whenever Blues could.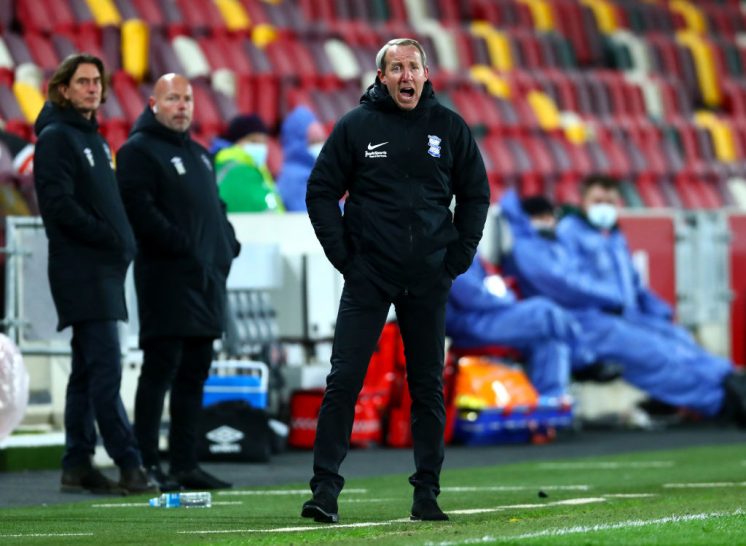 And when you give Jutkiewicz lots of good chances, then he will score more. And that's what happened. Blues won by more than one goal in what feels like an eternity. It isn't massively pretty to watch at times, but the thing is, it wasn't exactly pretty seeing Jutkiewicz stumble with the ball at his feet and not be able to make a pass.
That's got us feeling comfortable because we know we have a coach who knows the direction the club should go in.
Jutkiewicz is now the most prolific striker since Trevor Francis left the club in 1979. It's just a disappointment that he's always had to play in struggling teams. If Rowett and Jutkiewicz were here for a longer period together, then you never know. But Bowyer and Jutkiewicz are a made match in heaven and at last two people with similar minds met.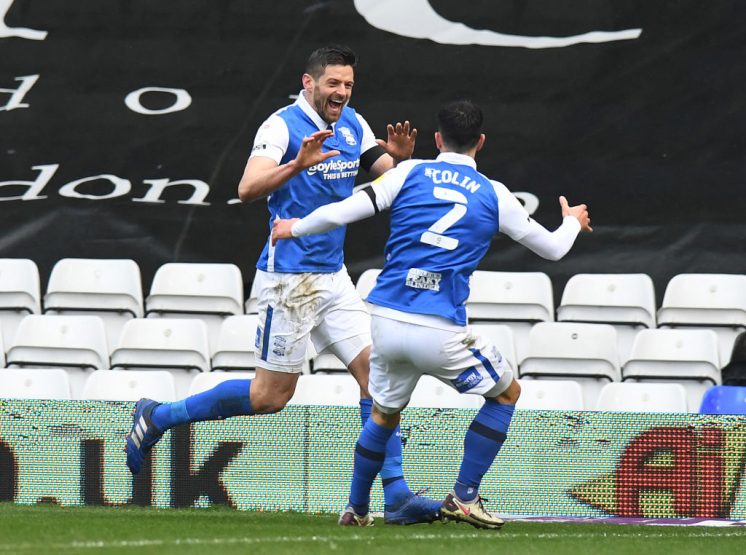 All the good work Bowyer is doing puts more pressure on Dong to either cut ties or move forward with the man in charge. Dong has had his way for too long, but Bowyer is catching up with him and Dong is gradually finding himself in muddy waters. Not knowing whether to stick or twist at the club, because he is realising that Bowyer might have something good up his sleeve.
The right backing in the summer could do Bowyer and the team the world of good. The fact that Bowyer will want his own players makes us think that this could be a nice summer window. Blues have always been backed in the transfer window but not in the right way. And maybe Bowyer can start stamping his authority on the club. Power could be shifted this summer, all because we've got one of our own back.
It feels like the last-day relegation battles have been endless but within the flick of a switch, Bowyer said a big fat no to this. There'll be no last-day drama this time and Dong will have no answer to Bowyer's incredible turnaround. It felt like the inevitable was going to happen this season, but Bowyer has done a job and a half so far.
Finally, for once, we can enjoy the rest of the season. It's not over until it's over but you get the feeling that Bowyer is the man to carry us through.
---
---