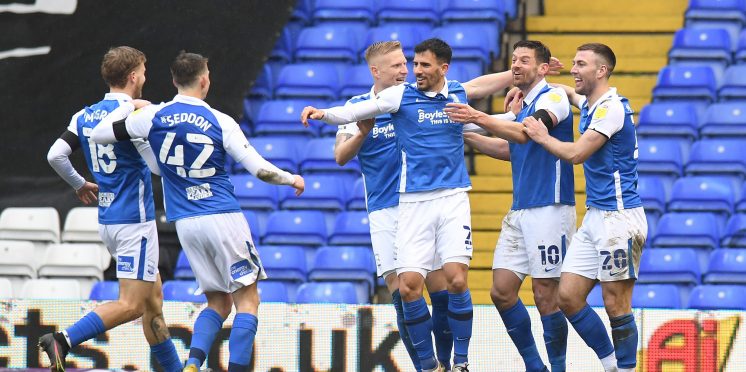 Report: A big step to safety after Blues take three points from the Potters
Lee Bowyer's revival train continued chugging yesterday after Stoke were the visitors to St Andrew's. It's crazy to think how much has changed with Bowyer arriving just over a month ago; players look happier, defensively we look much more solid, and most importantly at this stage of the season we are getting important results. Yesterday marked the first time since October 2019 that Blues have made it three home wins on the bounce and the first time in over three years that Blues have had three successive clean sheets. Here's how it happened:
First Half
Before kickoff, there was a two minutes silence to remember the life of HRH Prince Philip, the Duke of Edinburgh who passed away on Friday at the age of 99.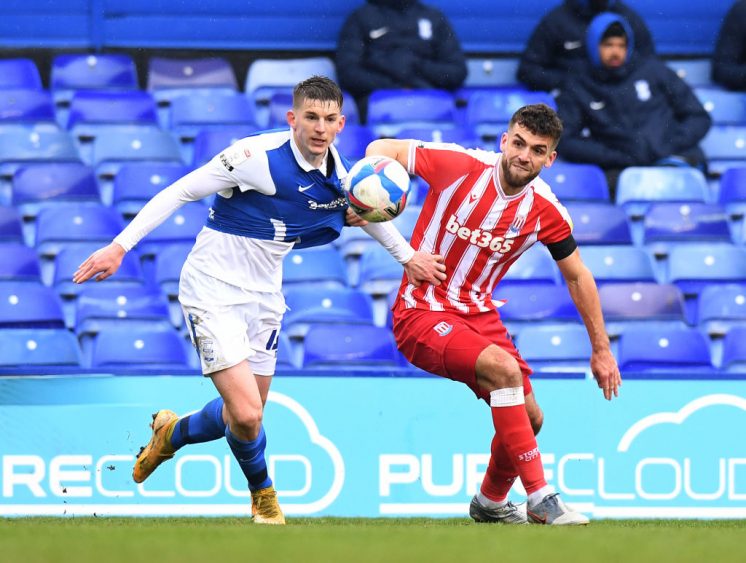 The first half started off very scrappy and would indeed continue that way until the end of the first half. There were some half chances as Jukey managed to get on the end of Robert's long throw but could only divert it into the hands of Davies. Stoke also had a chance after Blues failed to clear their lines from a corner, fortunately, the shot went high and wide but it certainly had some venom on it. Many occasions this season Blues have been caught out by the long ball in behind and it seemed Stoke's analytical team must have picked up on that as Stoke for the whole half appeared to be booting the ball long and hoping for a lapse in concentration, however, Blues have looked much more solid in their last three games and although we didn't do great at picking up second balls we dealt managed to nullify the immediate danger.
It seemed Leko had a brilliant chance to open his Blues account and put the hosts ahead but his powerful header rattled the crossbar after a brilliant cross from Colin. The flag would go up in the end which spared Leko's blushes as a free header from that position should be ending up in the back of the net. Just a few minutes later it would be Blues who were saved by the linesman after Dean couldn't handle the Stoke pressure and gifted the ball to Fletcher. Brown fizzed the ball across goal and Powell seemed to tap the visitors ahead. This time it was Dean's blushes spared by the linesman as Powell was clearly in an offside position.
Blues finally would open the scoring in the final few minutes before the break. The Stoke backline was expecting another long throw from Roberts, however, Roberts gave them something else to think about as he took it short to Colin and upon receiving it back put a pinpoint cross into the box onto the head of Jutkiewicz who ran ahead of the sleeping Stoke backline. Jukey's game is simple, give him a powerful cross and he will score and that header is the most classic Juke goal you will see. It was a brilliant cross from Roberts and that isn't the first time this season, just under two months ago he put in a pinpoint cross for Pedersen to head home an equaliser vs QPR.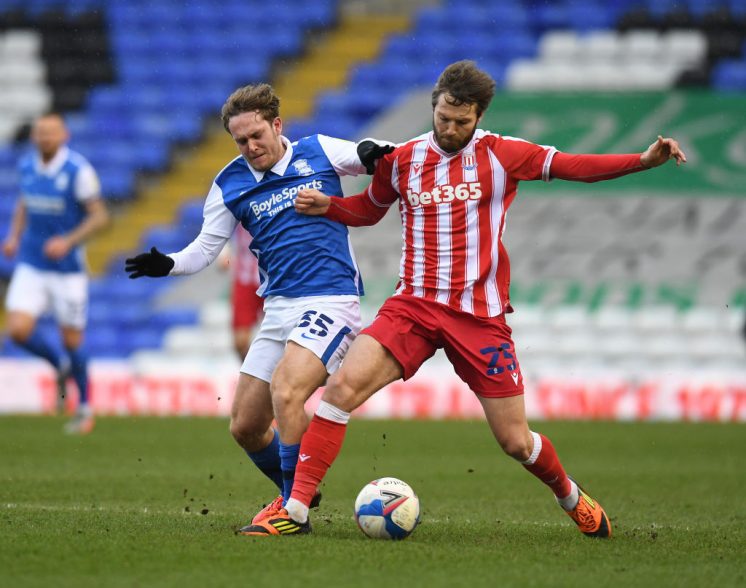 Half Time
The lead definitely came out of nowhere as since the disallowed Stoke goal neither side had tested each other but it was a big boost for Blues as half-time scores were going our way. It was important to capitalise and ensure that Blues didn't throw three valuable points away as has happened too often this season.
Second Half
It was going to be a nervous second half to watch from a fan's perspective but the players didn't seem nervous at all. Eight minutes into the second half, Blues would double their lead. Blues took a free-kick from distance short and McGree, who came on for Halilovic at half time lashed a powerful effort towards Davies who could only flap it back into the middle for Jukey to slam it past the helpless Davies. You could tell Stoke had nothing left to play for as the Potters didn't look threatening at all despite being two goals behind. If anyone was going to score the next goal it was going to be Blues. Jukey was looking for his hat-trick and just headed an effort wide of goal. He did well to get the direction to even worry Davies given he was tightly marked but it wasn't to be. Sunjic also had an effort towards the near post that just went wide. You'd probably back Davies to save it had it been on target but sometimes one mistake leads to another so it was worth the effort.
For the final few minutes, Amari Miller was given his senior Blues debut. Miller had made the bench on occasions last season but never managed to get on. He looked good for the few minutes he was on and in the final minute ran at the Stoke defence as he looked to open his Blues account.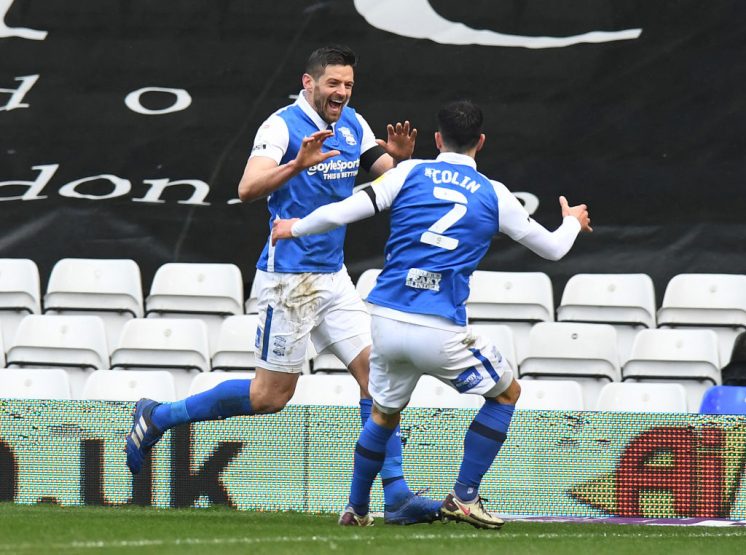 Full Time
It was a huge three points for Blues! Results went our way as Bournemouth and QPR thrashed Coventry and Wednesday respectively, Huddersfield and Rotherham played out a goalless draw, and Derby and Wycombe also fell to defeat. The win lifts Blues to 18th and we're beginning to see the light of safety. Had we stuck with Karanka I highly doubt we would have taken 10 points out of a possible 15 from our last 5 games.
It was interesting to hear Michael O'Neill's comments after the game yesterday as he complained about our '500 long throws' given that the team he's managing arguably made long throws popular. To suggest a change in the rules because it went against his team is just pure sour grapes. Next week he'll be complaining that penalties should be taken out of the game. Having said that it is nice to have someone complaining about our long throw as that shows it's now effective after it was pretty hopeless for over a year.
Next up we travel to Rotherham on Sunday who will have played two games since then and will hopefully be very fatigued. If we can win next week I think we should be out of reach and if we continue this form we may even finish comfortably mid-table. We're getting closer.
YouTube: Final Whistle Reaction – Birmingham City 2-0 Stoke City
---
---