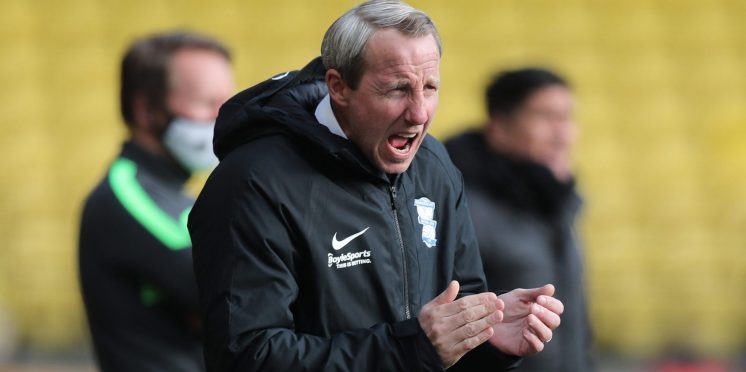 Joys and Sorrows: The differences between Bowyer and Karanka
An excellent start to life as Birmingham manager for Lee Bowyer has seen him achieve his goal of avoiding relegation, a task that seemed impossible for even the greatest managers in the world with the way we were playing but Lee Bowyer arrived, made it simple and achieved an outstanding 17 out of 24 possible points.
That is an average of 2.125 points per game and it is well known that 2 points per game in the championship for a whole season is promotion form. Before his arrival, we seemed destined for League One under Aitor Karanka, a man who had a completely different approach to managing Birmingham City. So let's have one last look at the differences between Birmingham City under Karanka compared to Lee Bowyer:
Aitor Karanka Birmingham manager from 31st July 2020- 14th March 2021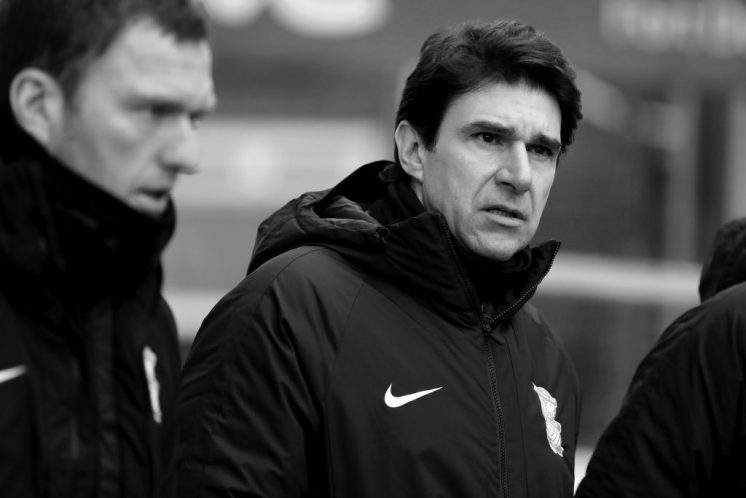 Hope. A feeling of hope is what Blues fans felt when Aitor Karanka arrived at Wast Hills, after a disappointing season under Pep Clotet whilst Birmingham CEO Xuandong Ren waited for his man Aitor Karanka to accept his offer. At the time it seemed like the perfect appointment. After a season of leaking multiple goals a game, he seemed like the man to bring stability to Birmingham City and with his previous record, seemed like the key to promotion. When he was announced I felt relieved and excited to begin this journey under an experienced manager and I could not wait for the season to begin.
The summer was a time to rebuild and it seemed like we were with the arrival of multiple stars who seemed could thrive in the Championship such as: Mikel San Jose, Neil Etheridge and Ivan Sanchez. I thought that these arrivals would help heavily increase the quality of our squad and initially I felt that this was true. Our first game was a loss against Cambridge United in the cup but at the time I ignored it and just thought it is the cup and it was a game to experiment with, but who knew that the dire football in that game would reflect our whole season under Karanka.
Every week it felt like I was making more excuses to myself for the awful and dull tactics, substitutions and results. We gave away so many points from winning positions such as Wycombe, Coventry and Stoke to name a few. We began the season defending really well and achieved clean sheets in our opening two games against two high-quality teams in Brentford and Swansea. However, in both those games, we lacked an attacking threat and I thought over time this would improve as the manager gets to know his players but it didn't. Instead, our defence deteriorated. Karanka did not get to know his players because he rotated them every week and if you played well you would be dropped and disappear, for example, Riley Mcgree and Jon Toral.
The hope had become a memory and by New Year it became embarrassing such as the 4-1 loss to Middlesbrough and the 4-0 loss to Derby, two average teams in the division. Did the manager say anything to heal the wounds after the games? No, he did not. Instead, after every game, he shrugged and told us he had no idea what he was doing but stubbornly insisted on continuing with his approach and refused the idea of two strikers playing together. His substitutions (if they happened) were cowardly and turgid. More than once he brought on defenders for strikers, defenders for midfielders and played midfielders in defence. He dropped Lukas Jutkiewicz and made him look like a player ready to retire. Two other managers did the same thing and those were Gianfranco Zola and Steve Cotterill. With Karanka being so poor he made these two tactically inept managers seem like Pep Guardiola.
After the New Year, every week was hell. It made Birmingham fans miserable including myself as I felt that the club I loved was no longer that club. No fight or drive in anyone and we certainly did not keep right on to the end of the road. Fans wanted Karanka sacked every single match, it got worse and worse until we finally accepted that we were relegated. After a 3-0 loss to Bristol City at home, Aitor Karanka was finally relieved of his duties as Birmingham manager. Despite the obvious joy amongst Blues fans many still believed his successor had an impossible task and to achieve avoiding relegation we needed an old friend, a hero, Lee Bowyer.
The arrival of Lee Bowyer manager from 16th March 2021- Present day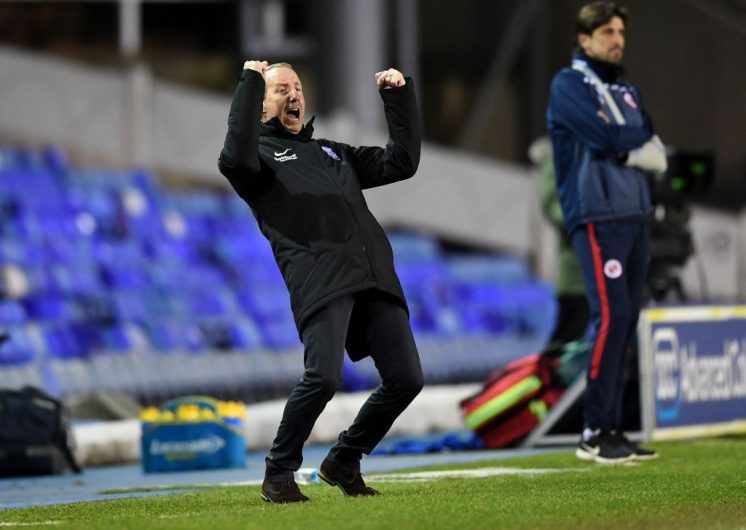 Soon after Karanka's departure, Charlton Athletic announced that Lee Bowyer had resigned from his role as their manager after three years. This sparked excitement amongst the majority of Blues fans as Lee Bowyer was a fan favourite and Carling Cup winner in the Royal blue shirt. He arrived only 24 hours before his first game against Reading. His first four games were all against 'top six' opposition and many doubted Blues would even take a point. In his first game, he played a 4-4-2 – a formation that Blues fans had wanted to see all season with the return of Lukas Jutkiewicz as part of the striker pairing. In our first game against Reading, we won 2-1 in what was a great performance which was completely different to Aitor Karanka's last game only four days prior.
Many believed it was 'new manager luck' and nothing more. However, Lee Bowyer conducted every interview he had before and after games in an intelligent and calm manner. He simply repeated the fact that 'I would not be here if I didn't think the players were good enough to stay up.' He reiterated constantly that he knew he had talent and that they were severely underachieving. Lee Bowyer changed the psychology of all the players and staff which has seen Blues play like a different team and have picked up wins against Reading, Swansea, Stoke, Rotherham and Derby. When things did not go well during games he brought on like for like substitutions and never went more defensive but instead went more attacking. Last Saturday Blues had a poor first half against Derby and were 1-0 down but Lee Bowyer did not panic, he brought on Mikel San Jose, Alen Halilovic and Ivan Sanchez and changed to a diamond formation.
Blues then dominated the second half and the substitutes all played very well and added an element of flair that we missed previously and we ended up winning 2-1 thereby avoiding relegation. This is the reason managers are there, they are there to set the team up and change things if it needs changing and Lee Bowyer has done that successfully in all the games he has managed. All the players, coaching staff and staff behind the scenes have worked tirelessly since the arrival of Lee Bowyer and morale is at the highest it has been all season. I truly believe Lee Bowyer is the polar opposite to Aitor Karanka and is the man to take us forward as a club. He has done an outstanding job, as have all the players in the last eight games. I am sure that they will all be working hard to end the season on a high and keep the momentum for the 2021/22 season as it will be tough, but with the right changes and the determination we've seen over recent weeks, Birmingham could challenge in the top half next season.
---
---