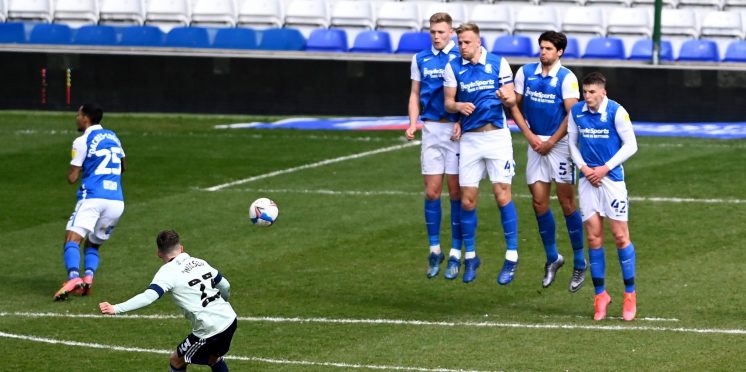 Cardiff's Wilson had all eyes on his free kicks. But Bowyer will have eyes elsewhere
Harry Wilson's shooting boots were on yesterday as he helped a Cardiff side hammer a youthful-looking Birmingham City.
Wilson will probably command a higher fee than the whole Blues squad and that's saying something. A Blues squad that needs significant work in the transfer window if the club are serious about pushing on next season and give Lee Bowyer the resources he deserves to help the club move forward.
Cardiff are a side who have fabulously climbed up to eighth position after it seemed as if they were faltering under the despairing eyes of former boss Neil Harris. But the margins in this league are so tight that there didn't seem much of a difference between two full-strength teams in the 3-2 defeat in The Welsh Capital back in December. The margins are so tight that if you take Wilson and his assists out then The Bluebirds would really struggle to find that panache in front of goal.
And it just shows that Blues need that exciting player, the one who can give the club a little bit something different, the one who like Wilson, can elevate them with a magic wand. His free-kicks are a beauty and with quality like that, Bowyer will see his side improve. Wilson was the difference maker and Bowyer will be looking for that difference maker whether Dong likes it or not.
Not getting too ahead of ourselves, but the higher league positions are there to be grasped at by Blues. It's all about the summer recruitment and some healthy squad depth because when you pick apart the team as a whole, there isn't much to boast about beyond the starting eleven. Bowyer's personnel selections were a way of showing the men upstairs that Bowyer wants summer investment so he can take the team to another level. Amari Miller and Ryan Stirk showed promise against Cardiff, but might not be ready yet, Even so, is Dong prepared to take the pressure off Bowyer next season as the boss looks to avoid putting too much burden on the youth.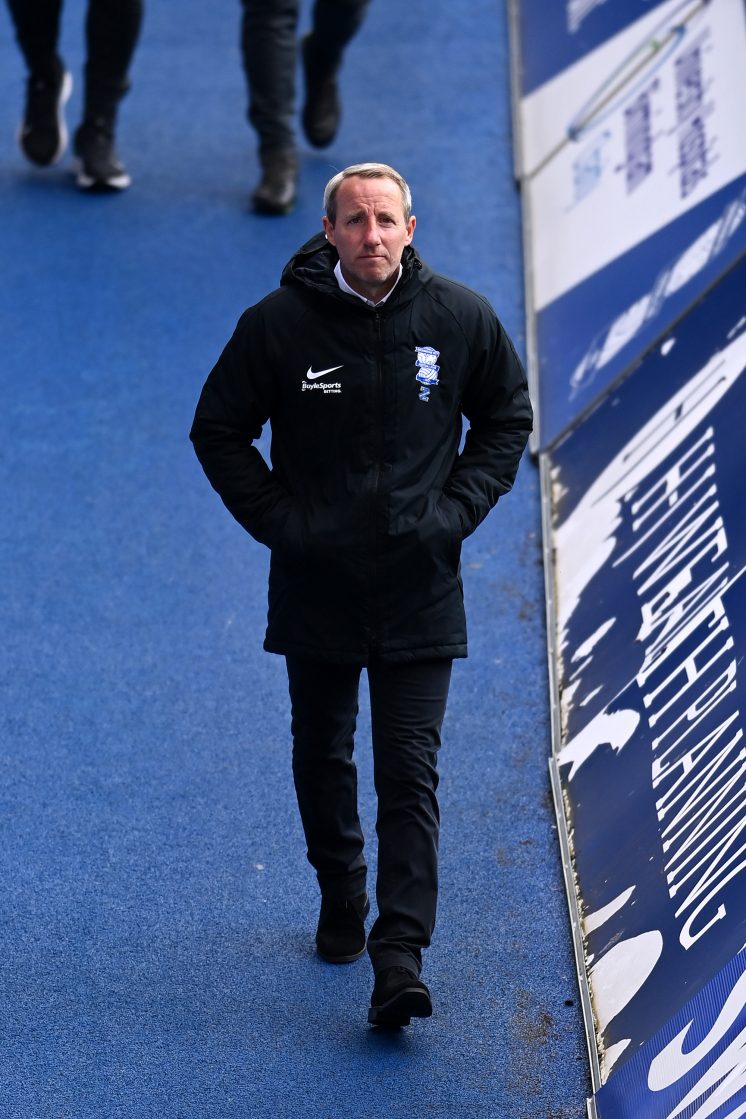 Wilson wasn't ready when he signed his first professional contract at Liverpool in 2015, but loan spells at Hull, Derby, and now Cardiff are giving the foundations for a wondrous career. And that's what Miller and Stirk will need. Either they should go out on loan or fight for places in the squad with people who they can learn from. Because it'll be no good for their development if they see players like Wilson smashing in free-kicks with ease every week.
Bowyer is making quick assessments of some of the squad as he prepares for the summer window. Ruthless as a player and now ruthless as a coach as he seeks to make key decisions in the next couple of months. It's refreshing knowing that Bowyer knows where he wants to take us and where he feels we need strengthening. No last-ditch dramas. Just a coach doing normal things in an extraordinary world.
The final day will bring more experimentation but then another hardened assessment of which players he wants to keep. The youth are just there to get the experience, but some of the men who were signed under Aitor Karanka will be given a much sterner look in as Bowyer gets his recruitment ducks sorted out.
He'll want players who can create moments out of nothing. Seeing Wilson intercept Marc Roberts's stray pass and coolly chip Zach Jeacock, Bowyer knows that there is some way to go before Blues can attract such a calibre of player. But he has to start somewhere and Bowyer will try and erase the deadwood that has been circulating the club for an age.
Both Blues and Cardiff are at different stages in their progress in the Championship. Cardiff know that they will need to add extra quality if they want to push for those top-six spots, whilst the rebuilding starts for Blues right now. In its infancy, but Bowyer has surely laid rest on any major fears going into next season. Blues have failed to reset and build for a few years now, but Bowyer is aiming to lay the foundations for future success. Doing it the hard way will only do the tricks. And the good times will come.
---
---