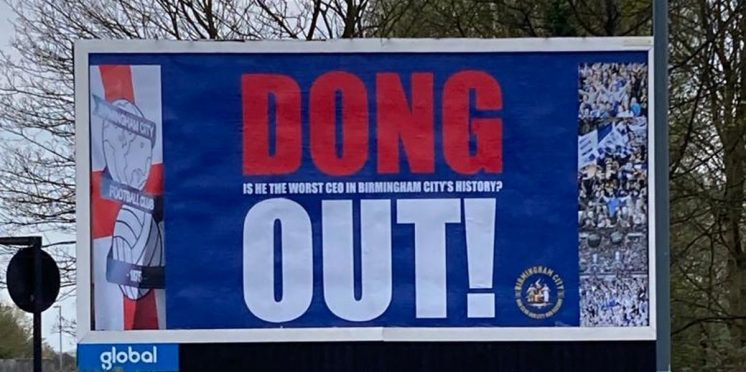 The Verdict: CEO Xuandong Ren Resigns With Immediate Effect
Since Lee Bowyer took over as Birmingham City manager a little under 2 months ago, an awful lot has happened in this time. We thankfully managed to escape relegation, securing another season in the Championship. We managed to turn around our terrible home form, winning a few more games at St. Andrews. But possibly best of all, the club have announced that Xuandong Ren has resigned from his position as CEO with immediate effect. The board stated, "they would like to place on record their sincere thanks for his service and contribution" and "have no further comments to make at this time".
Xuandong Ren joined the Birmingham City board in the summer of 2017, following the takeover of Trillion Trophy Asia in 2016. Since Dong, the name he is better referred to as, joined the club, Blues have been through 4 relegation battles and a whopping 8 managers, from Rowett all the way to Lee Bowyer who we have today! Blues were also deducted 9 points back in March 2019 after profitability and sustainability rule breaches. Not to mention the millions of debt and countless financial problems the club have and still are facing! I've certainly seen owners with more successful spells at a football club!
Fans have certainly made their opinions known towards Dong known recently. Blues fans hired a van touring the city, displaying anti-Ren messages, in the hopes of spreading the word. A banner was also flown over Vicarage Road in Blues' clash over Watford in March, stating "by order of Blues fans Dong must go!"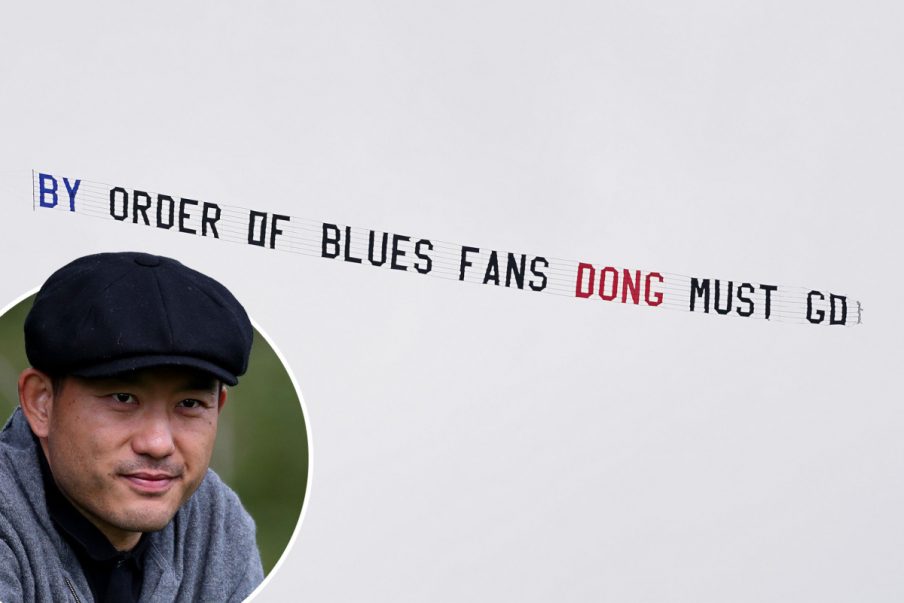 The Verdict:
A big wave of relief was felt by myself and many Blues fans when the news was announced this afternoon, meaning we can really start looking forward to the future. Dong made poor decision after poor decision during his time at the club, creating such a toxic relationship between himself and the supporters.
As CEO, Dong was responsible for running the club daily, playing a big part in appointing managers and organising the club's finances, in which he failed in both areas. Dong's decisions to hire and get rid of certain managers has been somewhat strange at times and his impatient demeanor is the reason as to why we have seen so many come and go. Taking the easy route is something Dong seemed to prefer when hiring these managers, as he gave the job to assistant managers on two separate occasions, Cotterill and Clotet, both of which failed.
Dong has also been dismal when it came to organising and spending the club's funds. The board spent a total of £31 million in transfers under Zola (£7.45m) and Redknapp (£23.75m), which caused the clubs wage bill to go through the roof. In just 12 months, the wage bill rose from £22 million to around £38 million, one of the main reasons for our 9-point deduction under Gary Monk.
These are just a small handful of examples as to why Dong completely failed as a CEO, which is why us Bluenoses are so happy he is finally gone. Here's what the fans had to say on twitter!
Twitter: @BCFC Well done to all those that have organised and taken part in protests against this man. Now get someone in wh… https://t.co/QQRp14KZiN (@myrontaylor)
Twitter: @BCFC Love this news. Hope the board bring in somebody who knows what they are doing this time. (@RichieLum4)
Twitter: @BCFC Excellent news. A great opportunity to appoint the right person who understands the game, our city and our fans. (@sally_insley)
Twitter: @BCFC @BluesCollective Brilliant. What's crucial now is who is appointed in role and how they go about fulfilling i… https://t.co/RHxai0ThBg (@Bluenose_Andy)
Who would you like to see become the new CEO of Birmingham City, and how are you celebrating the news? Let us know on Twitter, @bluesfocus!
---
---