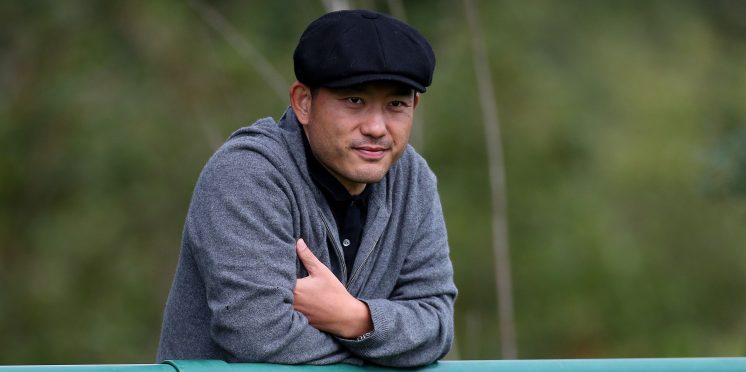 The departure of Dong. The good, bad and ugly
There was never a moment's peace or calm whilst Xuandong Ren was at Birmingham City. Always in the news, because of one thing or another. Whether it be poor transfer recruits or the sacking of yet another boss.
But things changed drastically over the past couple of months. A combination of Lee Bowyer appearing as the saving grace as Blues ended up being comfortably ahead of the drop and protests increasing in intensity in Birmingham. Dong's hand was forced in good time. His departure now leaves a gaping hole, a gaping hole for someone else to pick up the pieces.
But you can never trust the higher management in football. Only a few are willing to take matters by the scruff of the neck and it'll be through the luck of a draw if someone comes in with a magic wand who does what we want to happen at St Andrew's.
Who replaces him? That's the worrying question and answers will be endless. It has to be someone with knowledge of British football, someone who will give Lee Bowyer full backing and someone who won't undo all his good work over the past ten weeks. Because with Bowyer at the helm and having seen his good work, we are now at a stage where we can actually make real progress for once. What we do not need is someone to take us back to December 2016 when Gary Rowett saw the door in frantic circumstances.
You'd probably be right in thinking that the club won't make an external appointment, because the board just won't do it. Too many people up there are inexperienced in what they do. Zhao Wenqing took control of all the goings on when Aitor Karanka was entering his bleakest period in management and was the key man in steadying the ship. But even he has little experience in football. Ideally, you'd want someone who knows how to operate a football club inside out, who knows the structure and knows how to tie all the pieces together. A director of football would help, someone who can oversee the entirety of what goes on within the club and not just numerous people with little experience plodding along.
It's weird that if Dong did appoint Lee Bowyer that we'd want him gone. It's all weird. We want clarity over who does what at the club but finding the answers is like trying to memorise the whole of Pi. It was a good decision to appoint Bowyer if Dong was the one who did so and we wouldn't really know the intentions of the incomer.
But we saw what fan power can really achieve. The fans voiced their frustrations in numbers. It was everyone against Dong at a time when the supporters were unified with the team and coach more than ever before. Blues fans took their chance at a time when we saw anger voiced at the proposal of the Super League, culminating with Manchester United fans protesting at Old Trafford about their divide with The Glazers. It was all very timely. It might have taken four years to get such an unequipped man out, but the past month or so has shown that fans will come together when it's owners that are the problem.
The underlying issue is that the owners are still there and they are the ones calling the decisions. So with Dong out means more uncertainty over what happens next. But you'd think that with Dong going, that there are good signals being sent from the ownership. The fact they were realising our thoughts on the incompetency of Dong's reign and coming to the terms with the fact that he was overstaying his time at the club. Seeing all the protests and banners and understanding how we felt. So you never know, the departure of Dong might bring us something amazing at last.
It is only a start, but it is a good one. It took protests for Dong to be shown the door and the owners must realise that more will come towards their own door if they take us two steps backwards.
---
---