Match Report: Blues unbeaten start continues with draw vs Potters
Three games, no losses. Of course, Blues would've hoped to extend the winning streak to 3 games today and there were definitely opportunities to do that, but, a point today is still a very positive result.
The biggest disappointment today is the fact that Blues fans haven't been able to attend a home league game since a 3-1 defeat to Reading in March 2020. Despite the very expensive ticket prices it seemed there would be a large crowd at St Andrew's today, unfortunately, however, many were left disappointed after been informed at late notice that the Kop and Tilton would be closed. Therefore, Blues played in front of just over 10k fans including 7k Blues fans.
Despite the reduced capacity, the performance on the pitch gave us something to be happy about; here's how it happened:
Remembering Terry Cooper:
Before kick-off both teams participated in a minute of applause to remember former Blues manager Terry Cooper who sadly passed away two weeks ago aged 77. In his two-year spell, Cooper oversaw Blues' promotion back to the First Division (now Championship) before leading Blues to survival on the final day with a 1-0 win at St Andrew's against Charlton. Everyone at Blues sends their condolences to Terry's family—RIP Terry.
First Half:
Blues had a more positive lineup today with a diamond midfield although Bela would mostly play on the left-wing. Blues started on the back foot for the first 5 minutes. Within 2 minutes Steven Fletcher snuck in behind the backline and forced Sarkic into his first save of the game. There was a lack of concentration as some were appealing for offside and others appealing for handball but luckily Sarkic was switched on and he would remain so throughout the game.
After those first 5 minutes, it became obvious that Blues would have much more possession than they did last week away at Bramall Lane. The first real chance for Blues came from a Marc Roberts long throw which was just headed wide from Harlee Dean. Stoke gifted the hosts a very good chance after Hogan latched onto a poor pass from a Potters defender. Hogan was the favourite to score but Joe Bursik did well to make himself big and put Hogan of his chipped shot which narrowly went past the far post.
Blues looked very comfortable on the ball; I've never been a fan of playing out from the back but it was impressive to see Colin, Dean, and Sarkic navigate the ball away from pressing Stoke forwards and then starting a break forward. Hogan ended up through on goal but his first touch let him down by narrowing the angle; the shot was then closer to the corner flag than troubling the Stoke goal. Despite not scoring Blues were looking better on the break compared to last season where there was often the criticism that Blues take too long to counter-attack.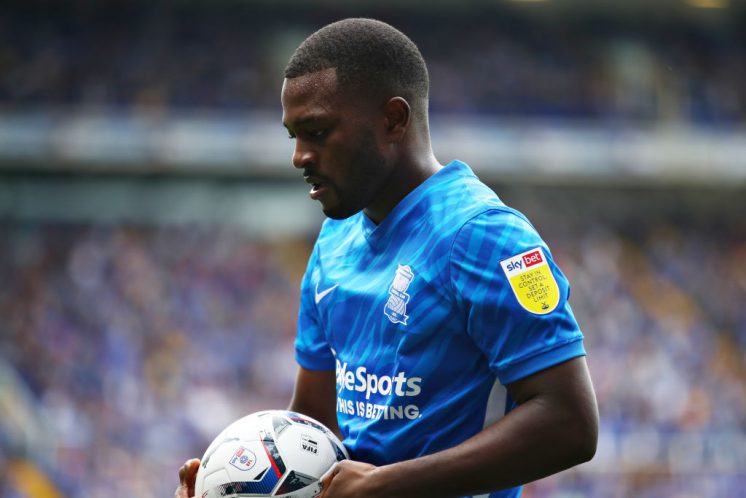 Half Time:
Stoke would've been happier going into halftime with a point as they could barely get out of their half. Apart from a short spell of pressure after 35 minutes, Stoke hadn't troubled Sarkic or the defence since the opening few minutes. Blues were well in control and all the supporters in half of the Gil Merrick and the main stand were hoping to continue playing the same way second half and nicking the winner. The midfield of Sunjic, Woods, and Gardner also deserved a lot of credit; they were doing a brilliant job winning back possession and played a vital role in transitioning from defence to attack.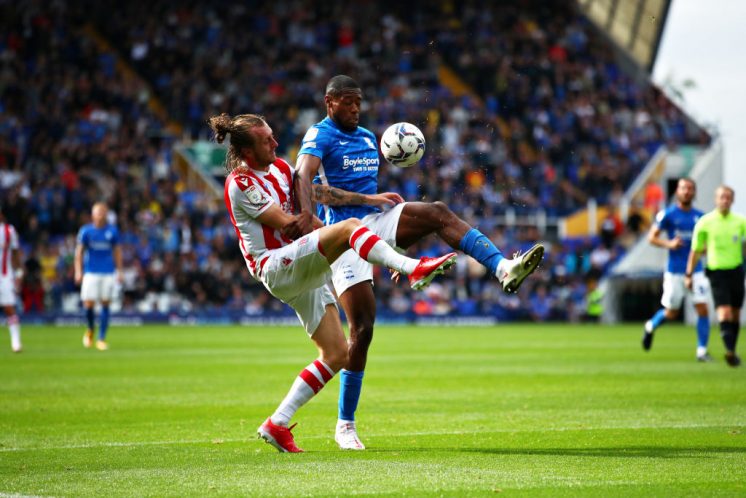 Second Half:
For the first 10 minutes, both teams had some half chances albeit mostly from set-pieces. The main danger men for Stoke were 6ft 6 centre-back Harry Souttar and Samuel Surridge but Blues were doing a good job at keeping them quiet.
You could sense after 60 minutes that Blues were beginning to get tired and Stoke were having more possession. The Stoke fans began to roar on their team as Blues were pinned in their half. This spell of pressure showed have important it is to play as a team. There were lapses in concentration at the back but each time one player made a mistake there was another Blue shirt to bail them out. In one circumstance Pedersen was out of position and allowed his man into a dangerous crossing position but on hand was Roberts and Dean to stop the cross from reaching Surridge. On the other side, Clucas was allowed a run into the box after evading Roberts but Dean made an excellent sliding challenge which put Clucas off.
Bowyer brought on Chucks Aneke and later Jonathan Leko to try and win the game and Blues started to look like regaining some momentum. Leko would have a chance just a few minutes after his substitution after he was slipped in behind by Gary Gardner but his first touch let him down as he tried to round the 'keeper. Leko didn't let that dishearten him and he had some bright moments as he made his way into the box and laid it back to Bela whose shot was miscued wide. Leko did brilliantly to take down a quick release from Sarkic as he passed to Gards who was driving forward but Powell took one for the team and brought Gardner down.
Gardner almost had an unfortunate moment in the final minutes as Brown and Thompson were looking to latch onto his backpass—fortunately, Sarkic was on hand to clear away. Gardner's misfortune would continue at the other end as we entered into stoppage time. Blues won a throw level from the box and it seemed the perfect training ground routine came to fruition as Dean's flick-on found Gards who put it into the net to get the Blues supporters off their seats. The excitement was short-lived however as the linesman rightly put his flag up for offside.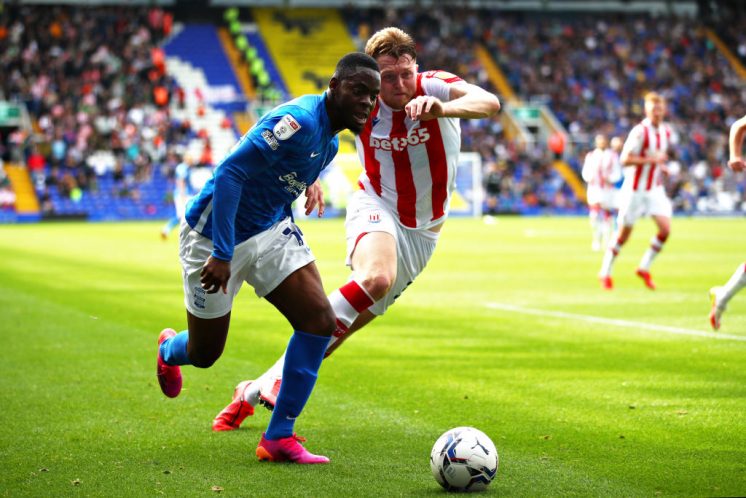 Full Time:
On the balance of the 90, a draw was probably the right result. I'd say Blues had the better of the first half and Stoke the better of the second. Stoke seemed to pick up that the long balls weren't troubling Blues much—they kept it on the deck more often in the second half which caused Blues more problems but the defence stood solid.
Overall I'd say it has been a very positive start to the campaign with 4 points on the board and a tie with Fulham in the second round of the League Cup. I think most fans would've taken 4 points from our first two games but the start only gets tougher with Bournemouth visiting on Wednesday looking to continue their push for promotion.
I hesitate to say this because I said it after the second game last season but the mood around the players and manager feels very positive and I can't see us in a relegation scrap this season. We've proved we're no pushovers and hopefully, we can show that to Bournemouth as well.
KRO
---
---