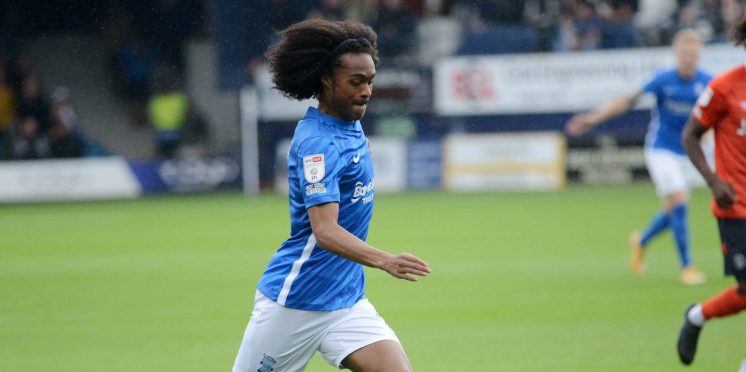 Match Report: A FIVE star performance as Blues demolish Luton
Today's match between The Blues and The Hatters was packed with action and an impressive display of talent from Lee Bowyer's men. Let's see what happened today down at Kenilworth road.
The stage was set: Blues vs Luton. The Blues taking over 1000 fans down to see this match showed what this game meant, possibly foreshadowing how the rest of the season will unfold for Birmingham.
The match kicked off, immediately The Blues swung the match in their favour, threatening the Luton defence early on. Nobody anticipated an early goal, however, but that was in fact what happened. A goal from defender Marc Roberts saw the blues take the lead early on into the match, most definitely demoralising the Luton team early into a match and the goal hinted as to what will unfold later in the match.
Twitter: https://t.co/QSyZssvX5q (@BCFC)
The blues continued to press on for a second goal with no sign of lowering their guard. Eventually, in the 26th minute, Scott Hogan found his first goal of the season which ended his goal drought after a poor start to the season. The scoreline would remain the same until the referee blew his whistle for halftime.
A confident and energised Birmingham side continued their pursuit of a third goal early into the second half and an excellent show of skill from Tahith Chong saw Scott Hogan score his second goal of the season in the 47th minute of the second half.
With the game most definitely in Birmingham's favour, they wouldn't slow their advance for a fourth goal. Chucks Aneke came on for Scott Hogan and Tahith Chong left behind him once again an impressive display of hard work, being subbed off for Spanish super-sub Ivan Sanchez. For a while, it looked as if the scoreline had been sealed but a goal from Gary gardener gave Blues a commanding 4-0 lead at the 84th minute of game time.
Twitter: Who put the ball in the Luton net? https://t.co/Nj6VBUATe3 (@BCFC)
Already demolished and demoralised, Luton desperately attempted to save themselves from conceding a fifth goal at home. This would not be the case as Chucks Aneke, a newcomer to the Blues squad picked up his first ever goal for the club and giving blues an impressive 5-0 riot at Kenilworth road and leaving blues fans in a very happy mood.
There were outstanding performances across the team. Most notably Tahiti Chong, Scott Hogan and Ryan Woods all showed determination and immense skill. Who impressed you the most today at Kenilworth Road?
Twitter: "That's the best performance I've ever seen under any of my teams and that is a credit to the players."

The Gaff… https://t.co/A4oWdrPanX (@BCFC)
YouTube: FIVE STAR PERFORMANCE – Luton Town 0 Birmingham 5 – Final Whistle Reaction
---
---