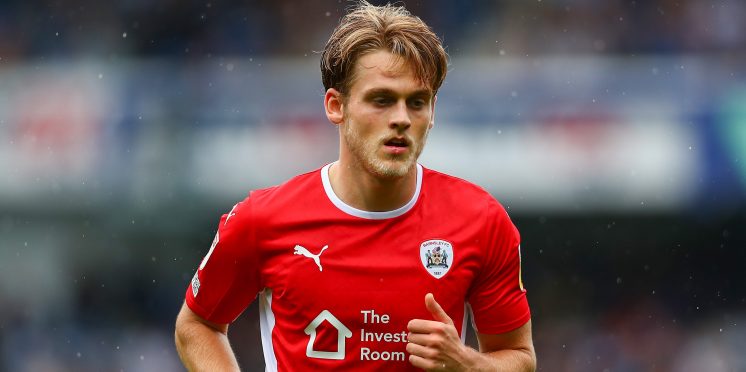 Opposition Report: Barnsley (A)
Birmingham City look to maintain their perfect record on their travels when they visit Yorkshire to face Barnsley.
The Blues are looking to build on their two clean sheets and six goals scored away from St Andrew's.
Meanwhile, the hosts are seeking to bounce back from the heartache suffered against Queens Park Rangers when Charlie Austin scored in injury time to snatch a point miraculously.
Both teams are now out of the Carabao Cup so all attention can focus on the league for the time being.
Formation/tactics:
It's all about the high press tactics for Barnsley using the youthful energy to torment opposing defences.
We saw this more in the game which saw Blues fall 2-1 at the hands of The Tykes last season where Blues were hassled when in possession of the ball and weren't given space and time to think.
However, we also know that Barnsley's slick passing is a huge feature of their success in matches. Their second goal against QPR featured neat passing inside the box and clever movement with Callum Styles escaping his marker from midfield to lay the ball for an easy tap-in for Woodrow.
Barnsley will look to escape their markers and their dynamic style of play allows for this. The midfield is where they seek to dominate games and they were that much in control that QPR boss Mark Warburton had to take off midfield pairing Andre Dozzell and George Thomas off before half time.
Bowyer will need the right personnel in the middle of the park for this encounter. Ryan Woods seems our most comfortable player when in possession so this attribute will be crucial in trying to maintain control of the flow of the match and limit Barnsley's success in their pressing.
Josh Benson is someone who is impressing in the Tykes midfield ever since his permanent move from Burnley. Young and energetic, Benson was able to tire the QPR midfield last Saturday and his class showed to such an extent that Barnsley suffered when he came off retreating to a 2-2 draw.
Weaknesses:
It depends on how much they press and hassle the opposition, but The Tykes might begin to run out of steam in the latter stages of the game. This was evident in the second half at QPR, where the Yorkshire side had made some substitutions and ended up with five defenders. Pressure eventually told and QPR were able to snatch a draw.
Barnsley can also be exploited in the full back position and many Tykes fans view this as a recurring theme this season. So it gives the opportunity for the likes of Jeremie Bela and Tahith Chong to exploit this weakness. It also helps that Blues have options on the bench in Chuks Aneke and Ivan Sanchez to give something different for Barnsley's fullbacks to think about.
I also think that manager Markus Schopp is a bit limited in his thinking especially when it comes to altering the way that his team plays. Barnsley were able to get themselves deservedly in front against QPR, but when the hosts started knocking on the door, Schopp panicked and turned to defensive substitutions which worked against him. Barnsley played their usual slick football in their 1-0 loss to Luton Town quite recently and they weren't able to change tack when it was apparent that Luton were happy to sit back with less than 30% of the ball.
Bowyer has the opportunity to frustrate the hosts and will look to build on the flawless clean sheet record so far.
Key battle:
I think this game will be won and lost in the middle of the park. Josh Benson and Ryan Woods will have an interesting battle. Both like possession of the ball and Benson's pressing will trouble Blues' midfield more at the start of the match. It's about maintaining discipline for Woods and he is level-headed enough to take the sting out of Barnsley's midfield.
---
---