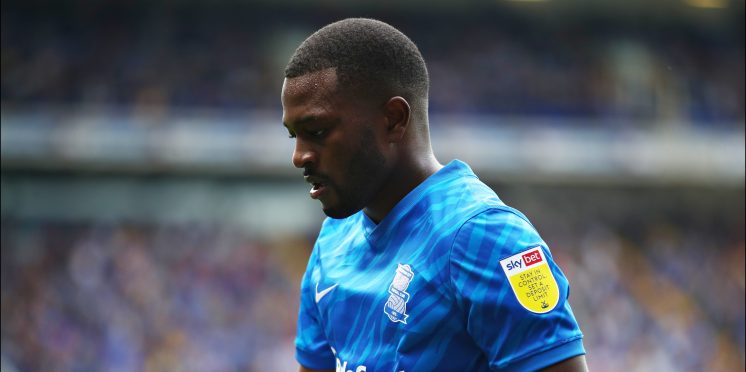 "Jeremie Baller" – Blues fans react to wing-back's impressive stat
Jeremie Bela has been involved in every single minute of action so far this season.
Blues boss Lee Bowyer has utilised the Frenchman in the left-wing back role and it's no doubt starting to pay off with this impressive stat backing up his decision:
Twitter: No player in English Football has created more Big Chances than 𝐉𝐞𝐫𝐞𝐦𝐢𝐞 𝐁𝐞𝐥𝐚 (4) this season. #BCFC https://t.co/6nzLodswVy (@clubgame_app)
Bela's new role started off with flying colours after he found his fellow wing-back, Maxime Colin, with a searching ball to the back post for him to head in the winner against Sheffield United on the opening day of the season.
Many Blues fans have been in awe of his performances of late and long may it continue. Here's what the Blues fans had to say after seeing this stat online:
Twitter: @clubgame_app @BluesFocus @blues_breakdown @BluesAnalytics_ @bcfcextra @WeAreBirmingham Just too bad Hogans on the… https://t.co/HH8b9yyN5c (@Jamesclarke00)
Twitter: @clubgame_app @BluesFocus @blues_breakdown @BluesAnalytics_ @bcfcextra @WeAreBirmingham Jeremie Baller (@71_goldylocks)
Twitter: From Lwb by the way https://t.co/k5yTsLFFg7 (@Bcfcthomas)
Twitter: Just wait till @T_Deeney is on the end of Em https://t.co/BqMWGPkztw (@Gu35ty)
Twitter: My wing-back is better than yours #bcfc https://t.co/JIE2OEjJz2 (@BluesAnalytics_)
Twitter: Oooooh Jeremie belaaa https://t.co/dK6rUGdmCr (@tyl_r9)
---
---