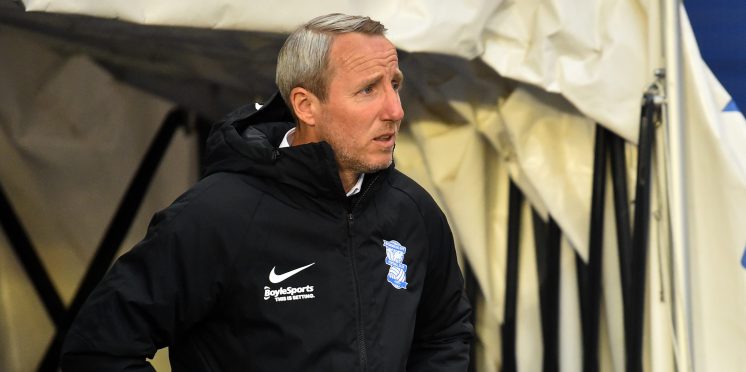 September 2002, a night I will remember forever. A classic example of flashbulb memory. The build-up to the second city derby, at home at St Andrews. The classic banter exchanges between Blue and Villa fans of gentle ribbing and general one-upping each other about your club is better than the others. I remember well. The build-up was full of anticipation, emotion, and most of all… expectation. I mean, who doesn't want bragging rights, especially me, I was still in high school. In a from mainly dominated by Villa fans giving it the big I am and I wanted us to win so badly, I have never before, or since wished for a win so much in my life!
I was at home, with my Dad and my Uncles watching all the pre-match talk, listening, and waiting for the match to begin. The nerves were settling in, at the time I can not remember being so excited, yet so full of dread at the same time.
I didn't have anything to worry about, as this was the 'Dream Team' as I liked to call them. We were under the guidance of Steve Bruce who heralded a team of true legends who gave it their all. Dugarry, Forsell, Horsefield (who always scored when my Uncle Dave had to nip to the loo… and lo and behold!)
I won't digress and go into too much detail as we all know the details by now (3-nil!, Enkleman own goal, I mean the entertainment this 90 minutes delivers is a stroke of masterclass and I will never bore of watching re-runs) but I wanted to set the scene.
The players coming out of the tunnel to Mr Blue Sky (my favourite get psyched soundtrack), the fans applauding our boys, cold pint in hand, awaiting the ref's whistle blow, then you know… the next 90 minutes are going to be the most stressful, emotional and joyous moments of your life.
Now, the point I am trying to make is, we as blues fans have to endure some defining highs in recent years (Carling Cup Winners 2011) and some really low lows (relegation to the Championship also in 2011, multiple championship battles usually on the last day of the season to secure our place) but we always come back bigger and better.
The signing of Lee Bowyer this year as Head Coach has delivered us a new golden era for the club. Here we finally have a player/ manager who understands the club and its needs, right down to its core, the fans. He gets how vital we are to upping the tempo, to getting being the players and being the 12th man.
This was solidified in our 5 nil win away to Luton Town earlier this month, we may have had a small following, but we didn't half let ourselves be heard!
Our 21/22 season has officially started, and what a start we are having! Bowyer has rounded off a truly amazing transfer window with what many considered, the impossible signing of Troy Deeney. A true blue, through and through.
I truly believe we have started a renaissance and a new golden era at St Andrews. Yes, the stadium isn't finished. Yes, we still have a lot of work to do but can you feel that hope and anticipation that has been sorely missed starting to rear its optimistic head?
To Lee Bowyer, master extraordinaire of delivering what many believed couldn't be achieved, I applaud you. You not only saved me from squeaky bum last match of the season nerves, wondering what league we would be playing in, you have also re-energised and re-awoken my love for my club.
Here's to this season, a new team, a new coaching staff, and a newly invigorated club. Let's hope it brings us blue noses joy, elation, and match magic to match my favourite memory from 2002.
---
---