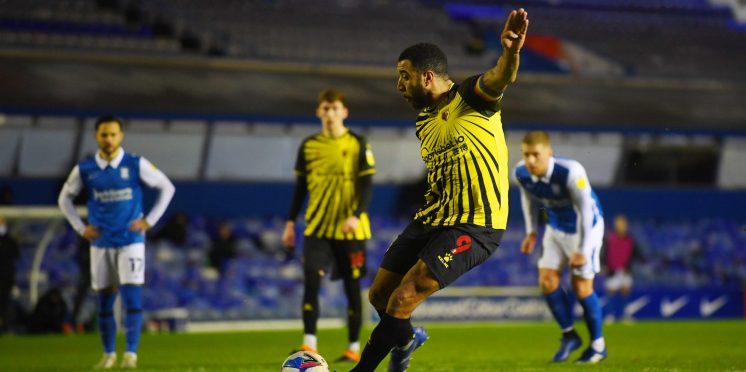 The dream that turned into reality. Troy Deeney came home for real
It might never have happened. But here he is. And there is the belief that Troy Deeney has arrived at his boyhood club at the perfect time.
He was never going to make his way into St Andrew's amongst the turbulence and chaos that was present post-relegation and immediately after Gary Rowett's reign. Deeney was picking the right time and the thirty-three-year-old arrives as one of the major signings of the transfer window.
His age is against him of course, but Lee Bowyer is aware that the culture of the club needed shaking. Deeney embodies The Blues culture himself. A character on the pitch and off it and never shy to say what he feels the need to. Just like Bowyer.
Bowyer and Deeney are similar in ilk. Whilst their footballing abilities may have differed, they both carry that same energy and endeavour. The signing of Deeney, temporary it may be, is a mark of the changing ethos at the club. People who get what it means to be at St Andrew's.
For so long, it seemed like Blues were chasing shadows amongst a whole host of clubs in the Midlands as they were getting used to being just another club. But now they are starting to claw their way back as they seek to reinvigorate their status.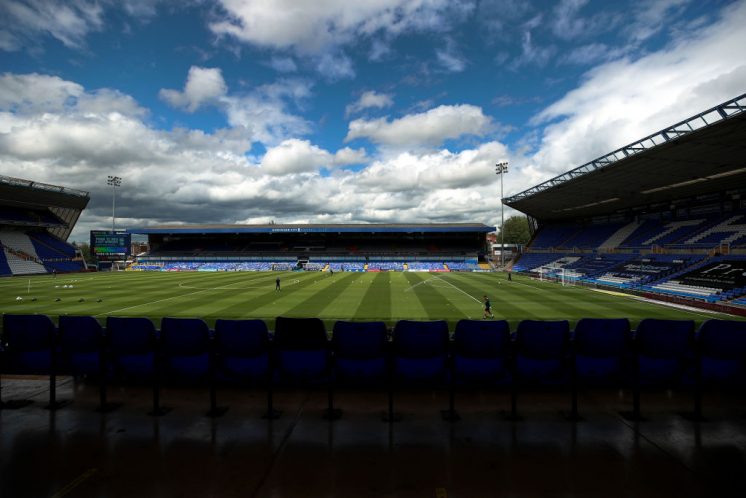 Bowyer is now starting to take control of proceedings at St Andrew's and the acquisition of Deeney proves that the board are listening to him fair and square. You wouldn't have seen Deeney appearing through the doors before the arrival of Bowyer because it just wouldn't have happened. There was no place for him because the club were too feeble to accept big and meaningful characters. That's now changed due to Bowyer and it might well carry on.
Now, all we need is for the closed parts of the stadium to be re-opened. That would be the icing on the cake and that's all we're waiting for. For us to all be reunited and be back for good. Because the good news and good start to the season needs fans there and it would be a travesty for us to be missing out.
In footballing terms, this is a very underrated signing. His partnership with Odion Ighalo was an impressive one and helped Watford to shine in the 2015/16 season. 41 goals and 12 assists between them and you just wonder what would happen if he was able to get on the end of the countless chances created so far this season. Losses turning to at least draws and draws turning to wins. You cannot count on just one player but Deeney might just well complete the jigsaw if all goes to plan.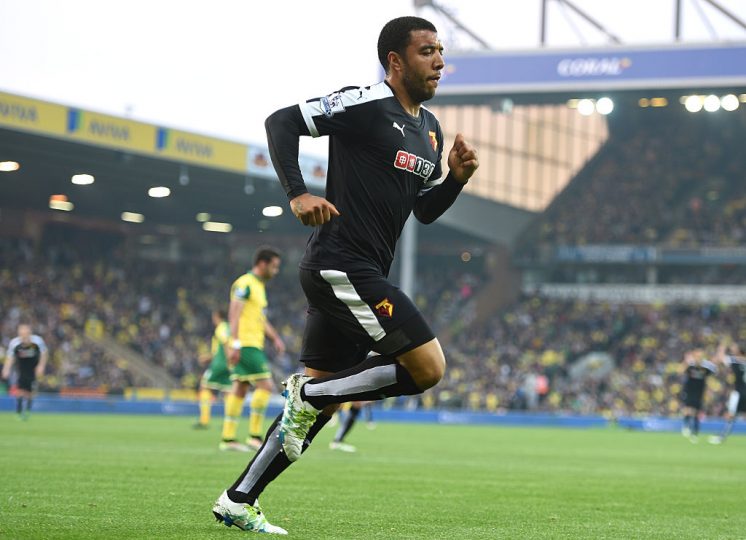 Deeney also brings knowhow and we're not certain of where we're going to finish this season, but with predatory instincts like his, anything is possible. He also comes in as the most experienced player in the squad if not in the Championship itself and Deeney will thrive off that pressure. He'll love it in fact. He'll give a lift to the squad if he hasn't done so in training already and his respected status as a striker will only breed confidence and self-belief to the rest of the players.
Deeney coming in also takes the pressure off Lukas Jutkiewicz and Scott Hogan. Both are in need of goals and both are too inconsistent to be firing on all cylinders every week. Deeney can also work with both Hogan and Jutkiewicz which gives Bowyer options and a different dimension to play with. Jutkiewicz will be able to work with long balls allowing the faster thinker in Deeney to make runs in behind.
On the other hand, Deeney's hold-up play also allows Hogan to make runs from deep. Deeney's advantage over Jutkiewicz is that the ball is more likely to stick and Deeney is more capable of chasing lost causes. Jutkiewicz will have that pressure decrease off him.
Che Adams has not been replaced properly and the club have tried to solve the issue. Deeney might not be the exact answer, but at the moment, he is the closest to Adams we have come since the now Southampton man departed lightyears ago.
---
---