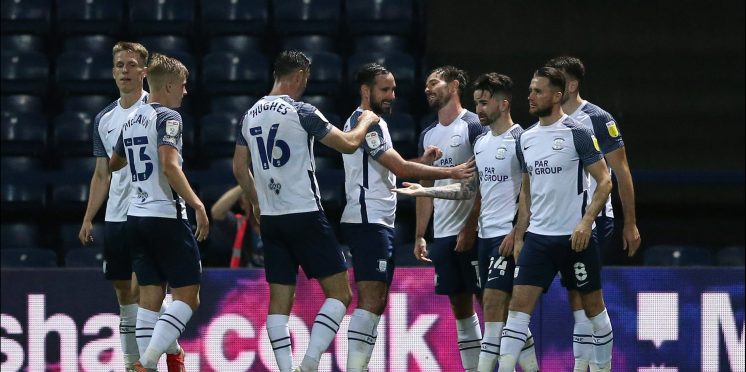 Opposition Report: Preston North End (H)
Birmingham City are looking to bounce back from two heavy consecutive losses against Fulham and Peterborough when they play host to Preston North End.
Their opponents are on the back of a comfortable win in the fourth round of The League Cup over Cheltenham. Their 4-1 thrashing gives Preston fans a distraction away from their poor league form. A trip to a Blues side who have conceded six goals at home in four games awaits.
Form
Preston are winless but unbeaten in their last three league matches and faced teams who have the potential to be at the upper echelons of the league come the end of the season.
They contested tidily with promotion favourites West Bromwich Albion managing to secure a 1-1 draw with around 35% of the ball.
They were also able to stop Sheffield United from taking all three points in dramatic fashion. A late twist in stoppage time saw Emil Riis Jakobsen calmly controlling and lashing home after some nervy defending from The Blades. Again, Frankie McAvoy's men persisted with roughly the same amount of possession.
Probably Preston's best game of the season came against surprising strugglers Swansea City. They were clinical and came from behind in a match they dominated in terms of chances but not in possession.
Tactics/formation
McAvoy adopts a 3-4-1-2 formation. This is the exact formula that Peteborough United use in their games but they changed to a 4-3-3 set-up which helped to destroy The Blues all over the park.
Danish forward Emil Riis Jakobsen is a useful asset for Preston. With one goal every four games, Jakobsen likes to drop deep to help out with attacks. This allows for an overload in midfield and offers support to the man tasked with all the creativity, Daniel Johnson. Jakobsen is seen making late darting runs into the box and is all action around this area of the pitch.
The two holding midfielders compliment each other really well. Ryan Ledson sits the deepest allowing the more dynamic Ben Whiteman to spring forward. He can be seen making runs from deep and taking long-range shots. He is seen as an all-round midfielder up in Lancashire and the former Doncaster Rovers man was attracting strong interest from the Premier League last season.
His physical yet mobile nature allows Preston to get hold of the middle of the park and even though Sheffield United and West Brom dominated possession, the gritty nature of Preston's midfield allows them to rough opponents up.
Ledson's vision is seen as excellent whilst Whiteman distributes from deep, which is not seen in Ledson's game. Whitman is also seen as more defensively sound than his midfield partner.
Riis Jacobsen takes most of the burden on his shoulders as one of the two strikers. His seven goals and two assists are quite something and as one of the unknown entities in the division, he is not to be underestimated. His fellow striker partner Sean Maguire has gone unnoticed so far in this campaign. He is doing the same amount of work as Jacobsen but isn't getting the just reward for his efforts.
Strength and depth is a real concern for Preston. When looking beyond their core starters, there is not much to say that they can fiercely challenge at the higher end of the league. Combined with injuries to Scott Sinclair and Alan Browne, two key players, The Lilywhites have to push themselves even harder.
Key battle
With Gary Gardner out suspended and with the midfield completely torn apart against Peterborough United and Fulham most recently, it's time for the return of Ivan Sunjic alongside Ryan Woods. They are the only two available central midfielders and I feel that they could outshine the Preston midfield. With key man Alan Browne who makes their team tick, still out injured, it is never a better time to reverse the 1-0 defeat last season.
Ryan Ledson is probably the more questionable of the two sitting midfielders and with Woods and Sunjic forming a strong partnership already this season, it is a chance for them to put their side back into the swing of things again.
YouTube: Blues Focus Podcast SE2 EP 3 – 'Back Down To Earth'
---
---