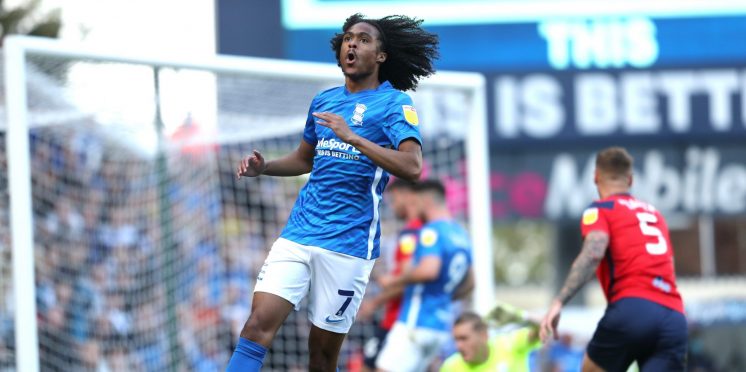 Match Report: Blues stop rot with draw against Preston
After the midweek the thrashing by Fulham and humiliation by Peterborough, Preston were the visitors at St Andrews. The visitors came into the game with decent form—unbeaten in 5 matches— and looked to continue their climb up the table after a disappointing start to the season. In the end, it ended as a stalemate. Here's the recap of all the action:
Pre-match
Blues continued with their 3-5-2 formation, however, Lee Bowyer was forced into some changes as Sanderson, Friend, Sunjic and Hogan replaced Roberts, Pedersen, Gardner, and Jutkiewicz.
First Half
The game started with a quick pace as both sides had chances to take the lead. The first clear-cut chance went Blues' way as Dion Sanderson put a brilliant cross into the box, unfortunately for Blues, Deeney's diving header came back off the post. Preston would have a chance of their own just a minute later as Sarkic's clearance deflected off a red shirt and fortunately for Blues, the ball landed on the roof of the net. Joshua Earl had another good chance to put the visitors ahead after Colin was caught out of position, luckily, his shot lacked much power and Sarkic was able to turn it behind the near post. Back at the other end, Sunjic played a nice ball through for Chong who forced Iversen into a good save.
After the flurry of action in the first 15 minutes, chances dried up for both teams. Before half time, Dean had a crack from outside to box which sailed into row-z and showed the frustration of the team as Blues failed to carve out any clear-cut chances.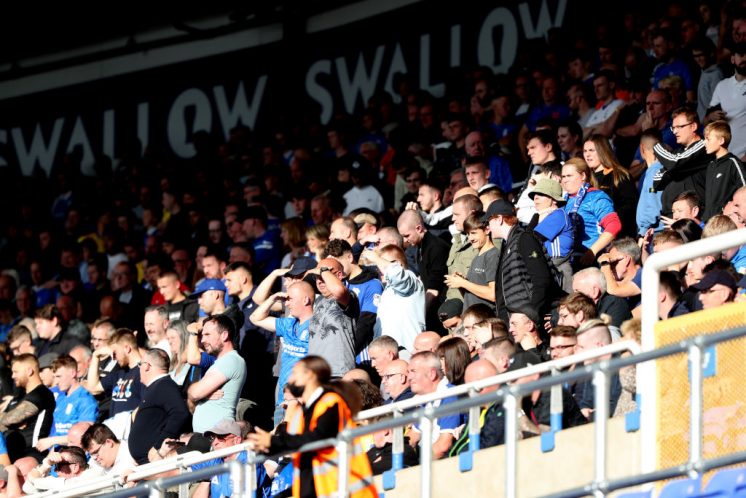 Second Half
The second half started quite similar to the first half as both teams had early chances to take the lead. Preston sieged Blues for the first 5 minutes as we struggled to stop conceding corners, however, the corners were well dealt with and in the aftermath, Blues were able to have a spell of their own.
Deeney played a brilliant ball in behind for Bela who put in a devastating low cross which seemed destined for Hogan to tap home. Unfortunately, the Irishman couldn't get any contact and after some pinball in the box; Colin's shot was well saved by the 'keeper. It would prove to be by far the best chance of the game for either side.
Deeney had a half-chance as the ball bounced towards him in the box but it ran away from him and he was forced to settle for a corner. Like the first half, the game became very scrappy as neither team registered a shot in the final 25 minutes. If there was to be a winner, it looked like it was going to be a set-piece. Blues had just that as we approached added time, unfortunately, Bela's corner was easily cleared and both teams had to settle for a point.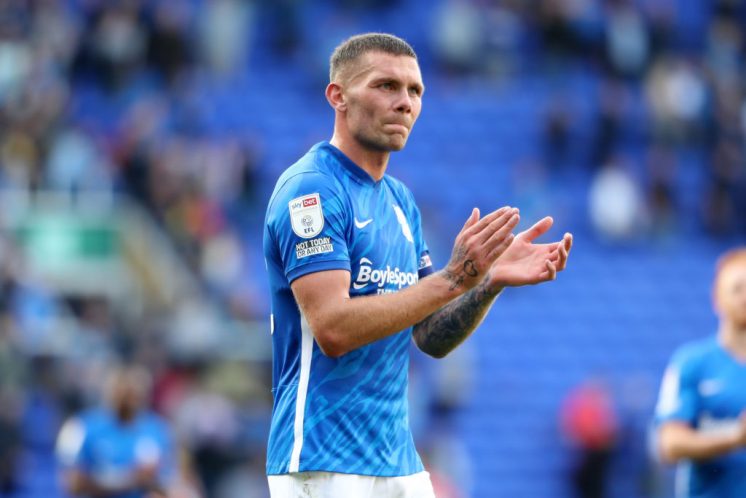 Full Time
It wasn't a great performance from either team, having said that, it was surprising that the game ended goalless after the clear-cut chances both teams were presented with. Although it would've been nice to get a win, I believe we can take positives from the result. After conceding 7 goals in our last 2 games we stopped the rot and picked up a much-needed clean sheet. It is worrying that we're still struggling to score goals, however, Deeney is a class striker at this level and I have no doubts that he will bring us goals after he finishes his period of adaptation to the squad.
The past 2 weeks might have brought us back down to reality, but, I believe Bowyer is definitely the right man for the job and despite the past few results, I highly doubt we will be in a relegation battle. We have to stop the cycle of sacking managers every season and install some much-needed stability; hopefully, Bowyer will be here for the foreseeable future and will be able to take the squad forward every season.
Next up we have QPR away on Tuesday. Despite a few frustrating results for QPR, this will be by no means an easy game. QPR have scored 17 goals this season—only Fulham have scored more— meaning the back 3 will need to be at their best if we are to get a result.
Hopefully, we can get a win on Tuesday and leave the Fulham and Peterborough defeats in the past after laying the foundations to do so today.
KRO
---
---