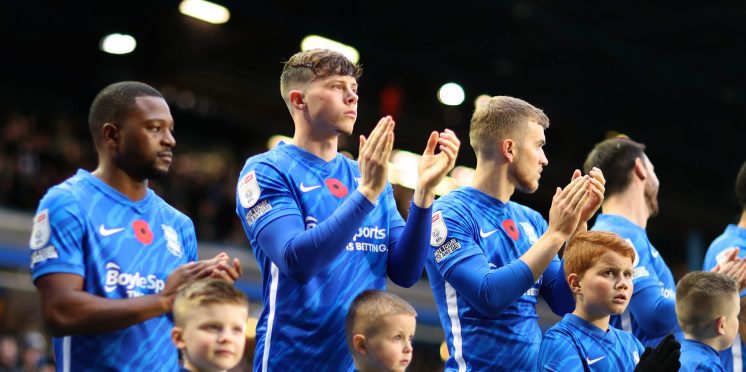 Transfer window targets? What's so special about Saturday's half time guest?
First of all a hearty round of applause for the great respect shown from both sets of fans on Saturday during the minute's silence for our fallen war heroes.
I hope no one listened/watched on Sky the Sunday morning performance of some Scottish fans during the minute's silence. Absolute disgrace. I switched off, enough said.
With the January Transfer window opening in just a few weeks let's hope Blues go in for a dynamic midfield player to compensate for the loss of Chong and McGree. But where will they find such a player?
Hopefully having Graham back will help but who else can Birmingham bring in to do the job? So far using freebies has worked but as most players' deals end in the summer it's hardly likely there will be anyone worth having and out of contract in January.
Jack Wilshere might be worth considering on a short-term contract but the other player I have been tracking is currently playing for Div 1 outfit Oxford. Cameron Brannagan began his career at Liverpool and at 25 is now surprisingly plying his trade in the lower division but what a dynamic player this guy is, just the sort of replacement needed. Skillful, can play midfield attacking and defending, a great passer of the ball, quick, and scores spectacular goals. His contract expires in June 2023 so no doubt a fee will be required if Oxford can be persuaded to part with such a valuable asset, but the point is how much will they want, and will Blues part with say two million? Unfortunately after the Cosgrove failure, probably not.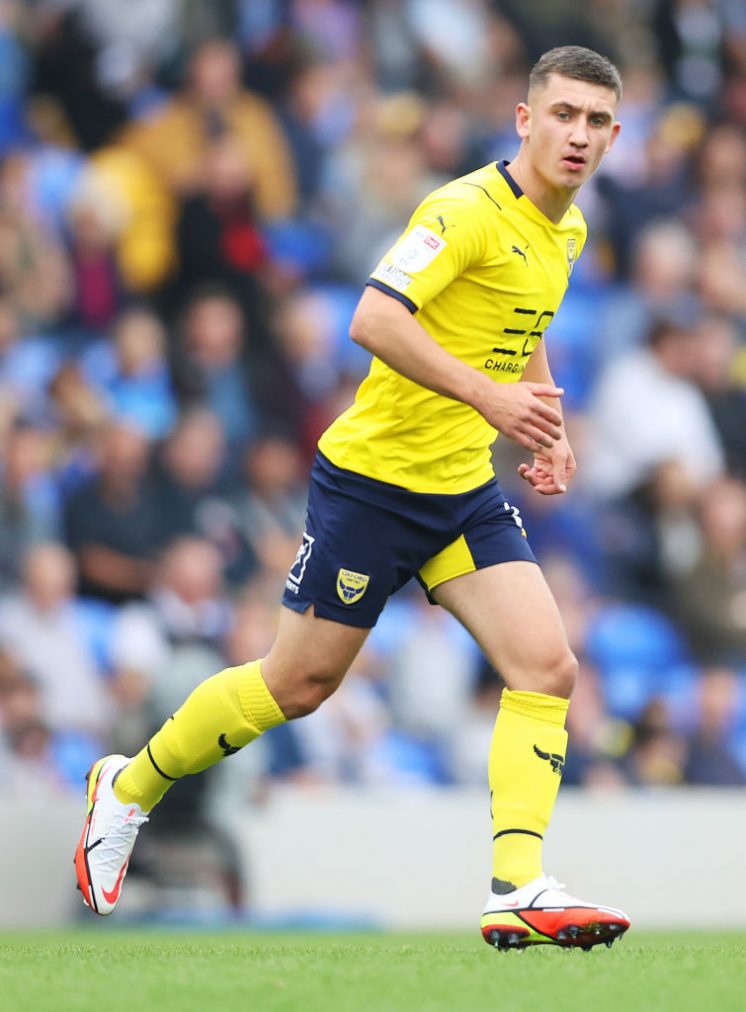 For anyone interested to check out Brannagan there are videos available on Youtube.
With him, Graham, and Bela in the team providing the ammunition, Blues could power up the league in the second half of the season. If Blues can get that midfield working they will be a challenge to anyone
The first defeat in four games was a disappointment but no real surprise considering the injury list. The two young defenders did well and I hope it will not be the last time these lads are used.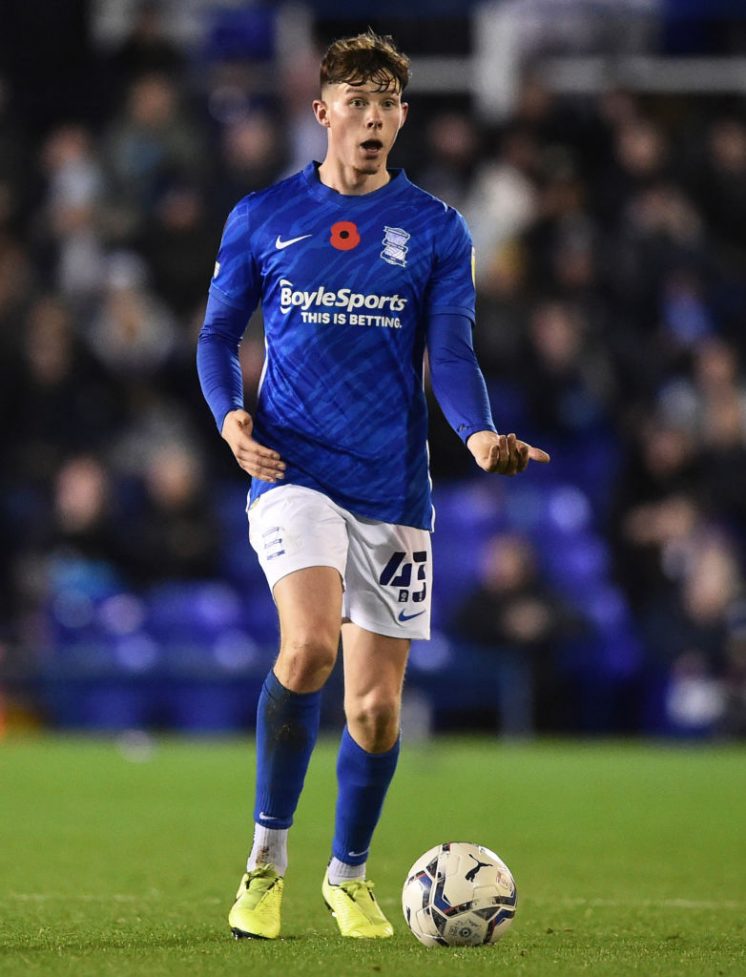 Technically Reading were much better than Blues in the engine room where their energy and skill gave them the edge. Birmingham had a perfect start but failed to build on it and it was evident to the fans watching that the failure to control the midfield eventually led to their defeat.
I was surprised when Bowyer subbed McGree as he was the one player who looked capable of upsetting the Reading defense and the question many fans around me were asking was why did Bowyer not freshen up the team by making substitutions earlier? In hindsight, it would probably have been better to start Woods who at least passed the ball around a bit more effectively when he came on.
The equaliser came down the right side of defense when once again a player running across the front of the back three was not checked. An easy header although the goalkeeper could possibly have reacted a bit quicker.
There was a blatant foul on a Blues player in the build-up to the winner although Blues defenders were seemingly left flat-footed by failing to stop the third and final attempt of the Reading striker. Sarkic saved well for the first attempt but flapped at the second which he could maybe have caught but how was it possible to allow their striker three successive attempts to score without anyone challenging him?
Blues sorely missed Sanderson and the calming influence of Friend but what is happening with Sanchez? Does not sound like Bowyer is too pleased with him over the latest injury claim.
History Corner. Does anyone know the biggest defeat ever suffered by Liverpool? Yes, that's right it was 11th December 1954 against a rampant Blues side who whipped the Reds by nine goals to one (9-1) at St. Andrews in a division two game. Scorers that day were a hat trick by Eddie Brown, A brace each by Peter Murphy and Gordon Astall, plus one for Alex Govan.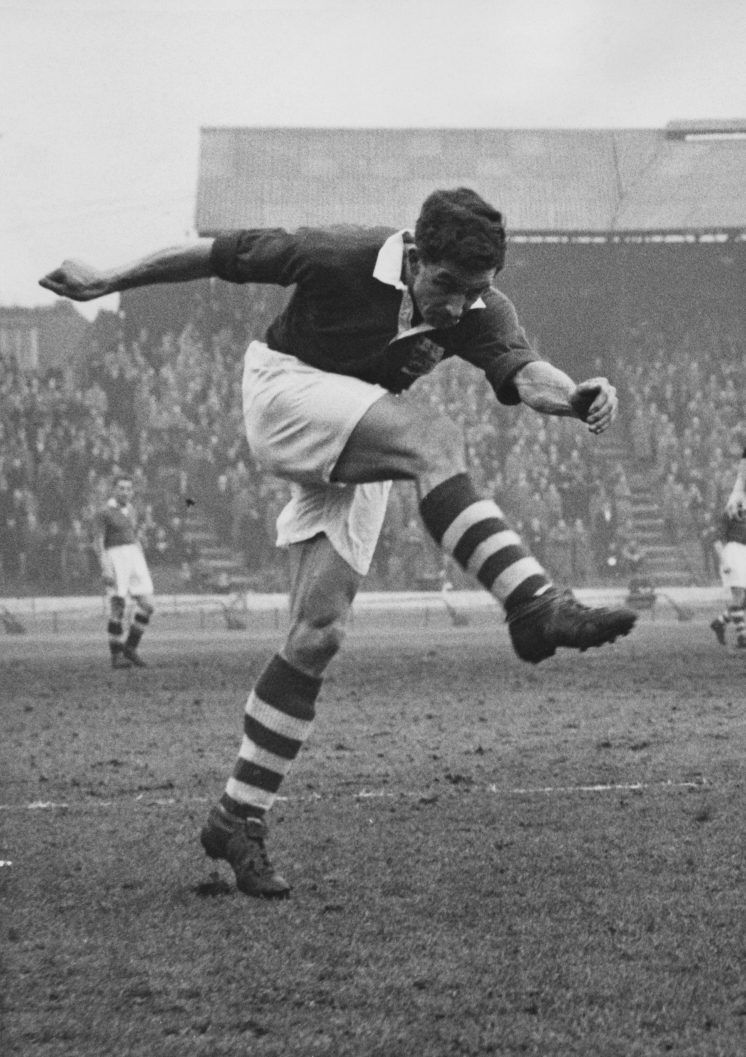 Any guesses for the other goal? Ironically it was the main half-time guest at St Andrews last Saturday against Reading, Jackie Lane, who opened the scoring after one minute. Jackie, who will be ninety this Wednesday 10th November (happy birthday Jackie from all associated with Blues Focus), is also the last surviving member of that team. Pity the interviewer did not check his history beforehand as I'm sure the crowd would have roared their heads off appreciation knowing that important snippet of information. Do your homework next time! He deserves better.
---
---