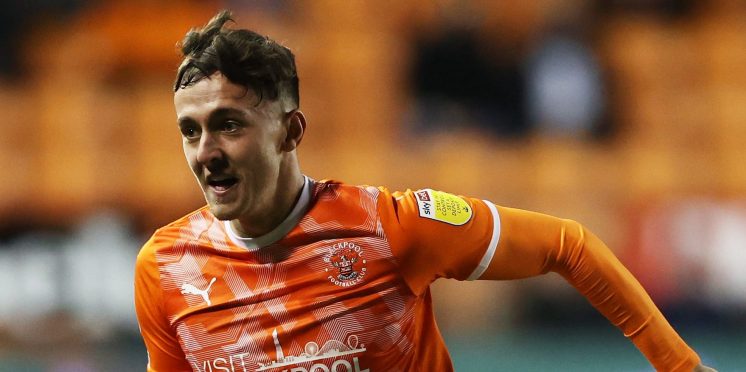 Opposition Report: Blackpool (H)
Birmingham City are seeking to reignite some spark to their mixed season with a first victory in four matches. They host a Blackpool side who are easing into life in the Championship smoothly after their promotion last summer.
The Tangerines sit eleventh in the league table, four points clear of The Blues and only four points adrift of the play-off spots. Led by Neil Critchley, it seems more than likely that they will comfortably avoid the drop, already four victories ahead of the relegation zone.
Blackpool are low scorers but are equally sound defensively, conceding only six more goals than table-toppers Fulham.
Form:
Critchley's troops are searching for their first victory in five matches but are going along nicely with three successive draws against two teams that are chasing promotion, QPR and West Bromwich Albion and last season's losing play-off finalists Swansea City.
They are unbeaten on away territory in their last three fixtures, coming from behind to beat Reading in the second half, stealing the show late on at newly-relegated Sheffield United, and gaining that late point against Swansea.
The Tangerines are especially keen on late goals and making up lost ground in matches. In other games where they have conceded first, against Middlesbrough and Bournemouth, they have picked up results. So they are a team that have the fitness levels and energy to push on until the dying embers of games.
Formation/tactics:
Neil Critchley is known for his tinkering of line ups and having only named an unchanged lineup on five occasions in nearly two-season shows his attitude towards playing with the same team every game.
But one thing is for sure, Critchley largely adopts the same patterns of play to suit his players. The 4-2-3-1 formation is predominantly used and relies heavily on a vital double-pivot central midfield operating by a single Number 10. This formation has also been embedded in a 4-4-2 setup. This aspect of Blackpool's set-up has allowed them to be solid but offensive in the middle of the park, limiting dangerous chances conceded but having the ability to build attacks through a functional midfield.
Huge evidence of this can be seen in Blackpool's recent match against West Brom which drew a blank. Critchley's men conceded twenty-five shots, but only three were on target. Their 4-4-2 setup worked really well. The double-pivot in Ryan Wintle and Kenny Dougall were able to make nippy tackles, interceptions, and cut out dangerous passing lanes to West Brom's front three. Their ability in the air is an underrated aspect of this well-drilled midfield. They played West Brom at The Baggies' game, making it frustrating and edgy.
Another great example of Blackpool's double pivot proving successful was in their 1-0 victory at home to league leaders Fulham in September. Fulham played only one defensive midfielder, Jean Seri. Seri was impressively marked out of the game by Jerry Yates and Tyreece John-Jules, notice the difference in personnel in the middle. Note that due to Seri's speed and thought in the middle, Yates and John-Jules were deployed as the holders with Critchley clearly looking at their dynamism as influential factors.
Ryan Wintle is seen as the player with the best passing range amongst the Tagerines' midfield. Their ability to play short passes, halt the momentum of the game to their suitability and then switch the tempo to build an attack is an ability which Blues' recently tired and lethargic midfield will need to take care of.
My prediction:
With the absence of Gary Gardner, I think we will miss his ability to disrupt the tempo of the game and that drive to take runners away from him. But even so, we don't really have a suitable attacking midfielder for this game who will control the ball and flow of the proceedings. It will be cagey as Blackpool do not possess masses of quality in their attack, whilst Blues are struggling with injuries, a light midfield, and a starved attack. Also, with Blackpool having a good record of late goals scored this season, this could play a part against a team that is struggling with depth and consistency in performances. I'm going for 1-1.
---
---