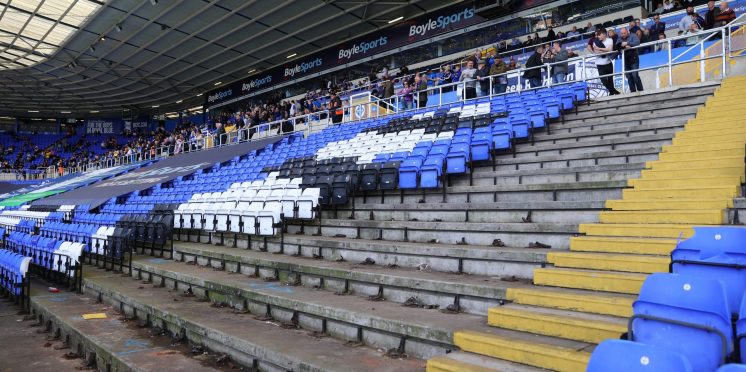 Desperate times call for desperate measures
The welcome return to some sort of form on Saturday at least gave the fans something to cheer about but that was hardly papers over the cracks that have alarmingly appeared throughout another disappointing season where Blues have been lucky to avoid being relegated after the huge point deductions at Derby.
The annual frenzy at the bottom of this division has been going on far too long for comfort and unless it is addressed, I cannot see anything changing next season.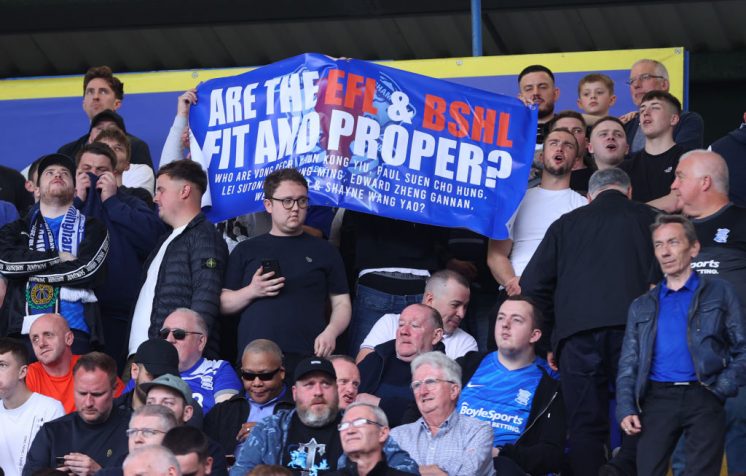 There are too many underperformances by overpaid players and that is where the problem lies.
Blues have one of the highest wage bills in the league currently standing at well over 200% of income, which is scandalous. The current problem with the stadium, while unfortunate, should have been addressed nearly two years ago when it was first discovered but instead, it was left and now the club are facing a hefty repair bill before they can even think about opening up an arena which resembles a mausoleum rather than a football ground. And where are the owners? Nowhere to be seen.
Bowyer must accept some of the blame and his comments over the weekend does not help. It's his coaching team, team selection, and tactics that have so often failed this season and unless he gets a grip of the situation I have no doubt his remaining time at Blues will be short.
The argument that the team has been blighted by injury is not a new one. Most of the teams have had the same problem but they are not down at the bottom losing 6-1 to Blackpool.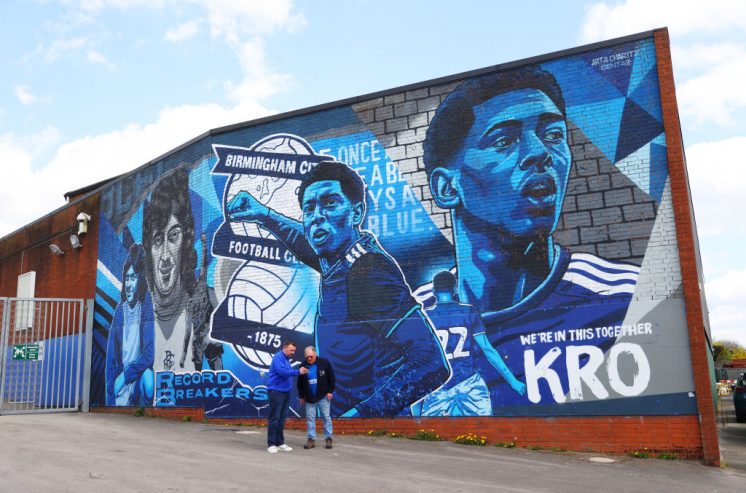 Blues' problems will not be completely solved unless the team starts performing. The squad has some good players but I do not see much cohesion on the pitch. Playing out from the back is a farce at times the way some teams use it but what Blues do for most of the game is thump it upfield to tall defenders and back it comes.
The defence has the second worse goals against record in the league and the goals for is not much better. And yet they have thumped Luton, a team in the play-off position's 5-0 and 3-0. How did that happen?
If BSHL want to get the team to the Premier league they have a strange way of showing it. We all know they want to sell the club once the club gets promoted but if they continue on this same route, China will win the World cup before that happens.
Last season Huddersfield had a difficult season and decided to get rid of most of the team and recruit younger better players while promoting their more talented youngsters and now look where they are. And why? Because they are all playing like a team and a good one too. They are one of the better teams I have watched at St. Andrews this season. They are fit, well-coached and skillful and it would not surprise me to see them back in the Premier League next season. And the wage bill has been almost halved yet look where they are compared with Blues.
They are not the only club to cut the spending. Luton is a prime example of no one earning more than ten grand a week. Working quite well from what I can see.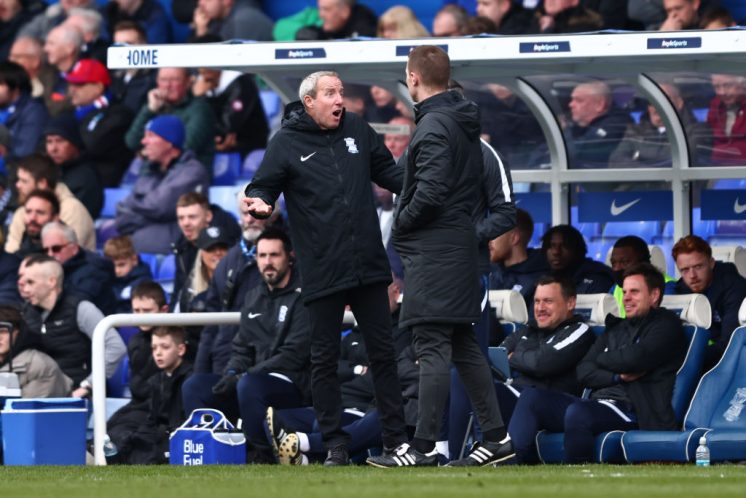 These and other teams have proved that the success of any team does not have to be rocket science. But can Blues do the same? Well, that depends on a number of facts. First, wake to reality and stop bringing in players that cost the earth and then do not perform. If Bowyer and his team are incapable of getting the best of our young players like Gordon, Oakley, Bellingham, Stirk, Andrews, Baily, Campbell, Hall, Mitch Andrews, and the like then we need someone who can.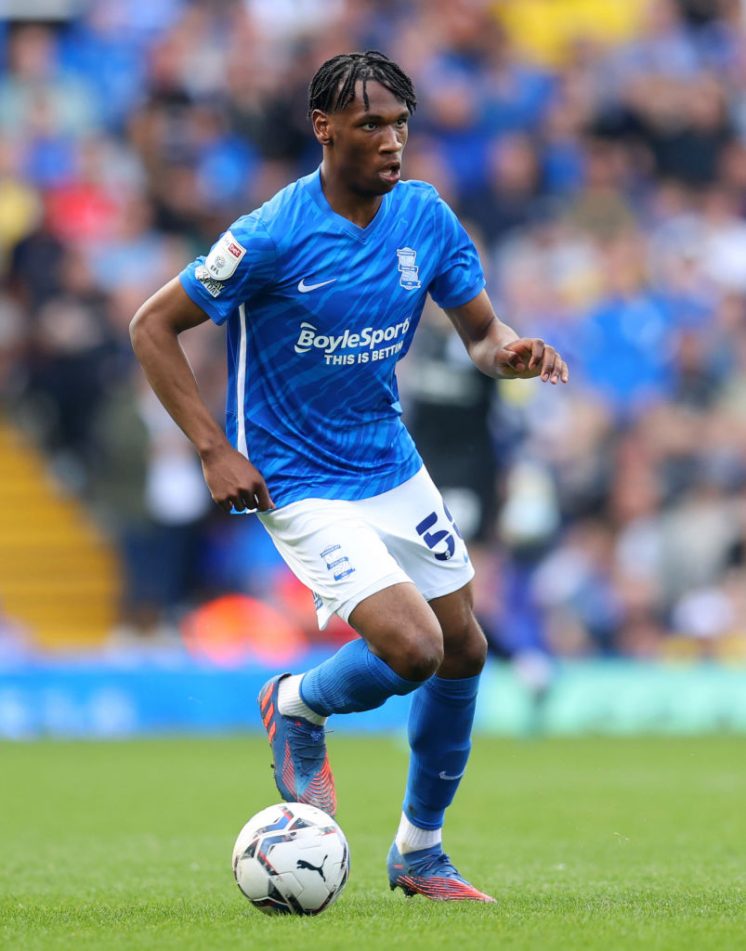 Blues have a good number of experienced players at the club like Roberts, Etheridge, Colin, Deeney, Gardner, Bacuna, Graham and Friend that can be the backbone of the team but players that have failed, like Hogan, Sunjic, the already departing Pedersen and the rest, some of who are out of contract, should be sold or released. They have had their chance and it is now time to use the Huddersfield and Coventry system otherwise it will be the same old inconsistency year in year out.
Blues were always fighters, like England International Trevor Smith below. They used to be called the 'Brummie Bashers' years ago when teams were scared to come to St Andrews and play but in those days fighting for a win was an expected weekly event, capitulation a disgrace but that was never part of the Birmingham City DNA.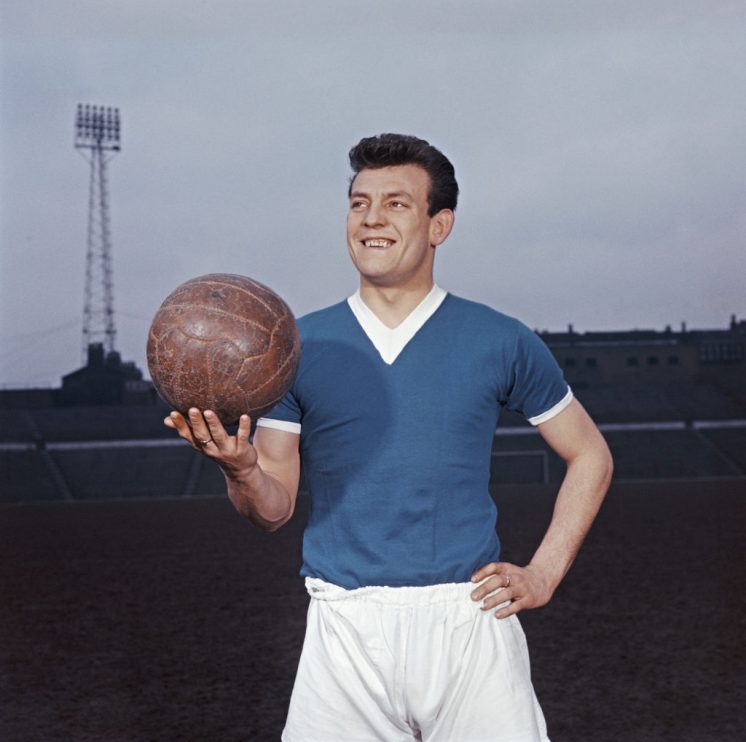 Oh to see a team playing flat out every home game, fighting for every ball and making St Andrews a fortress again instead of looking in worse condition than the Rome Coliseum.
I am not an advocate of changing managers every five minutes but unless Bowyer starts showing the sort of spirit off the pitch that he once used to show on it, then I'm afraid he is not the manager I think he could be. Now it may be too late. Time will tell…
---
---