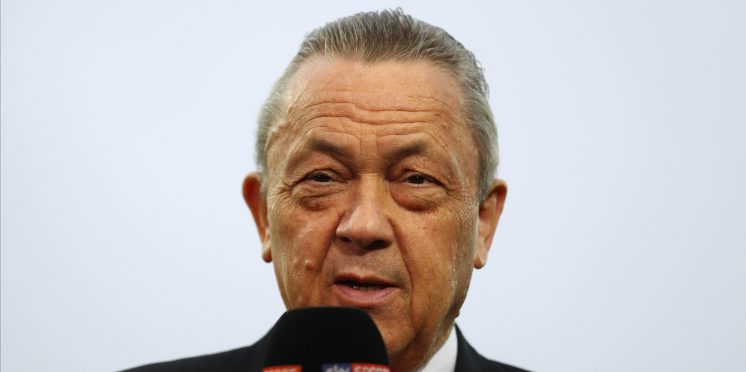 David Sullivan to 'fund Bassini's £35m bid' to buy Birmingham City
Former Blues owner David Sullivan is to fund Laurence Bassini's proposed bid to buy Birmingham City, according to a report in the Daily Mail.
They state Sullivan's investment company have agreed to loan Bassini £33million as more names step forward to take control of the club.
Blues fans will be no stranger to Sullivan who sold the club for £81.5m to Carson Yeung who got arrested for money laundering.
Since his conviction in 2011, it's been a torrid time under the current regime of TTA and now formed Birmingham City Holdings Ltd.
This investment could see Sullivan regain control of Blues if Bassini fails to repay the loan.
According to the report, both Sullivan and Bassini denied to comment on the Birmingham takeover situation but it was stated the West Ham owner has arranged other loans for Bassini.
Any purchase agreed by the pair would also have to be signed off by the FA as both Blues and West Ham both compete in the FA Cup, which could delay proceedings.
It's also worth noting under FA and Premier League rules, an owner or shareholder cannot have control of more than 30% shares in clubs competing in the same competition.
Having failed to takeover the likes of Bolton, Charlton, and Oxford in the last few years it seems Bassini is having another bite of the cherry and is hoping this deal can pull through.
Bassini has twice been bankrupt and was also forced to serve a three-year ban from EFL ownership.
The former Watford chairman will battle it out for the ownership as former Barcelona player Maxi Lopez is also in the running with Birmingham businessman Paul Richardson, who attended the final game of the season against Blackburn.
This news comes after today's other story that former Rangers Director Donald Muir has been approached by the club's football financier Keith Harris for a potential £32million buy-out of the club.
These stories, true or not, are just going to keep fanning the flames until one of them eventually happens, and Blues fans can only see that as a positive.
What are your thoughts on this news? Let us know in the comment section below.
Keep up to date with the latest takeover news right here on Blues Focus.
---
---