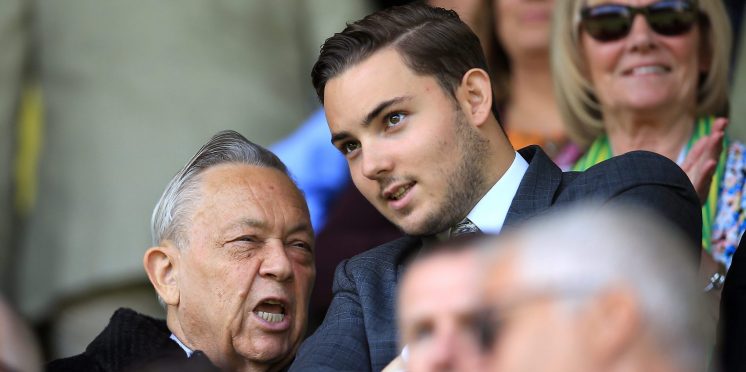 West Ham chairman NOT involved in Bassini's bid to takeover Birmingham City
With news of Laurence Bassini hoping to complete a £35million takeover of Birmingham City this week, West Ham chairman David Sullivan was said to be behind the bid.
However, despite reports in the Daily Mail of the 73-year-old financing Bassini's deal, West Ham fansite KUMB understands the former Blues owner is not involved in the bid.
Bassini revealed to the press his 'three year plan' to improve the team, get the repair work of the stands underway and also invest in the academy which was recently demoted to Category 2.
He said:
"We will be having a go, I can tell you there will be massive changes all across the club.
We want to improve the squad, the training ground and the stadium & have the money for that.
I'm not in this for my ego, I want it to succeed and there is a 3yr timescale"
The clause for which David Sullivan and David Gold can sell their stake with no financial penalty runs until March 2023. This increased speculation that he would loan Bassini £35million before eventually taking over the club.
Bassini and Sullivan previously worked together on a deal to buy Bolton Wanderers in 2019, when the latter pledged to support the bid with a £25million loan. The bid fell through after Bassini was unable to provide proof of funds to the Football League.
There have been reports that Blues will be run by a board of directors that will not have Bassini in the fold. What is clear is there needs to be an announcement on the Hong Kong Stock Exchange before any official announcement from the club can be made.
The move has been looked over by expert financer Keith Harris who has been employed at the club for a number of months now to try and get a deal pushed through.
The key question is who has the money behind Bassini's bid and if it's not David Sullivan, could it be his son who recently stood down from West Ham Ladies?
What are your thoughts on this news Blues fans? Are you less confident about the takeover without Sullivan involved? Let us know in the comment section below.
---
---