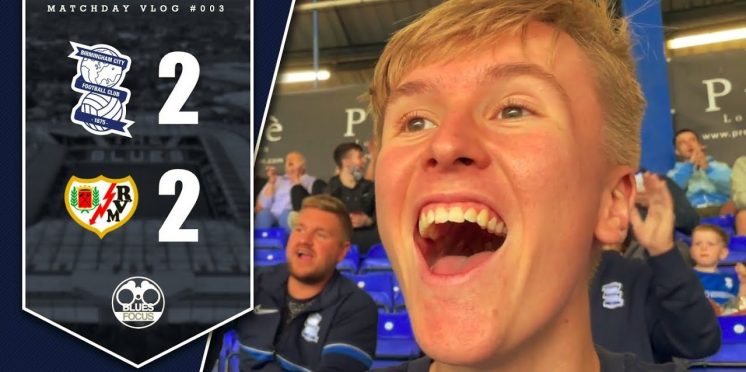 RUDDY HOWLER | Birmingham City 2-2 Rayo Vallecano | Blues Focus Matchday Vlog
Blues drew 2-2 against Spanish first division side, Rayo Vallecano, in our final pre-season game.
New boy, Płacheta capitalised on a mistake in the Vallecano back line. Scoring into an empty net. His first for the club. Before an awful mistake from new keeper, John Ruddy!
He made a second mistake in the second half. Gifting Vallecano an indirect free kick inside our own box in which they scored from. But Blues bit back immediately with a beautifully, well-worked goal capped off by star player, Juninho Bacuna.
Honours were even at the end of an entertaining ninety minutes at St. Andrew's. A positive game ahead of Blues' opener at Kenilworth Road on Saturday!
Watch the full vlog below:
YouTube: RUDDY HOWLER | Birmingham City 2-2 Rayo Vallecano | Blues Focus Matchday Vlog Ep.3
---
---