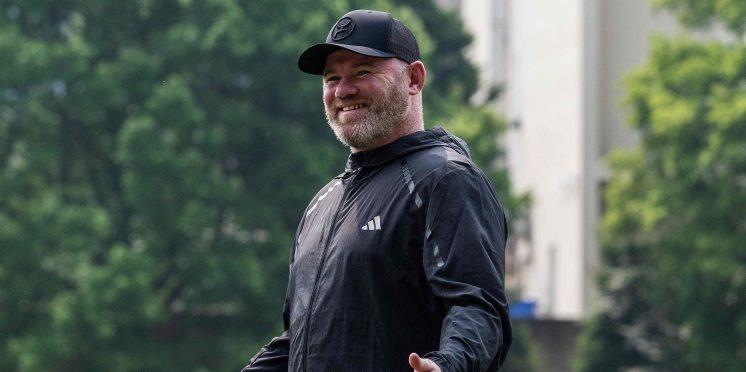 Rooney to take the hotseat?
The Mirror journalist Neil Moxley has reported Birmingham have chosen Wayne Rooney as first choice replacement for John Eustace amid interest from Rangers.
This news comes after word of Rangers planning to sack manager Richard Beale and replace him with John Eustace, according to The Mail.
Eustace, who has been shortlisted for Championship manager of the month for August, has guided Blues to third place in the league before the international break.
According to The Telegraph reporter John Percy, Rooney is known to be unhappy with his contract situation at DC United and Birmingham's US owners want a big name in charge.
There is no suggestion that Eustace is close to being sacked, but he was linked with jobs at Rangers and Swansea this summer so checks have been made on Rooney's availability.
Heres what Rooney had to say about his current situation:
"I am slightly disappointed and frustrated that there has been no contact for two months," he told the Washington Post.
"We asked about a new deal. We can sit down and talk about it. We haven't heard back.
"Either way, I can take whatever the situation is. I was hoping we would have, either way, at least spoken about it. That hasn't been the case.
"We asked to sit down and speak because planning for next season needs to go ahead. So we asked two months ago where everything was at, are we moving forward or not moving forward — if that's the case from their point of view — and we haven't heard back.
"That's frustrating because, either way, I'd rather know what's the plan because we have to plan for next season. We need to do it earlier rather than later. The fact we haven't heard back is probably signalling one thing, but I'm sure they'll have their reasons for that. So I'll wait and see."
There's no doubt Eustace has forged a good relationship with the club's supporters and after rejecting a chance to speak to Swansea in the summer he seems more than dedicated to the cause.
This news has left Blues fans bewildered online as they don't think there's a chance he will move on considering how well Blues have started this campaign.
What are your thoughts on this news? Let us know in the comment section below!
---
---