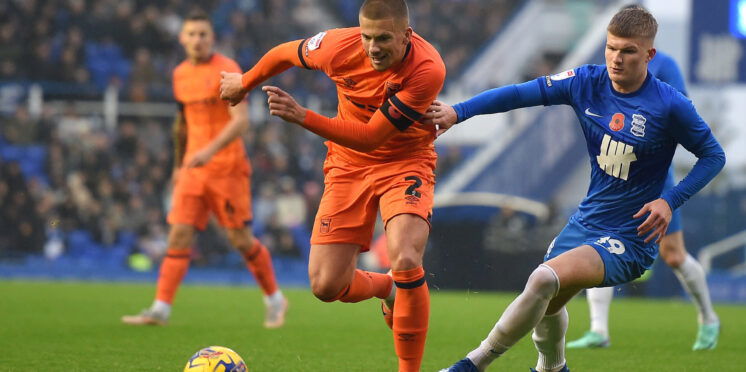 Rooney silences critics with gutsy first half display
First of all great tribute to our brave fallen heroes by both sets of fans on Saturday. Not forgetting that great band playing Keep Right On.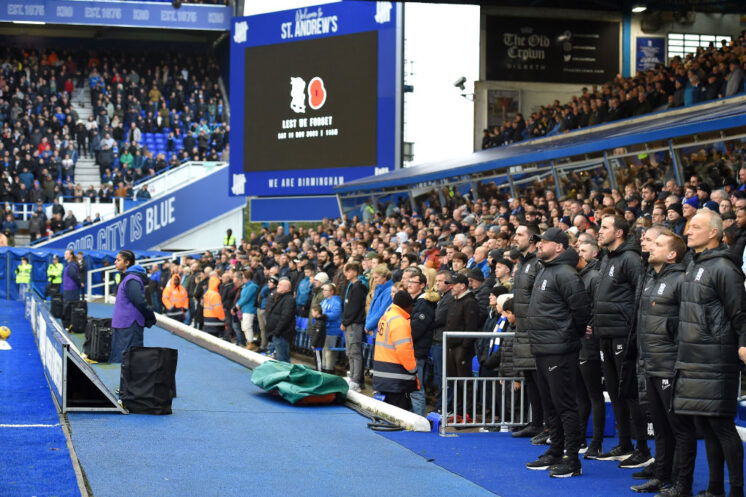 Wayne Rooney gave Blues fans a glimpse of what can be done playing his style of football as a rampant Blues first half display threatened to overrun a very useful Ipswich side at St Andrews on Saturday.
Blues fans were treated to an unexpected fighting all action performance which got them out of their seats urging on the team the like of which had not been seen for some time.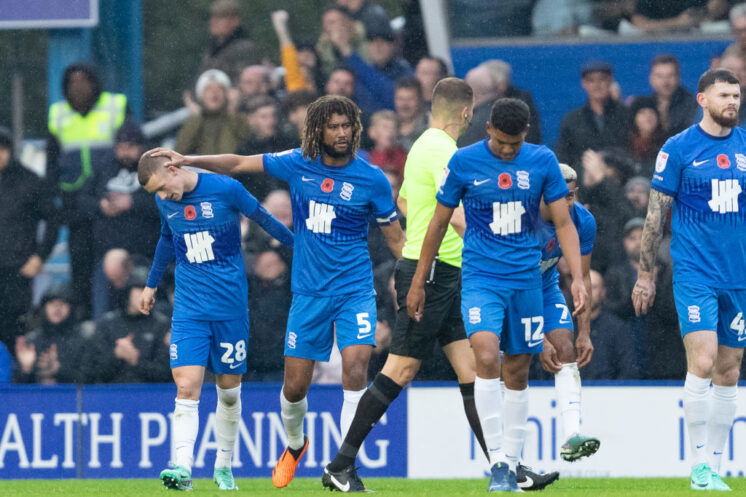 An exciting midfield battle ensued with JJ the perfect link man by every inch. Reminds me of a young John McGinn the way he tackles and picks out players and yet he's still only 19. What a player this kid is going to be. Wayne certainly got it right up front with Stansfield being the star performer for Blues on the day. What a tireless all action display he put on which had the Ipswich defence in a panic at times.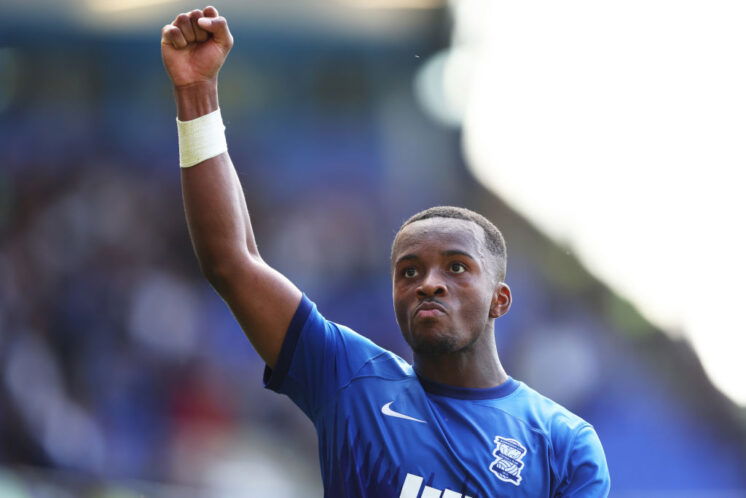 The defence was excellent with Laird, Sanderson, Aiwu and Drameh giving the Ipswich line few opportunities and come half time, we all hoped, rather than expected that we could be in for another 45 minutes of the same action.
Unfortunately, what came out after the break was hardly the same that went into the tunnel at half time.
Rooney had been saying all week that the players were simply not fit enough to play his style of football and that his task was to make sure that anyone picked for his team had to be capable of pressing the opposition for the full ninety, as many teams in this division are quite capable of achieving.
I have watched blues play under Eustace since he became manager and the one constant that had been missing was? CONSISTENCY.
You will not get that consistency without your team both dominating possession and maintaining a level of performance throughout the game and I'm sorry to say that under Eustace that was absent in many games Blues have played this season.
Teams will always have an off day, no matter how fit they are, but to be able to lift your play and deal with the stronger teams in this division, players must have the ability to adapt, just as Ipswich did in the second half, when some Blues players, who began the game, started to flag, and the longer the game went on, the more likely it was that Ipswich would score and that is exactly what happened.
Laird cramping up was a big blow. He was brilliant, especially after being out injured for so long. Drameh did not look out of place at left back and despite the intensity levels dropping, as the game went on, the more it looked like Blues would hang on to win. In fact Burke had two golden opportunities to put the game to bed but missed both. Then Laird went off and Longelo came on. I think Longelo would make a good left sided attacking midfield player, but he isn't a full back resulting in Blues immediately looking unbalanced.
Rooney began substituting the players that were flagging, bringing on Juke (who fluffed his lines twice), Roberts, Dembele and Bielik. Bieik was awful. He looked slow and ponderous and to cap it all he gave a foul away for which he was booked and will now be suspended for the next game. Ipswich took full advantage, never gave up and to their credit scored two somewhat scrappy goals at the end.
For the last twenty minutes gaps began to open in the blues defence, the marking became sloppy and inevitably the home side were punished.
I am sure, 99% of all Blues supporters would have gratefully accepted a draw before the kick off, given the choice.
What did Rooney discover in his latest experiment? The players who came off the bench let the team down and I'm sure he would have let them know that. None of them covered themselves in glory and come what may, in the January transfer window, Blues will be desperate to sign at least two decent midfield players and one goalscoring forward, if they are to achieve a top half place this season.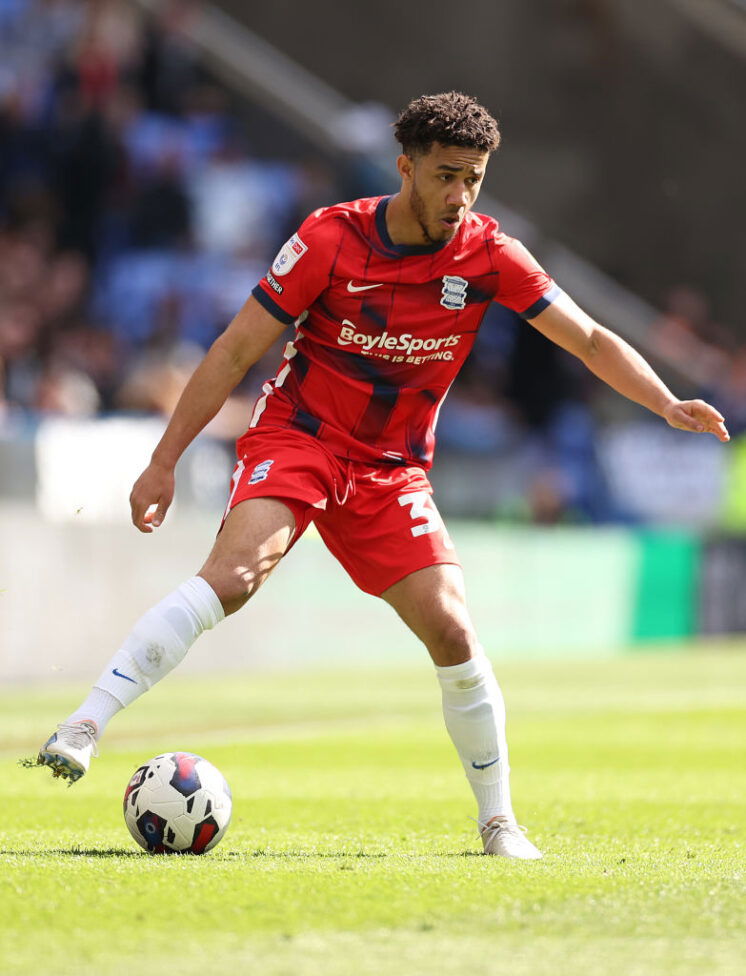 Blues other crocks, including George Hall are nearing full fitness and should make a difference. If Rooney can continue to get the best out of this bunch, then the tide will turn, starting with Sunderland and Jobe, who have a decent team but have shown in recent weeks that they are beatable.
I'm going for 2-0 Blues – let us know your score predictions in the comment section below.
---
---